William Shatner in 'Star Trek' — Unpacking His Iconic Performances in the Famous Franchise
William Shatner is most known for his role as Captain Kirk in the Star Trek Franchise, which has multiple TV series, movies, games, and much more. 
William Shatner turned 90 years old this March. Shatner played Captain James T. Kirk in the original "Star Trek" TV series, which aired from 1966-1969.
This year, to honor his 90th birthday, here is a look back at some of his most iconic moments in the TV series and movies that saw him gain much fame from the 60s to 90s.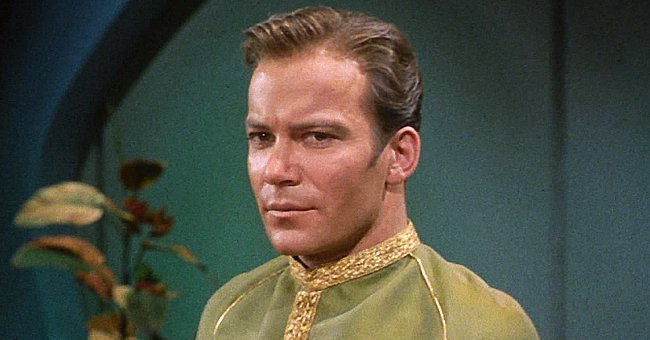 Variety created a Top 10 list on the best "Star Trek" movies and series. Shatner's performance was listed in four of the spots on their list including the 1991 movie "The Undiscovered Country."
The movie was the original series final installment. It showed a possible peace between the Federation and the Klingon Empire until a special agenda puts all the heroes at risk. 
The 1984 movie "The Search for Spock" was also a great moment for Shatner during the franchise. It is the third movie of the original franchise's six movies. Shatner acted with Leonard Nimoy, who played Spock.
The movie marked Nimoy's debut as director. He was the first cast member to direct one of the movies. The movie showcase the relationship between Spock and Captain Kirk. 
Of course, Shatner will always be remembered for his performances as the starship captain in "Star Trek: The Original Series." It did not get good ratings at the time of its airing, so it was canceled after three seasons. 
However, because of reruns, the show gained major popularity after it aired and turned into a cult classic that expanded to more movies, TV series, and toys and games. 
A few defining episodes including the Kirk and Spock battle in "Amok Time," "The Doomsday Machine," and "City on the Edge Forever," which featured the death of Edith Keeler. 
Although the original series showed a science fiction world that seems far out from life as we know, Shatner has said that "Star Trek" technology would be possible today.
Fans of all generations have loved Shatner's portrayal of Captain James T. Kirk. Shatner is not a fan of his performance himself. He has admitted that he did not watch many of the episodes as he did not like how he acted in them. 
Shatner's newest movie is "Senior Moment." He stars as a former NASA car driver who gets his license taken away and makes friends with Caroline, Jean Smart while having to ride the bus.