Kimora Lee Simmons' Daughter Aoki Shows off Her Slim Figure in a Colorful Chanel Swimsuit
Kimora Lee Simmons' daughter Aoki Lee Simmons turned heads with a new snap on her Instagram page, showing off her petite figure in a colorful Chanel swimsuit. 
Kimora Lee Simmons' 18-year-old daughter, Aoki Lee Simmons, is preparing for the summer and showed her fans on Instagram just how they should prepare for the season. 
She shared a picture on her Instagram page that showed her lying flat beside a pool. In the snapshot, Aoki bent her head backward and into the pool's water as she soaked up the sun.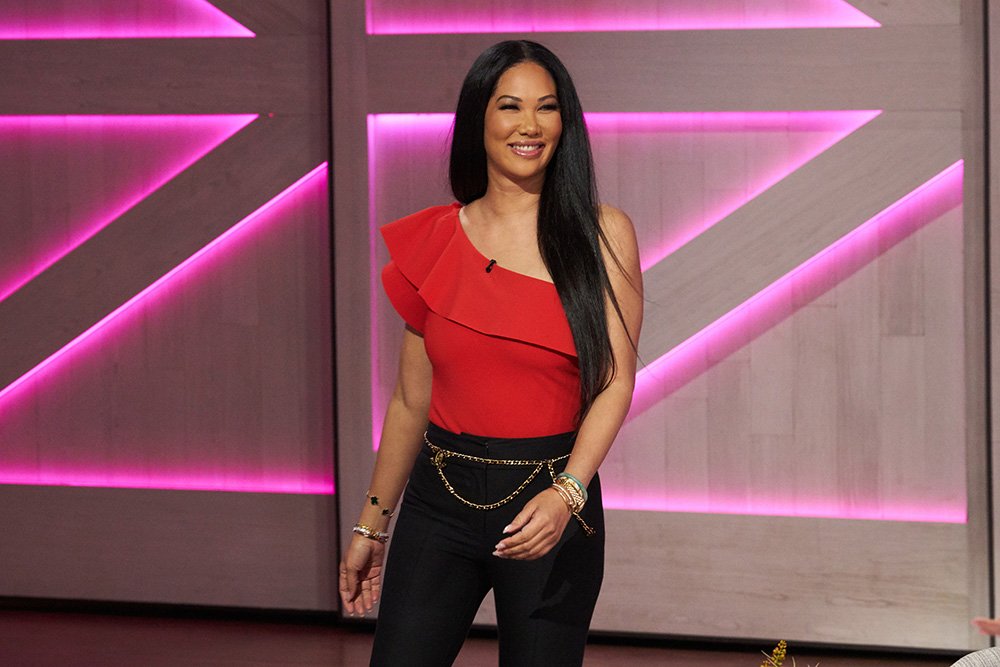 She was clad in a colorful one-sleeved Channel swimsuit and flaunted her slim figure as she posed. Aoki captioned her post, "Summer's coming, suit up. 🤍@chanelofficial."
Fashion designer and stylist Lisa Hoang also shared Aoki's picture on her Instagram page, adding two more snapshots of the beautiful diva. 
One of the pictures in Hoang's post showed Aoki lying on a pavement, with the sun shining hard on her petite frame. For accessories, she wore a blue hat, earrings, a finger ring, and a gold bangle. 
Another photo showed Aoki sitting on the pavement, rocking a model's pose. In the post's caption, Hoang wrote, "Lifeguard off duty 🌈✨@chanelofficial @aokileesimmons."
Aoki revealed she used to be picky about pictures and was not really fond of showing her face.
Aoki shared more pictures of her time at the pool on her Instagram story. In one snap, she closed her eyes as she posed on the pavement beside the pool. 
In another post, the teenager combined all of her poolside snaps into one picture collage. She tagged Chanel and Hoang to the posts. The photos showed how Aoki continues to be confident in her appearance.
In 2018, she confessed that people told her she was not as pretty as her mom, Kimora, and older sister, Ming Lee Simmons. Aoki revealed she used to be picky about pictures and was not really fond of showing her face.
She also failed to share pictures of important events either because she disliked her smile or she was standing next to Ming. She further admitted that it was easy to be insecure if one's mom and sister are models.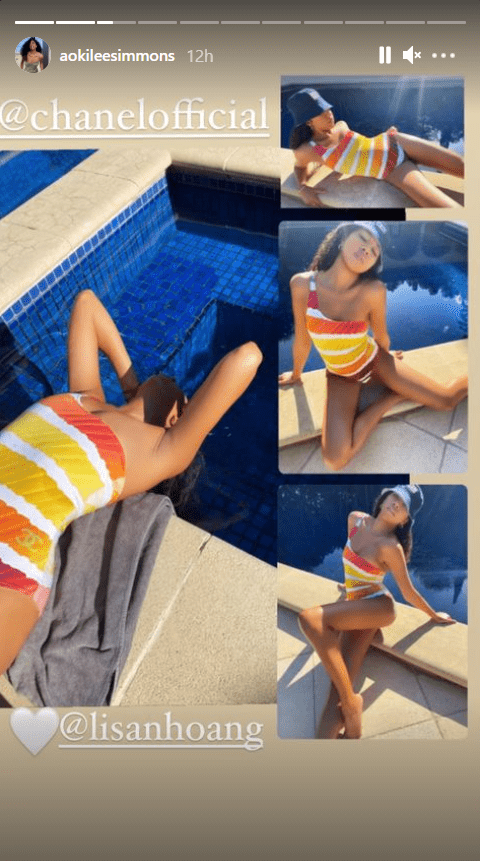 Continuing with her statement, which came in an Instagram story post, Aoki said she had dealt with negativity on social media with people comparing her to her sister. 
She said she had tried to let all that go and just go on to post pictures of her happy moments, not minding who she was standing next to. Ming reposted her sister's post and confessed that she aspires to be like Aoki.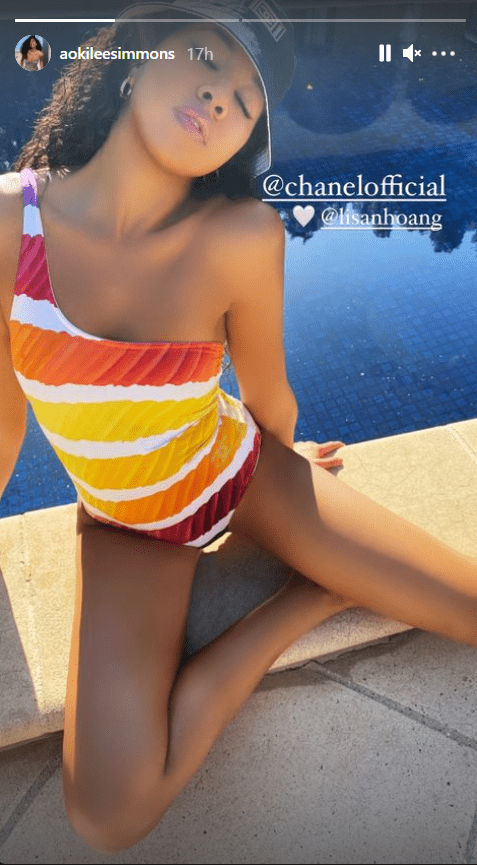 Since the posts, Aoki has not shied away from sharing photos of herself on Instagram. In June 2019, she celebrated her last days of high school by posting pictures of her graduation and prom, including one showing her and her prom date posing. 
Aoki, a Harvard student, showed off a life-changing makeover before heading to the prestigious university when she shared pictures of her makeup, including her eyebrows which Giselle Soto did. 
Aoki and Ming, who Kimora shares with record executive, Russell Simmons, are now into their mom's business. In 2019, Kimora relaunched her famous fashion brand Baby Phat.
The famed model and fashion brand owner got together with Ming and Aoki to design a set of new looks for Baby Phat, which the sisters modeled in a new photoshoot last week.