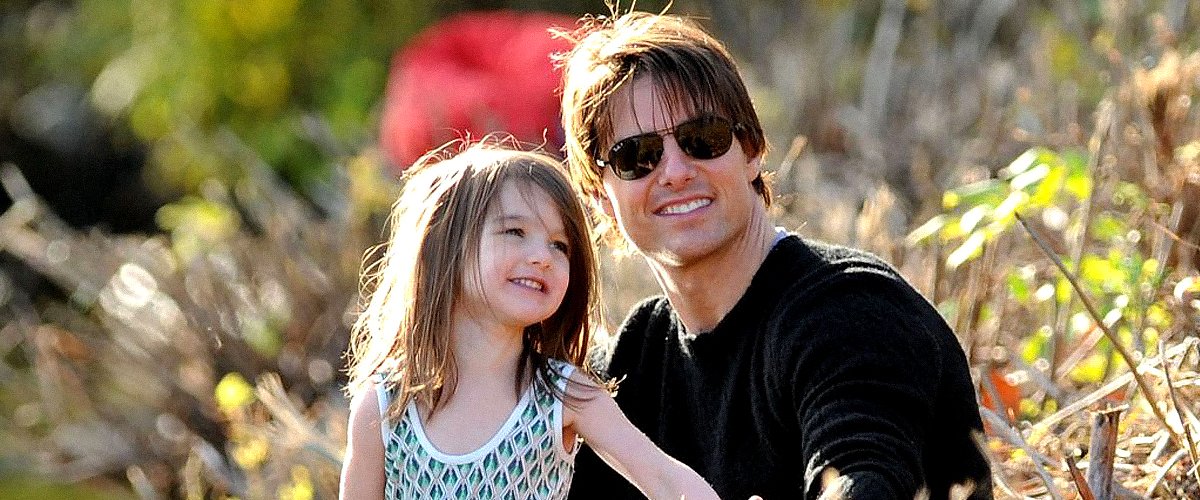 Getty Images
Suri Cruise Is a Teen Now — See Transformation Photos of the Young Hollywood Stars' Heiress
It's been almost 15 years since Katie Holmes and Tom Cruise's daughter, Suri Cruise, was born, and she has changed a lot throughout the years. She's almost as tall as her famous mother.
Tom Cruise and Katie Holmes' romance was a hot topic in the 2000s, especially after their daughter, Suri, was born. Given her parent's popularity, we've basically seen her grow right before our eyes.
Still, knowing that she will be 15 years old in a couple of weeks is somewhat startling. Keep scrolling to see Suri Cruise's transformation from a toddler to a teenager.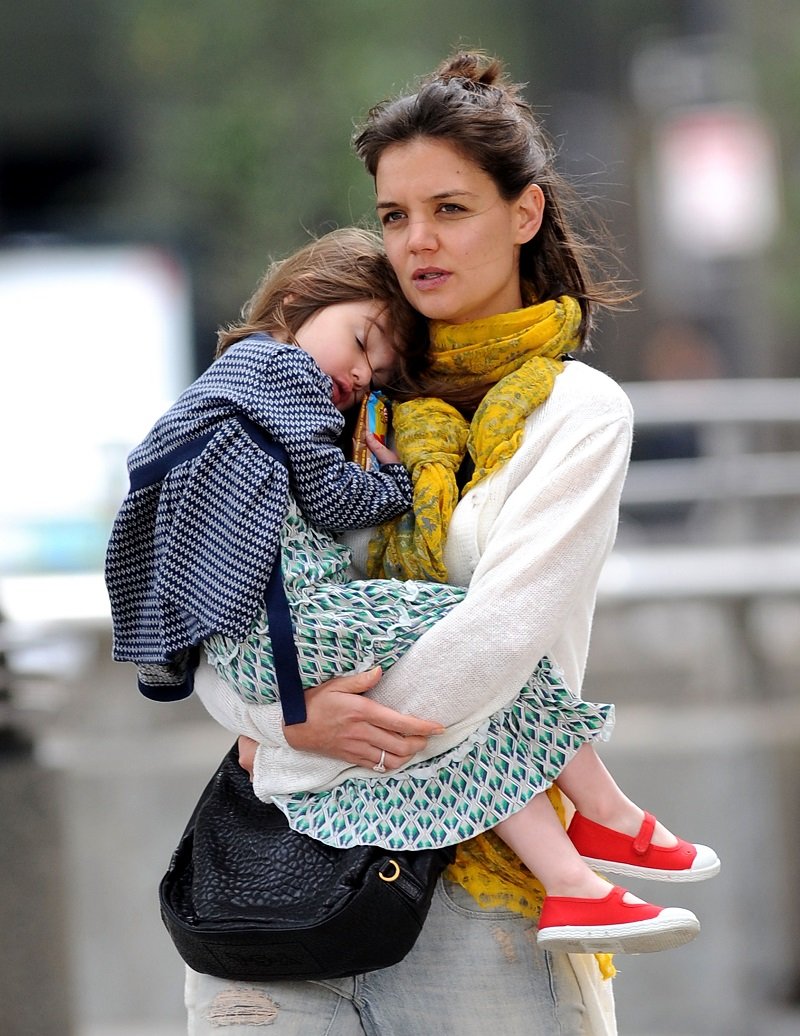 Katie Holmes and daughter Suri Cruise on October 10, 2009 in Boston, Massachusetts | Photo: Getty Images
According to the "Mission: Impossible" star, Suri's birth was "beautiful," "spiritual," "powerful," "indescribable," and everything he and Katie wanted it to be.
Suri's birth – or her name, specifically – surprised some people as the term Suri denotes expulsion, something like, "get out of here," according to linguistics professor Gideon Goldenberg.
Following the controversy, a spokesperson for Tom and Katie pointed out that the child's name indeed came from ancient Hebrew, but as a variant of Sarah, the biblical matriarch.
It is important to point out that the word "Suri" has different meanings depending on the language. In Persian, for example, it means "rose." In Sanskrit, it means "sun."
Like many other celebrities, Tom and Katie tried to shield their daughter from the spotlight from a very young age, especially because they were the subject of intense media interest and speculation for years.
After Katie and Tom's 2011 divorce, things calmed down. As a result, the actors make headlines every time they talk about Suri or are photographed with her.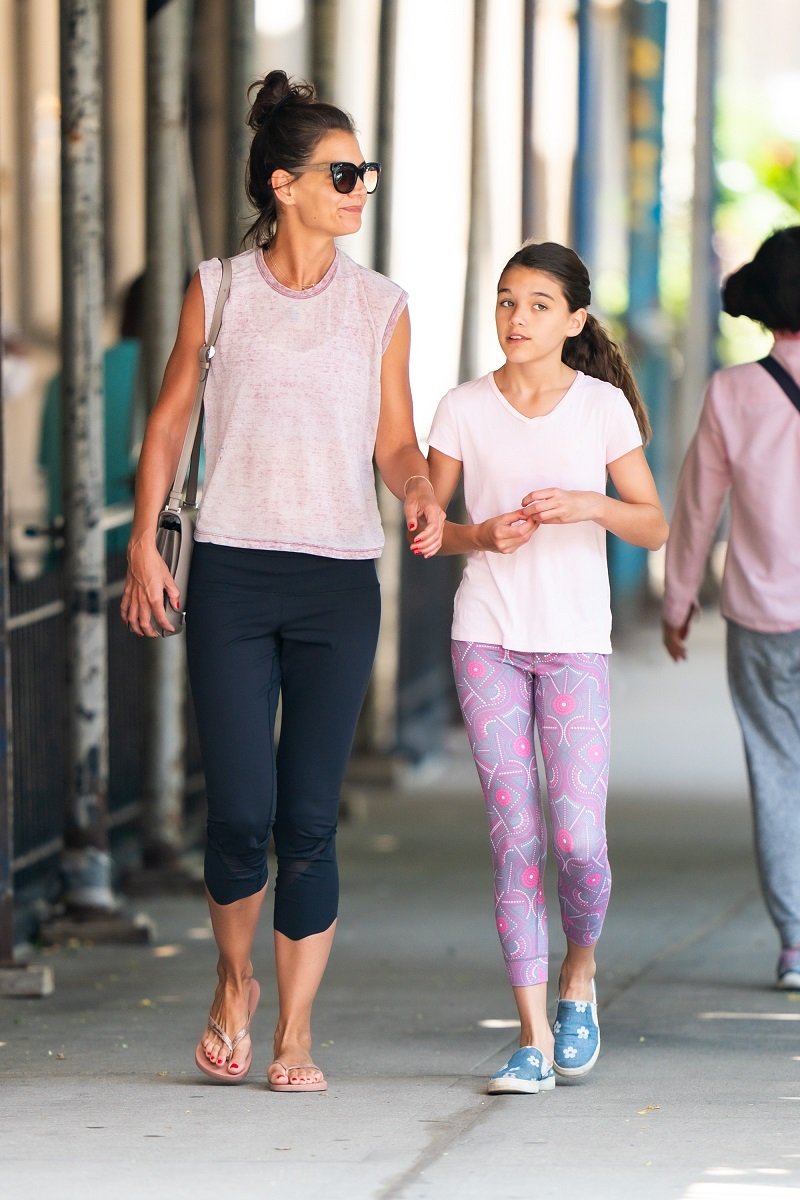 Katie Holmes and Suri Cruise on July 22, 2019 in New York City | Photo: Getty Images
About a year after Katie gave birth, she said she "adored" her daughter and then-husband. The "First Daughter" star admitted that Tom had made her feel like the most beautiful woman in the world since the day they met.
Apart from that, Katie said that while her work as an actress was important, her family was also a central part of her life, so she was determined only to accept acting gigs worth her time away from her family.
Time went by, and Suri's relationship with her mother grew stronger. So much so that, in fact, the girl became Katie's fashion muse when she was only three years old.
The actress, who launched a fashion line with stylist Jeanne Yang in 2009, confessed that she always dreamed of getting into the fashion industry and that she was "truly inspired" by Suri, who "just loves dressing up."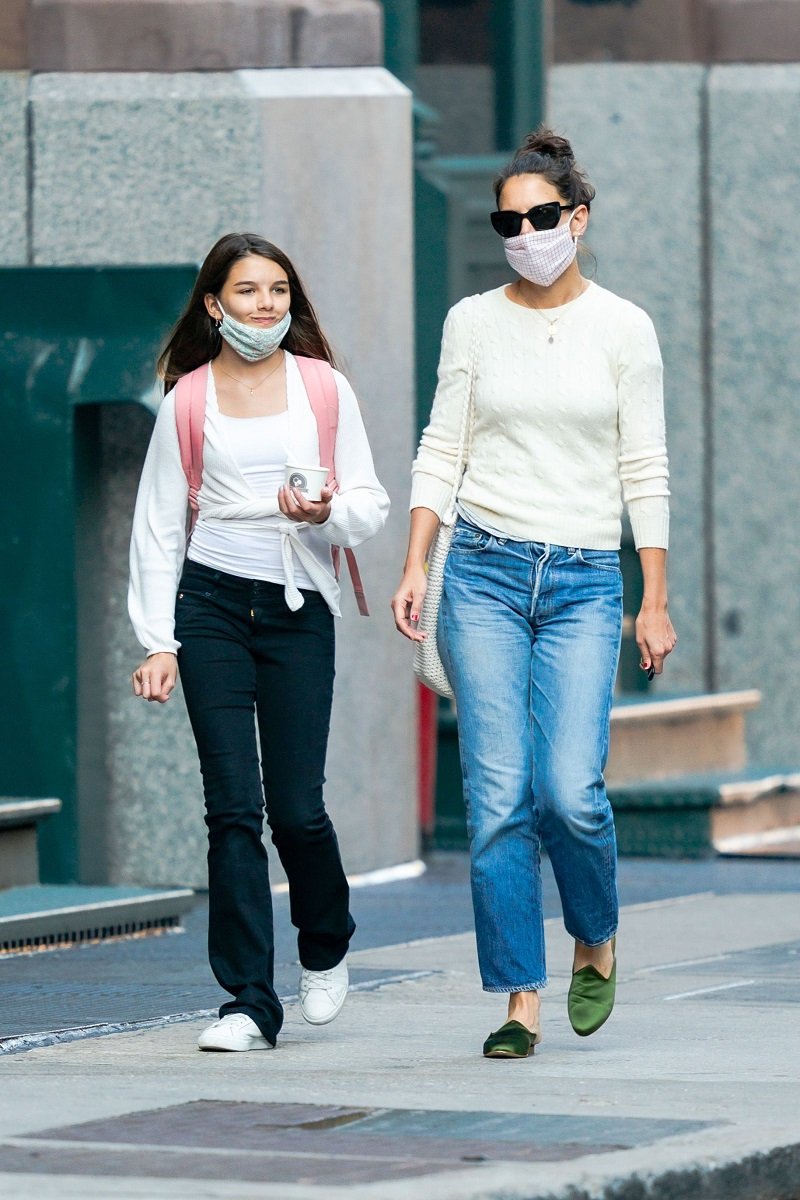 Suri Cruise and Katie Holmes on September 08, 2020 in New York City | Photo: Getty Images
SURI CRUISE AS A TEENAGER
When Katie Holmes' daughter was five years old, the "Batman Returns" star predicted that she would be an actress, just like her parents. Judging by Suri's most recent photos, she was probably right.
The almost-15-year-old teen has long, dark hair like her mom, is often photographed wearing very stylish clothes, and according to some sources, she is even taller than her dad.
Tom Cruise and Suri's relationship has also attracted some attention over the years. In 2013, the actor admitted that he did not see Suri in person for over 100 days and blamed his busy schedule.
One of the significant milestones Tom missed was Suri's first day of school. The actor said that if his daughter had asked him to be present, he would have "worked it out in any way" he could.
Tom and Katie's fans got to know a bit more about Suri Cruise in 2020 after the actress pointed out that her daughter came out "very strong" and would choose an activity, work hard to become "really good at it," and then select another thing. Katie added:
"My biggest goal has always been to nurture her into her individuality. To make sure she is 100 percent herself and strong, confident, and able. And to know it."
Katie also said that dealing with paparazzi in the first few years of her daughter's life was intense as they were followed a lot. Still, she wanted her daughter to be outside, so she would walk with her at six in the morning when no one could see them.
At the moment, Suri Cruise looks just like her famous mother, and fans keep wondering if she will become an actress, too. It seems like we still need to wait to know that.
Please fill in your e-mail so we can share with you our top stories!