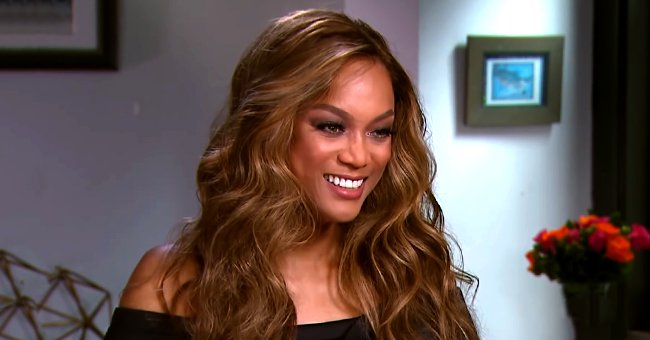 youtube.com/Entertainment Tonight
Tyra Banks Gives Fans a Rare Look at Her Real Hair in This Beautiful Selfie — Fans Weigh In
With a long and intensively successful career behind her, Tyra Banks knows how to make her mark on the world stage. Recently, she did just that, giving the public a glimpse at her natural hair.
Model Tyra Banks recently took a selfie, and fans went wild, commenting on how gorgeous she looked. The beautiful Instagram snapshot gave a rare glimpse into the "Tyra Banks Show" host's real hair.
Banks looked absolutely stunning in a recent photo as she unabashedly showed off her tresses. They flowed down in a dark brown to light-orange brown ombre as her famous and big hazel eyes stared into the lens.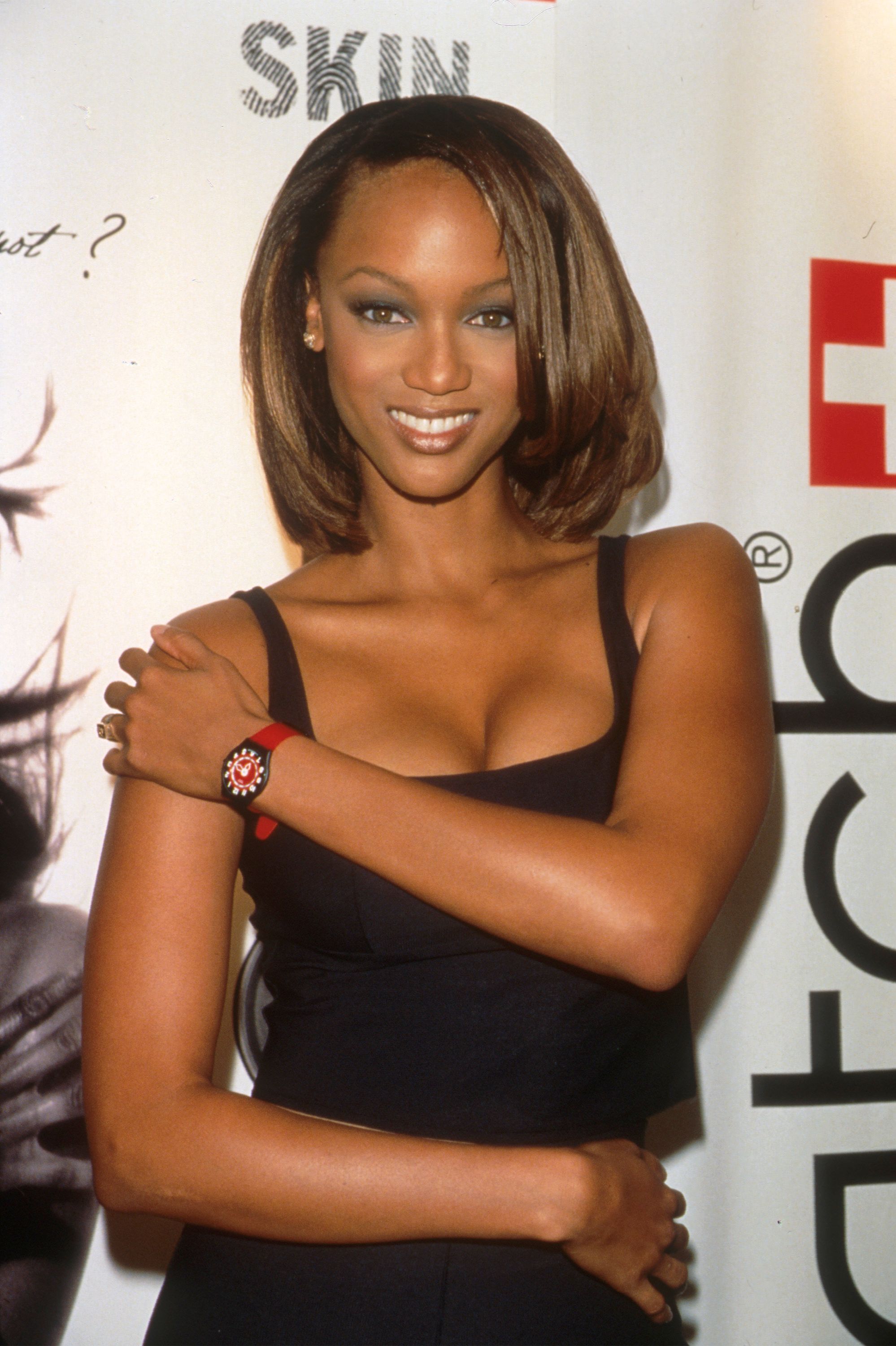 Tyra Banks advertising the new Swatch "Skin" on October 23, 1997 in New York. | Photo: Getty Images
Bank's stunning hair looked fluffy and remained gorgeous, with an obviously healthy tint that the comment section seemed to agree on. One excited fan wrote:
"Looks beautiful! Love the ombre style. You can pull off any look, so stunning!
Her make-up was on point, with a beautiful natural base and pink nude lipstick. Her eyeshadow was slightly dark yet still had natural undertones, complimenting the dark yet natural combination of the whole snapshot.
She wore a grey casual shirt that added to the comfortable, natural, and vulnerable feeling exuded by her real hair and nude makeup. The shirt also said "Harvard Business School," showing off Bank's innate intelligence.
Banks has been a model, hosted her own show, as well as been a co-host on "Dancing With the Stars."
Fans and followers absolutely adored the photo, with some calling it cool and others commenting that it looks healthy. All in all, the post proved incredibly popular, raking in just under 130,000 likes in total.

Fan of Tyra Banks commenting on a recent Instagram photo. | Source: Instagram/tyrabanks
Beyond being a world-wide famous model, ultra-successful businesswoman, and host of her own television series, Banks is also a dedicated mother. Speaking about their first son York who was born via surrogacy in 2016, Banks said:
"We are so excited for our new baby boy bundle of joy."
She added that the journey had not been easy, with many hurdles along the way. However, she said, it was worth it in the very end when she and her then-boyfriend Erik finally managed to have a child.
When it comes to York, this successful model has remained quite private with only one or two social media appearances here or there. But last year in October, Banks gave fans a peek into her family life.
In honor of National Coming Out Day, Banks shared a picture of her son's hands, with the little one holding a rainbow painting for all followers to see. The successful businesswoman added a sweet caption, supporting the LGBTQ+ community.
This 'Smize' star has had a long journey, her multi-talents bringing themselves to light over the course of her interesting life. Banks has been a model, hosted her own show, as well as been a co-host on "Dancing With the Stars."
She has also invested in business ventures, launching "ModelLand," a fashion and modeling experience designed to encompass all types of women. She likewise launched "Smize Cream" - a delicious dessert with a model theme.
Please fill in your e-mail so we can share with you our top stories!