Kate Middleton Wore a White Pie-Crust Collar as a Nod to Princess Diana in This Recent Photo
The Duchess of Cambridge posted a natural photo of herself taken at Anmer Hall in Norfolk, which holds a special piece of her late mother-in-law Princess Diana. 
Kate Middleton shared a gorgeous photo of herself smiling into the distance holding a vintage camera in her hand as she announced the release of her photo book, which contains snaps of life in lockdown. 
The Duchess of Cambridge's outfit choice for her candid shot holds significant meaning as the royal chose to wear a blouse with a white pie-crust collar, a fashion trend made famous by Princess Diana.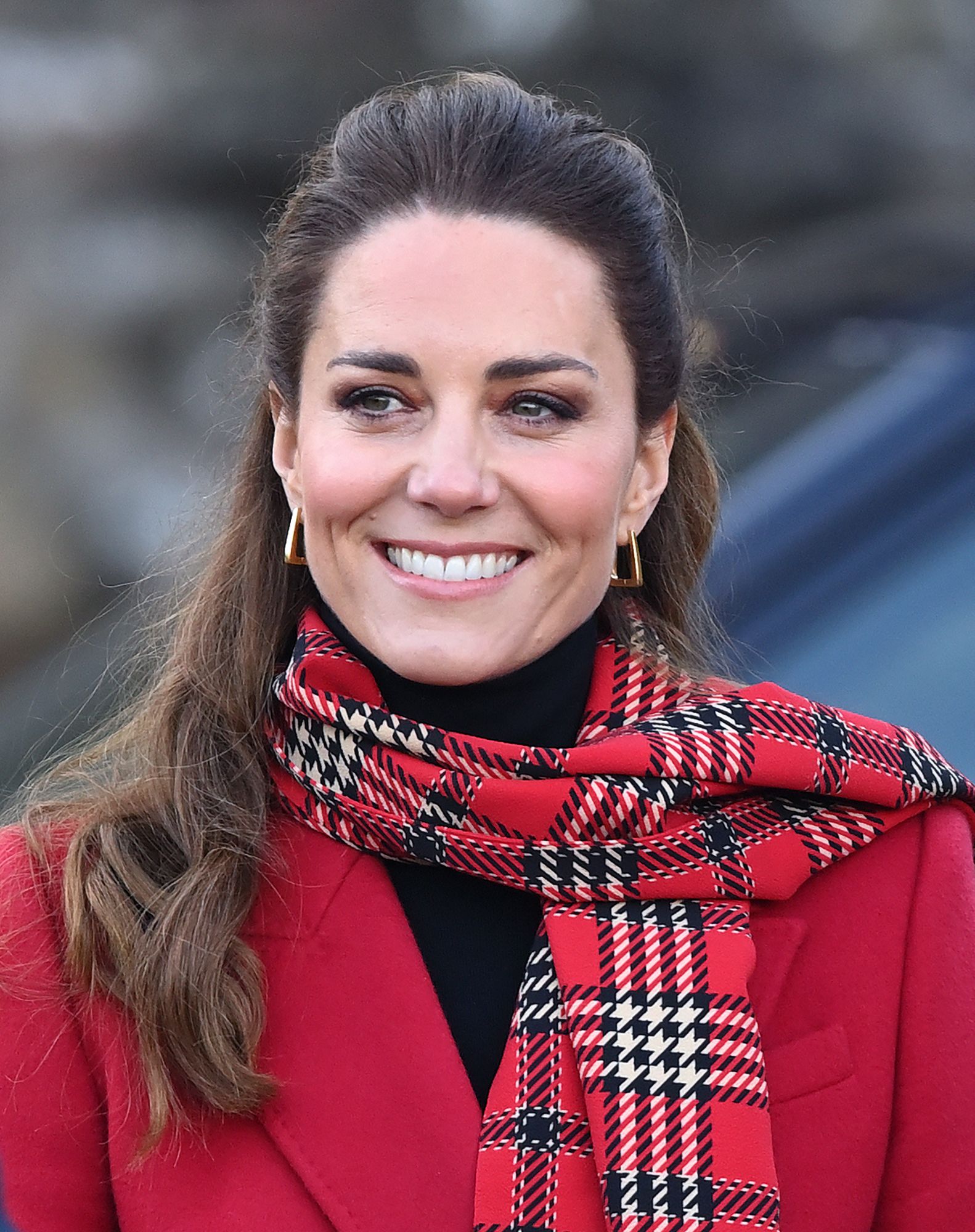 A NOD TO PRINCESS OF WALES
The Princess of Wales's fashion choices often became staples in everyone's closet around the world. Prince William's wife incorporates the late royal's fashion trends and subtly includes Princess Diana as she posed for her recent portrait. 
Another piece of advice when throwing on the pie-crust collar is to team it up with other appropriate clothing pieces.
Middleton sported a red sweater in her most recent snap with the white pie-crust collar peeping out. This isn't the first time that the Duchess of Cambridge has embraced the fun fashion statement as she pulled it off on various occasions. 
CANDID SHOTS 
The stunning photo of the royal was taken by Matt Porteous at the family's country home, Anmer Hall, in Norfolk. The portrait was released before the book launch and had everyone excited about the collection's photos. 
Middleton focused on providing insight into her photography project titled "Hold Still: A Portrait of Our Nation in 2020" in the caption, explaining how the photos came to be what she is trying to achieve through the photobook. Middleton wrote: 
"Through Hold Still, I wanted to use the power of photography to create a lasting record of what we were all experiencing."
MAKING A COMEBACK
The 39-year-old royal has a hand in ensuring that Princess Diana's fashion-forward taste makes a comeback years after she passed away. Her take on the pie-crust collar has designers incorporating it into their newest collections. 
An engaged Princess Diana's pie-crust collar look remains iconic even into the 2020s, something that not even her stylist of 16 years, Anna Harvey, could have predicted. The stylist shared: 
"I thought it would be just here today and gone tomorrow, like most fashion."
MODERN TWIST
The Princess of Wales always provided style inspiration to the women of her generation and is now doing it for the next generation. Good Housekeeping has released some tips on how to make the most of the 80s look. 
The magazine has advised those wanting to try their hand at pulling the bold collar off should pair it with modern jewelry to ensure that the old and the new are balanced out, not making the wearer look dated. 
Another piece of advice when throwing on the pie-crust collar is to team it up with other appropriate clothing pieces, sticking to the formal, tailored style. The collar and a loose flowy skirt will not pair well. 
With Middleton taking on her mother-in-law's fashion sense, there is no doubt that the statement collar will be seen more and more as Princess Diana's fashion trends are relived in a more modern sense.