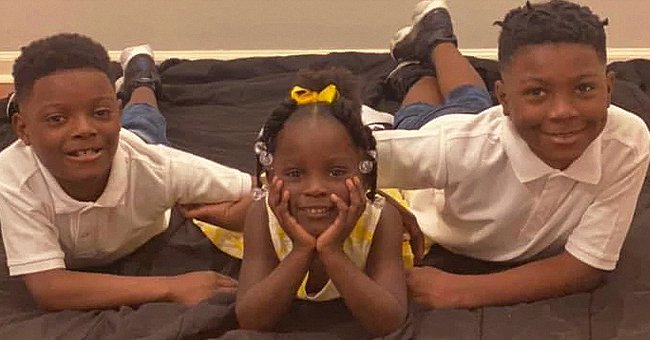 Twitter.com/people
Arkansas Family of Five, Including Three Children, Perish Overnight in an Apartment Fire
Tragedy strikes as an Arkansas couple and their three children perish overnight in an apartment fire— find out what really happened.
On Sunday, March 28, 2021, at exactly 5:10 a.m., the City of Little Rock's fire department responded to a fire on 7510 Geyer Springs Road in Little Rock.
The flames had spread to the middle and lower apartments of the building by the time the first responders arrived at the scene of the destruction. When they did, the firefighters wasted no time and swung into action, rescuing and battling the blaze.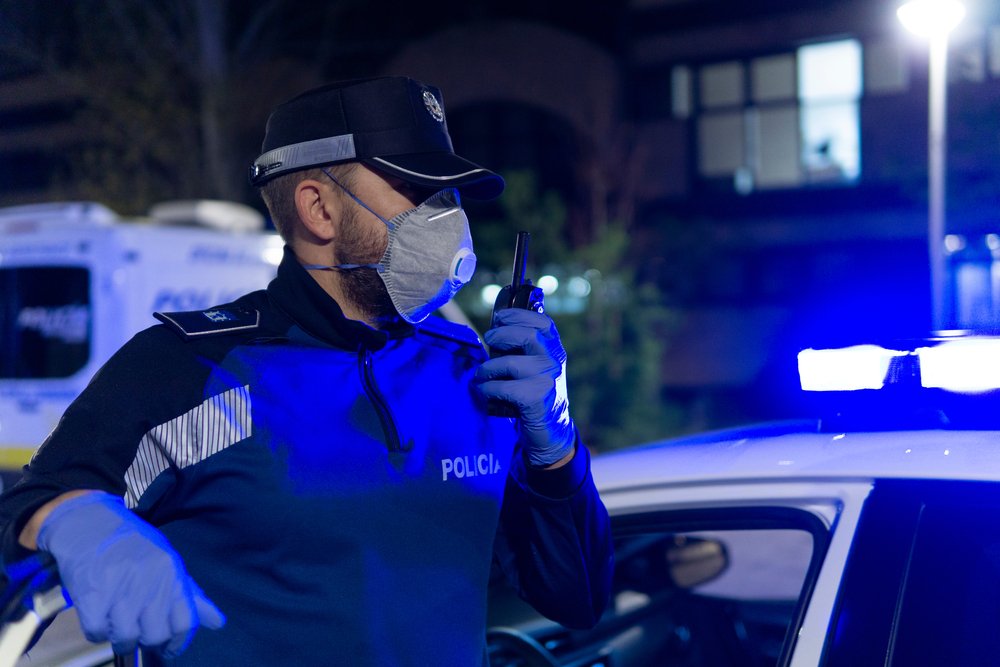 A police officer radioing in a call while wearing a face mask and gloves to protect himself from COVID-19 | Photo: Shutterstock
According to a post shared via the department's Facebook page, a total of 16 equipment and 42 personnel responded to the call.
The search and rescue operation yielded a 28-year-old identified as Evan Howard and a 29-year-old Dominique Chantille Rideout who was found in the bathroom — both were pronounced dead at the scene.
Three kids, four-year-old Nyla Howard, eight-year-old Nehemiah Howard, and nine-year-old Nathaniel Howard, were found in an unconscious state at the apartment's rear.
His only instinct was to grab his family and get out of the house to safety.
Upon discovery, they were administered CPR and quickly transported to the Arkansas Children's Hospital where they succumbed to their deaths. Whether the deceased died from inhaling too much smoke or another means is yet to be determined.
The fire's cause is also still a mystery, but it has been reported that the police do not suspect foul play. The flames allegedly ate into the building's attic. Power and water were shut down and will be until the building gets evaluated and deemed safe by experienced personnel.
Before that happens, the affected residents will reside in hotel rooms sponsored by the American Red Cross society. A neighbor of the deceased family, Eric Ticey, commented about the life they lived. He said,
"They work, come home, they lbarbecue, grill, they sit, just enjoy each other. Ain't never caused no problems."
Ticey reportedly woke up to the ringing of his girlfriend's work alarm scheduled for 5:00 a.m. He caught a whiff of the smoke, and when he came out of his apartment, the flames had been rising.
His only instinct was to grab his family and get out of the house to safety. When news of the event got out, Mayor Frank Scott Jr. took to social media to share his condolences and offer a prayer for the responders and others affected.
Please fill in your e-mail so we can share with you our top stories!