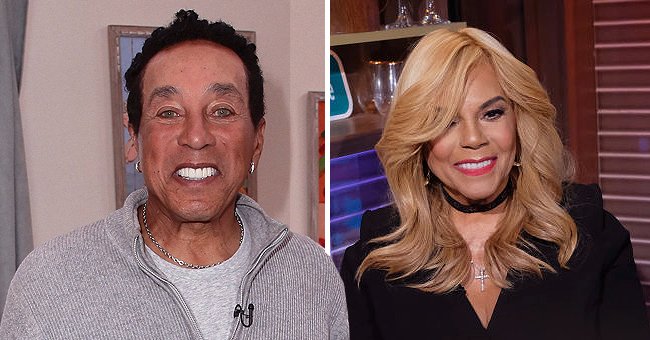 Getty Images
First Lady of Motown Claudette Robinson Looks Half Her Age Posing with a Piano in White Jacket

Ex-member of the R&B group "The Miracles," as well as the previous wife to acclaimed singer Smokey Robinson, Claudette Robinson, is still making waves, looking as young as ever on a recent social media post.
The "First Lady of Motown" and singer Claudette Robinson recently took to Instagram, posting a graceful snapshot of herself. The music artist looked half her age while she posed in a white jacket, standing beside a piano.
Claudette looked relaxed in her own skin as she smiled naturally off into the distance. This gave the appearance that the picture was not performative but rather taken unawares, flaunting this talented singer's effortless beauty.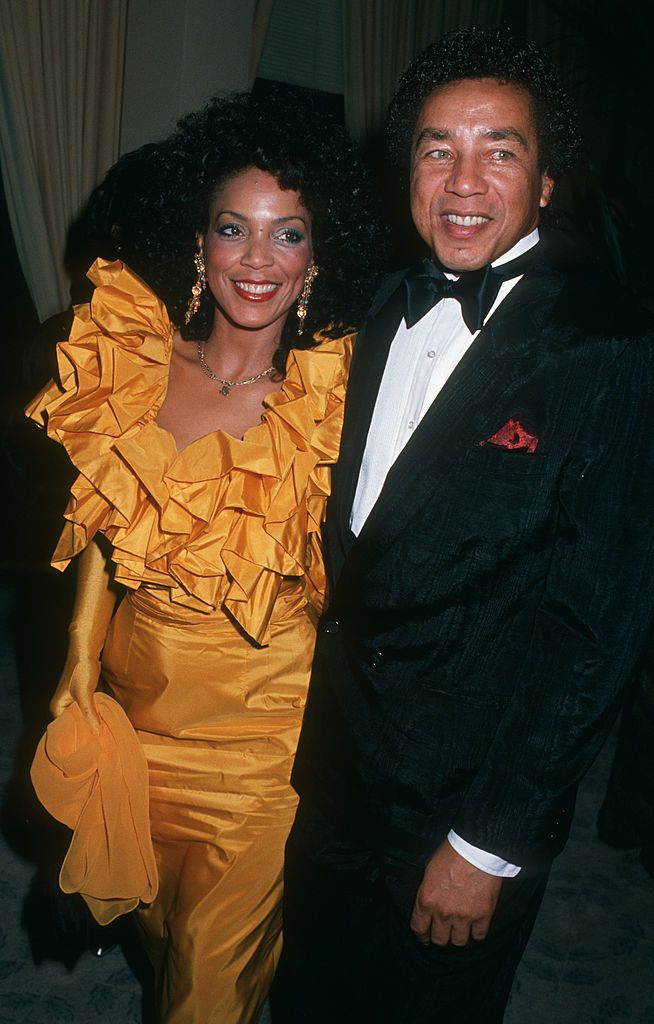 Claudette Rogers and husband Smokey Robinson at the Retini Pegmentosa Fight Blindness Dinner Honoring Smokey Robinson on November 30, 1988 in Beverly Hills.
PERFORMING MIRACLES
Claudette's blonde hair looked healthy, shiny, and blow-waved, her fair tresses sparkling throughout the room. The singer decided to add a quote by Gordon Hinkley on the actual picture, which read:
"Your faith will perform miracles especially when you get your hands and feet involved."
Her hair also lit up her gorgeous glowing golden brown skin as her smile shone through as well, and her dark eyes twinkled. The sparkling silver cross she wore complimented the shining aura and confirmed her Christian views.
AGING AND ELEGANCE
Claudette's entire outfit was elegant through and through. Her white jacket, along with the sleek black outfit underneath, emanated gracefulness. The tasteful jewelry on her hands served to finish off this classic and smart look.
Smokey faced a harrowing addiction to crack, leading him to fear that he may die eventually.
The comment section was absolutely taken by the Motown lady, noting how gorgeous she is and sending an abundance of complimentary emojis through. The post received almost 100 likes.
LOVE AT FIRST SIGHT
It looks as if Claudette is widely loved and admired. Taking to Instagram, her stepson wrote a long caption about how much he cares about his step-mother, providing a short synopsis of her crazy life and writing:
"She had big dreams...but not to be a star or a singer...well that all changed one day when she met Mr. Smokey Robinson...It was like love at first sight."
He then explained the history of "The Miracles," a famous music group that Claudette and her ex-husband Smokey were both involved in. Her stepson praised Claudette for successfully progressing from a working-class to a high-class life.
A SAD AFFAIR
Although it may have started on a good foot, Claudette and Smokey's marriage faced tough challenges. The two had to go through the loss of seven unborn children via miscarriage and the still-birth of twin daughters.
They did eventually manage to have kids but ended up filing for a divorce anyway. After the split, Smokey faced a harrowing addiction to crack, leading him to fear that he may die eventually.
Sadly, the drama between Claudette and Smokey didn't end once their marriage was officially over after Claudette tried to gain half of the rights to some of his music. However, the two ex-lovers have settled the matter since then.
Although Smokey faced a failed marriage and a challenging addiction to drugs, he is still considered a type of music legend. More specifically, the singer is seen as someone who was active in the evolution of Black music.
Please fill in your e-mail so we can share with you our top stories!