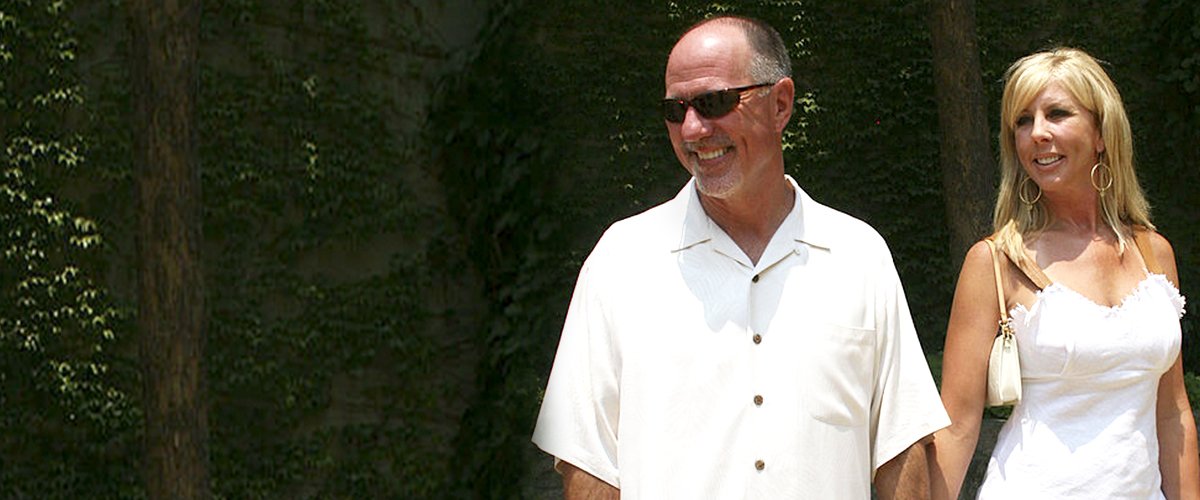 Getty Images
Donn and Vicki Gunvalson's Marriage Recap — the Star Blames Her Divorce on RHOC
"Real Housewives of Orange County" alum Vicki Gunvalson revealed that she divorced from her husband of 20 years, Donn Gunvalson, because of the reality show.
In 2006, Vicki Gunvalson was cast as one of the stars in the reality show "Real Housewives of Orange County." Vicki was a successful businesswoman who had founded an insurance company, had two children, and a happy marriage.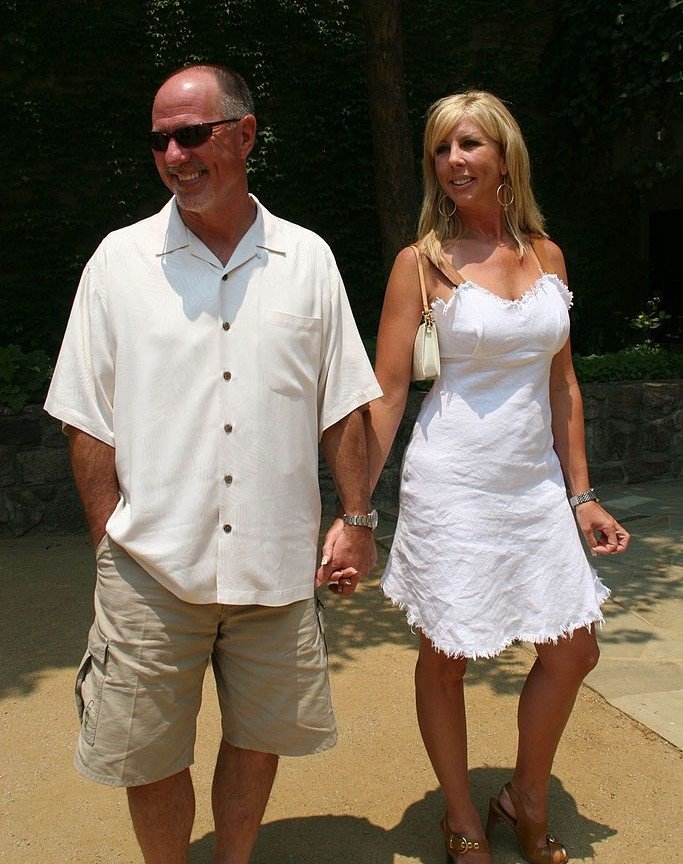 Vicki and Donn Gunvalson on the set of "Real Housewives of Orange County" | Source: Getty Images
When Vicki was offered the opportunity to participate in the Bravo reality show "Real Housewives of Orange County," it must have seemed like a dream-come-true for the then-45-year-old businesswoman.
The successful founder and owner of Coto Insurance and Financial Services fit right in with the profile the show was looking for. The energetic, self-made woman had it all -- and she was happily married and had raised two children.
Vicki is the proud grandmother of three gorgeous boys, Owen, 6, and Troy, 8 -- and brand-new baby Hank Ryan.
Vicki's husband, Donn Gunvalson, the director of a construction company, was charming and personable, the perfect foil for the new "Housewife." Donn was Vicki's second husband.
Vicki had married at 21 and welcomed her children Brianna, now 33, and Michael, 36, with an abusive ex, Michael Wolfsmith. Wolfsmith and Vicki divorced in 1991, and three years later, she married Donn.
But what Vicki hadn't counted on was the tremendous pressure having their lives exposed by a reality show would place on the marriage, and after eight years, the cracks started to show. Vicki stated:
"Six years ago when Donn and I started, we didn't have 90 percent of the problems that we have now."
BREAKING UP IS HARD TO DO
" I paid more to him than he did to me because I had the business. So that's hurtful and that's hard."
And the financial pain was far from over because after her divorce, Vicki started dating businessman Brooks Ayers. Ayers convinced her he had cancer -- down to presenting fake documents -- and borrowed $300,000, which he never paid back.
On a positive note, Vicki is the proud grandmother of three gorgeous boys, Owen, 6, and Troy, 8 -- and brand-new baby Hank Ryan born in November 2020.
In 2020, Vicki announced she would be leaving "RHOC" after 14 years. The reality star was hurt after being "demoted" from the show's principal story arc and decided to leave on a high note.
Her romantic life is also on a high after Vicki's boyfriend of three years, police officer Steve Lodge, popped the question in April 2019. The former reality star revealed that she saved all the money she earned on "RHOC" to buy her own home.
Fans shouldn't expect a wedding anytime soon since Vicki has revealed that both she and Lodge, who has been married three times before, are in no hurry to tie the knot.
Vicki Gunvalson is now 59 and has come to terms with the terrible toll being a reality star took on her personal life. As for Donn Gunvalson, he is as close as ever to his stepchildren and a doting grandfather to the three boys.
Please fill in your e-mail so we can share with you our top stories!