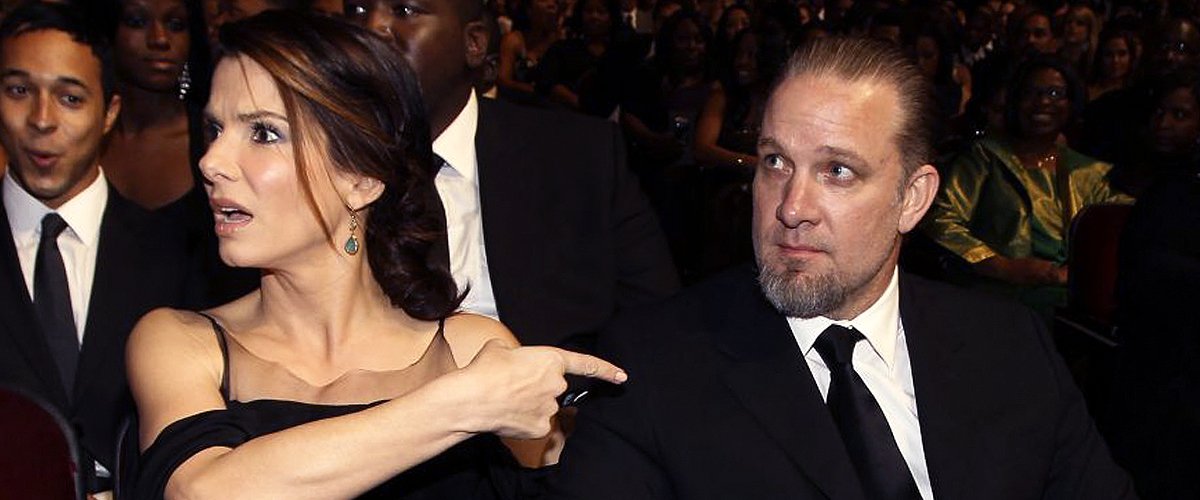 Getty Images
Jesse James Is Sandra Bullock's Ex-husband — Who Is He? Where Is His Life after the Star?
Jesse James is famous for his marriage to one of Hollywood's favorite actresses Sandra Bullock. Since their split, so much has gone down in his life. Find them out here.
Sandra Bullock is a name that needs no introduction in Hollywood as she has built a strong brand in the industry. However, when it comes to Jesse James, her ex-husband, some may wonder who he is.
James, like his ex-wife, knows one or two things about fame. He is a television personality, a loving father, and the ex-husband of one of Hollywood's biggest stars.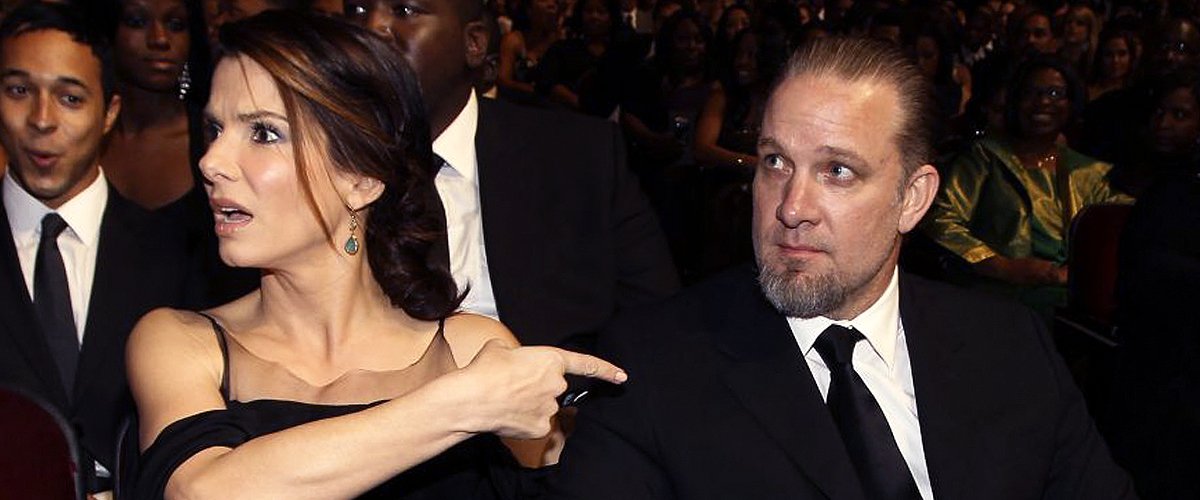 Sandra Bullock and husband Jesse James in the audience during the 41st NAACP Image awards held at The Shrine Auditorium on February 26, 2010 | Photo: Getty Images
Perhaps, to some, being called Sandra Bullock's ex-husband may be the biggest side attraction to James, but he is in many ways bigger than that and has been in more relationships since their split. Find out more about him.
James is many things rolled into one. He is a television star and is famous for many of his hit television shows, such as "Jesse James: Outlaw Garage" and "Monster Garage."
He also starred in other shows like "Jesse James Is a Dead Man," "Motorcycle Mania," "Bike and Builder," "Jesse James Austin Speed Shop," and more.
From these shows' titles, it may be inferred that James is a bike builder, and that is the case. He is the owner of a garage called "West Coast Choppers," which he founded in 1992.
The garage's website notes that James can be called many things, including custom car and bike builder, producer, television host, author, and restaurateur. However, he likes to describe himself as a glorified welder.
The site also notes that James is reluctant about his celebrity status and has never understood what the fuss is about. He is also proud of his accomplishments and remains humble and grateful for his success and loyal fanbase.
JESSE JAMES-SANDRA BULLOCK RELATIONSHIP
There was a time James used to be known as Sandra Bullock's husband. That was between 2005 to 2010 when they were married. Their love story began in 2003 when Bullock took her godson on a trip to tour James' garage.
[James] announced their split via a post on Instagram and noted that their lives were headed in different directions
The actress's godson was a fan of James' show, "Monster Garage." Sparks flew between the actress and the glorified welder, and they exchanged vows two years later.
Things seemed to be great between the couple in the early years of their marriage. They attended events together and supported each other.
While accepting the Academy Award for Best actress in 2010, Bullock praised James for standing by her side. She said her work got better when she met him because she never knew what it felt like for someone to have her back.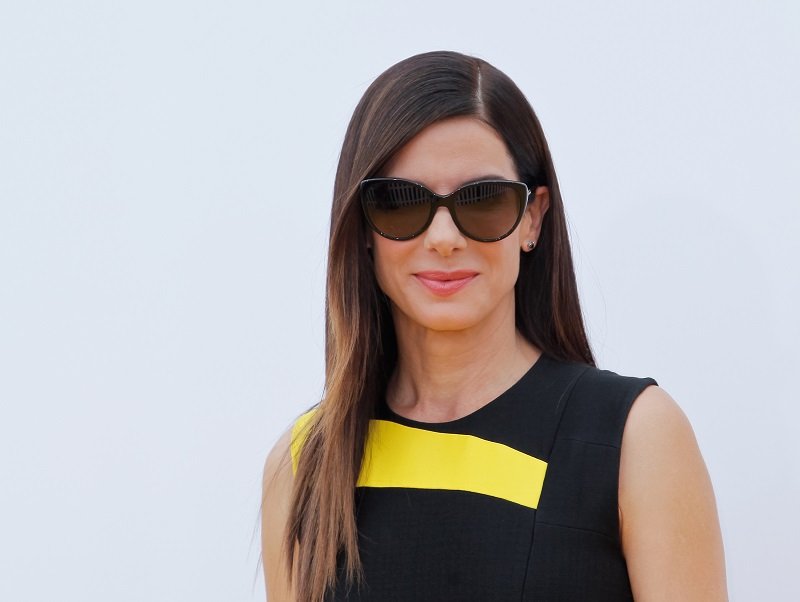 Sandra Bullock on June 27, 2015 in Los Angeles, California | Photo: Getty Images
Bullock supported James during his custody battle with his ex-wife, Janine Lindemulder, with whom he shares his youngest daughter, Sunny.
In 2009, James and Bullock were granted full custody of Sunny. The actress helped raise Sunny after Lindemulder was sentenced to six months in prison over tax evasion charges in late 2008.
The "Bird Box" actress also had a close bond with James' older kids, daughter Chandler and son Jesse Jr., who he shares with his first ex-wife, Karla James. In 2007, she told People that James' children are her children. She also said:
"My love and my want for their future and their happiness...is no less than if I'd had a child on my own."
She also expressed delight in her role as a stepmom to James' kids, noting that she was comfortable in her own skin and felt lucky to have a family some higher authority put in her path.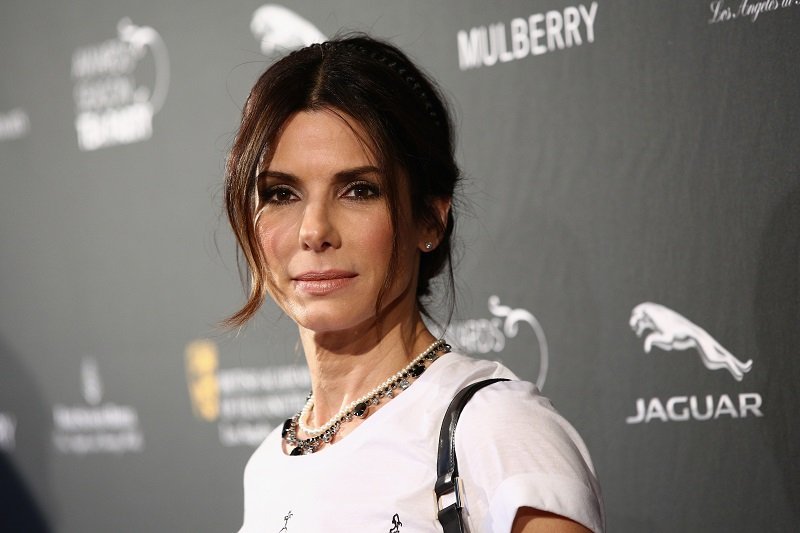 Sandra Bullock on January 11, 2014 in Beverly Hills, California | Photo: Getty Images
However, things started going sour in James and Bullock's relationship following reports of his multiple alleged affairs with several women while he was married to the famous actress.
In March 2010, he responded to those allegations of infidelity when he issued a public apology to Bullock, blaming himself wholly for the scandal and asking for her forgiveness.
He later checked into a rehab facility to deal with personal issues and save his marriage to Bullock. In April 2010, reports emerged that the actress had filed for divorce. She also stated she would proceed with plans to adopt a baby boy.
James and Bullock had begun the initial process to adopt the boy four years earlier, but she went ahead without him following their split. After their divorce, she raised the boy, Louie, as a single parent.
In a reported interview after their divorce, James admitted cheating on Bullock and said he never shied away from claiming responsibility for his actions. In his defense, he said many men cheat on their spouses.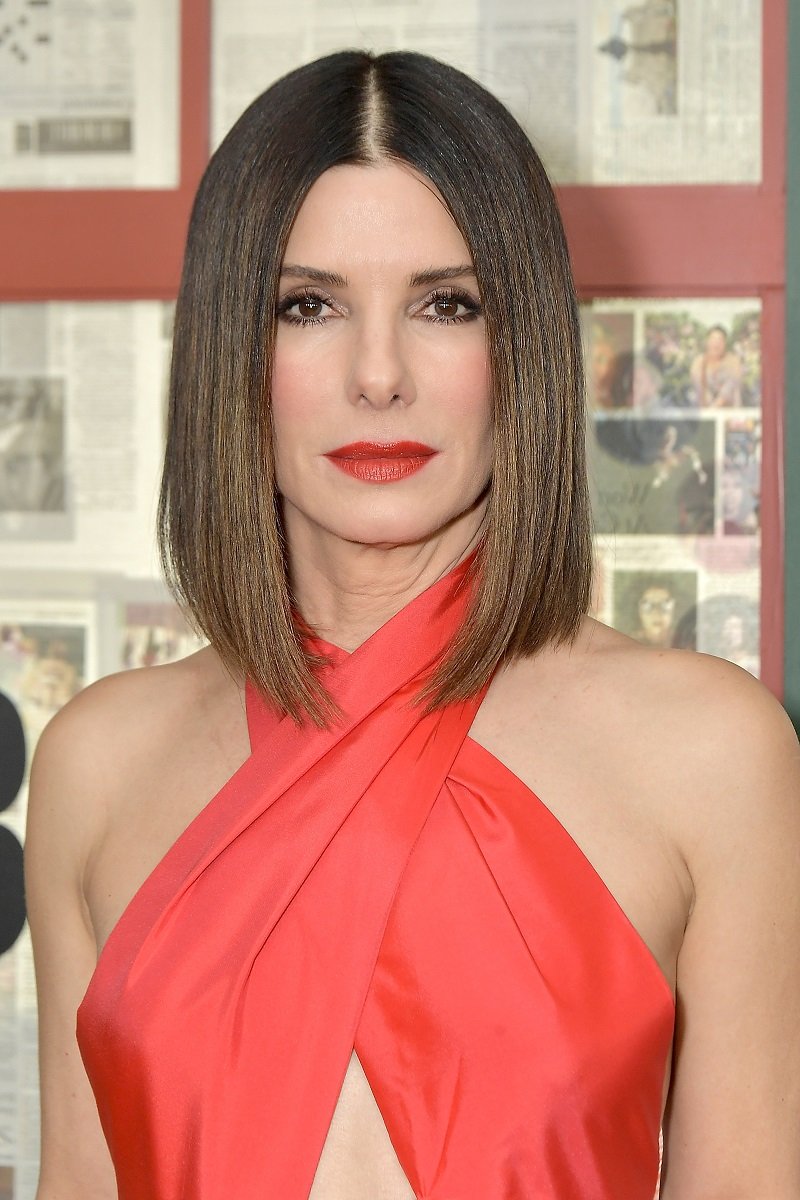 Sandra Bullock on December 17, 2018 in New York City | Photo: Getty Images
In an interview with ABC News' Vicki Mabrey, he said he felt like he was America's most hated man. However, he faulted the notion that he and Bullock were a mismatch. He said:
"I don't think so. I think the reality of it is, is we probably have way more in common than people realize."
He said he felt like they were both driven and focused on their careers, revealing that Bullock was so much different than the woman he assumed she was before they met. He further described her as intelligent and perfect for him.
JAMES' RELATIONSHIP WITH KAT VON D
After his split from Bullock, James started dating tattoo artist Kat Von D. In January 2011, he proposed to her. However, they called off the engagement in July 2011.
The pair was back together in August 2011, but a month later, they called off the engagement again. Later, Von D accused James of cheating on her with multiple women during their relationship.
JAMES' RELATIONSHIP WITH ALEXIS DEJORIA
A year after calling it quits with Von D, James became engaged to Alexis DeJoria, a professional drag racer who has her own website, where fans can learn more about her racing exploits.
They got married on March 24, 2013, at her father, John Paul DeJoria's apartment in Malibu. Their marriage meant Alexis became Jessie James' fourth wife after Karla, Lindemulder, and Bullock.
However, like the rest of his marriages, James' marriage with Alexis came crashing in 2020 when he announced their split after seven years of marriage.
He announced their split via a post on Instagram and noted that their lives were headed in different directions, creating an impossible distance.
With his history of failed marriages, the chances are that people would judge James, and he understands that. On March 4, he posted a picture of himself posing in a black top and denim pants.
He captioned the post with a Henry Wadsworth Longfellow quote that says, "We judge ourselves by what we feel capable of doing, while others judge us by what we have already done."
In many ways, that quote applies to James as many eyes would be watching to see if he becomes involved with another woman given his marital history.
Please fill in your e-mail so we can share with you our top stories!