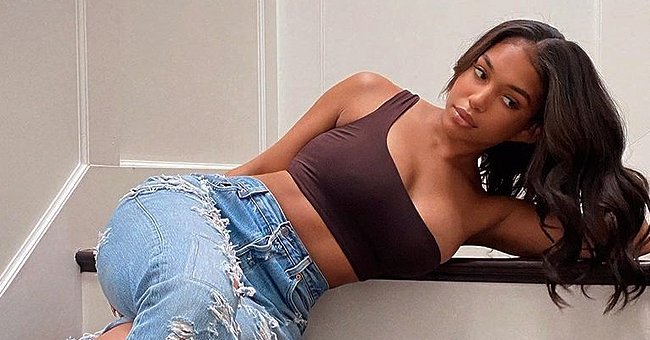 Instagram/loriharvey
Lori Harvey Rocks a Cropped One-Shoulder Top with Stylish Ripped Jeans — Fans Are in Awe
Lori Harvey has many fans and that includes her boyfriend Michael B. Jordan. Recently, she took to social media, impressing all her followers once again with gorgeous snapshots of herself.
Model and daughter to comedian Steve Harvey, Lori Harvey took to her Instagram, leaving her fans and followers in awe. In the two pictures she posted, she wore a cropped one-shoulder top and stylish ripped jeans to go.
Most comments from her following focused on how gorgeous the model looked while posing. In the first photo, she lay alluringly on top of a staircase, followed by the second snapshot of her turning around and showing off her curvaceous figure.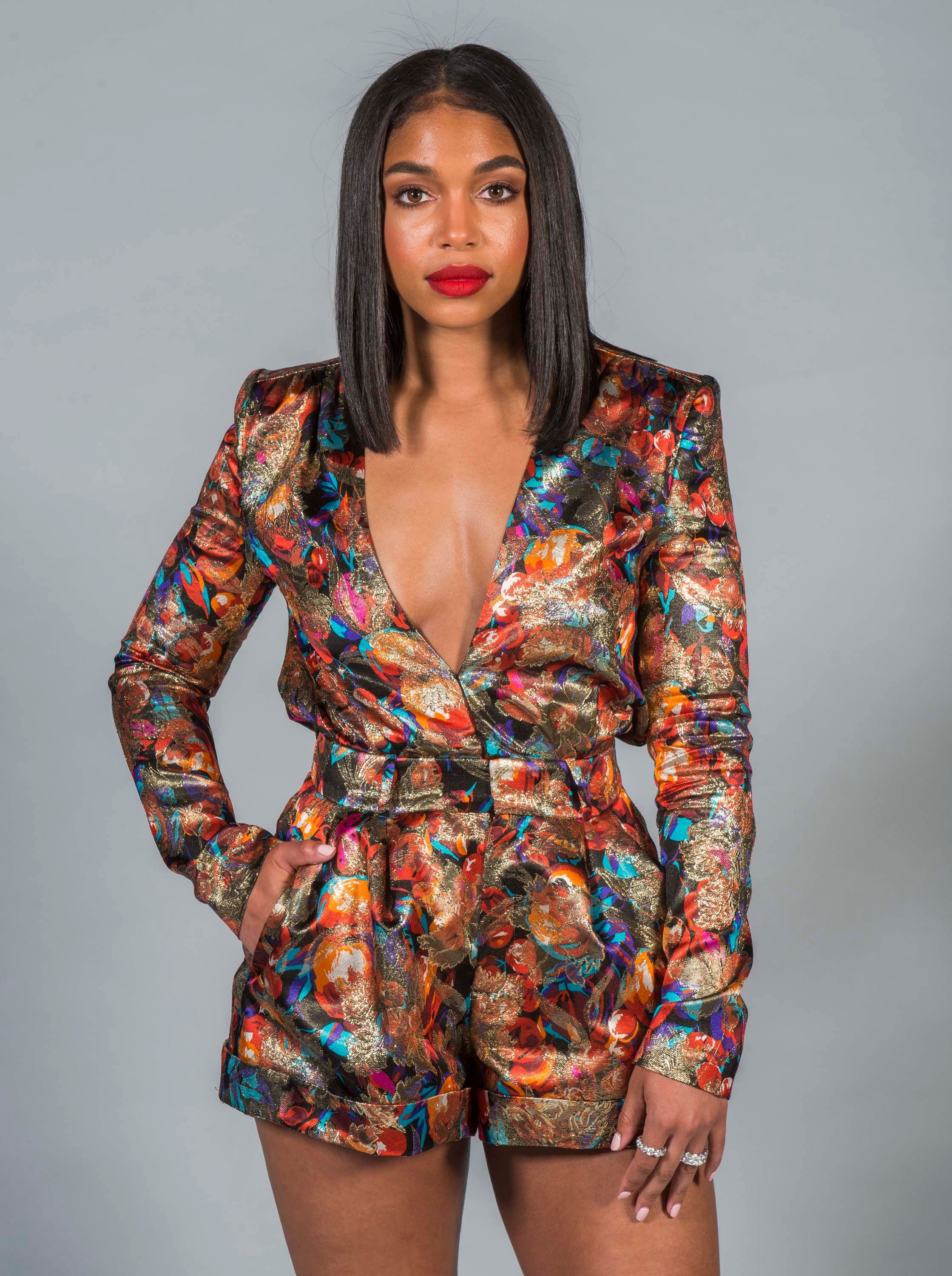 Lori Harvey having her picture taken at the Emmy Awards on April 29, 2018 in L.A. | Photo: Getty Images
In the initial picture of Harvey lying on the staircase, her long, dark, and luxurious hair flowed down onto the steps as she gave a sensual look to the side. One commenter was taken aback by how great she looked, expressing:
"Wooow ???? Looori ????."
Harvey's brown top showed off her bust as well as her toned midriff and gave fans and followers a tiny peek at her cleavage. Her brown sandals wrapped around her jeans, showing off her unique fashionista style.
Her ripped jeans were particularly open on her right leg, crossed over her left leg, giving Instagram fans a glimpse at her toned legs. This casual look seemed to impress some onlookers who remarked on how cool she appeared.
Harvey's father, the famous Steve Harvey, was wary of welcoming Jordan into the family.
The second pic is less focused on Harvey's face, as half of it is cut out of the snapshot, although she looks sexily over her shoulder. She seems to want to show off her toned buttocks, making it the snapshot's center point.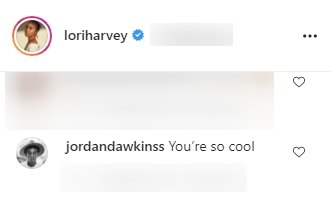 Follower commenting on one of Lori Harvey's Instagram posts. | Source: Instagram/loriharvey
The comment section carried on gushing over how gorgeous Harvey looked, one a few claiming that she is, indeed, as perfect as they come, with seemingly no negativity to be found anywhere. One fan, @kandidgirlmanifesto, expressed:
"There's only ONE Lori Harvey."
Some comments, strangely enough, took to Harvey's feet and toes, stating that they were lovely. All in all, the post proved quite well-liked by the public, gathering in just over 336,000 likes overall.

Follower commenting on one of Lori Harvey's Instagram posts. | Source: Instagram/loriharvey
Beyond her followers on Instagram, Harvey's boyfriend, actor Michael B. Jordan, is also an avid fan of the aspiring model. It turns out he is quite the romantic, pulling out all the stops this past Valentine's Day.
Jordan went out of this way to rent out a whole aquarium to celebrate this special day for his beautiful girlfriend. The two enjoyed a lovely dinner in this location, surrounded by rose petals and twinkling candles.
Not only has he earned Harvey's heart, but he has also managed to gain the approval of her family. According to an unknown source, Jordan treats both Harvey and her relatives with incredible respect.
That being said, Harvey's father, the famous Steve Harvey was wary of welcoming Jordan into the family with open arms. However, the protective dad said, he eventually truly accepted his stepdaughter's lover because, he stated, he is a kind man.
Please fill in your e-mail so we can share with you our top stories!