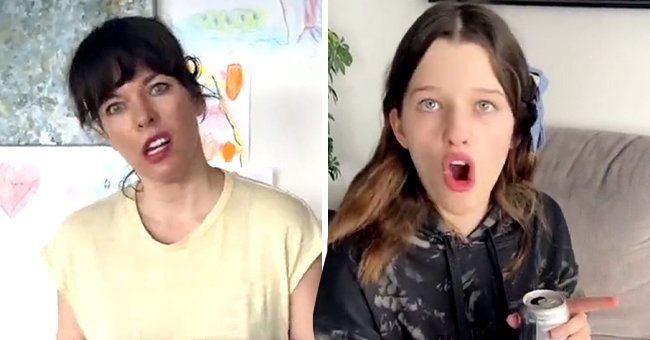 TikTok/@everanderson
'Resident Evil' Star Milla Jovovich & Daughter Ever Impersonate Each Other in a Funny Video
"Resident Evil" star Milla Jovovich recently amused fans after sharing a hilarious video of herself and her daughter Ever impersonating each other. The duo sure nailed it!
Popular actress Milla Jovovich and her 13-year-old daughter Ever have been having a lot of fun lately, and the duo is giving fans a glimpse at one of their fun mother-daughter bonding moments.
Taking to Instagram recently, Jovovich shared a hilarious video of herself and Ever impersonating each other's annoying habits. This featured the actress showing off her TikTok dance moves while asking to have an egg made for her.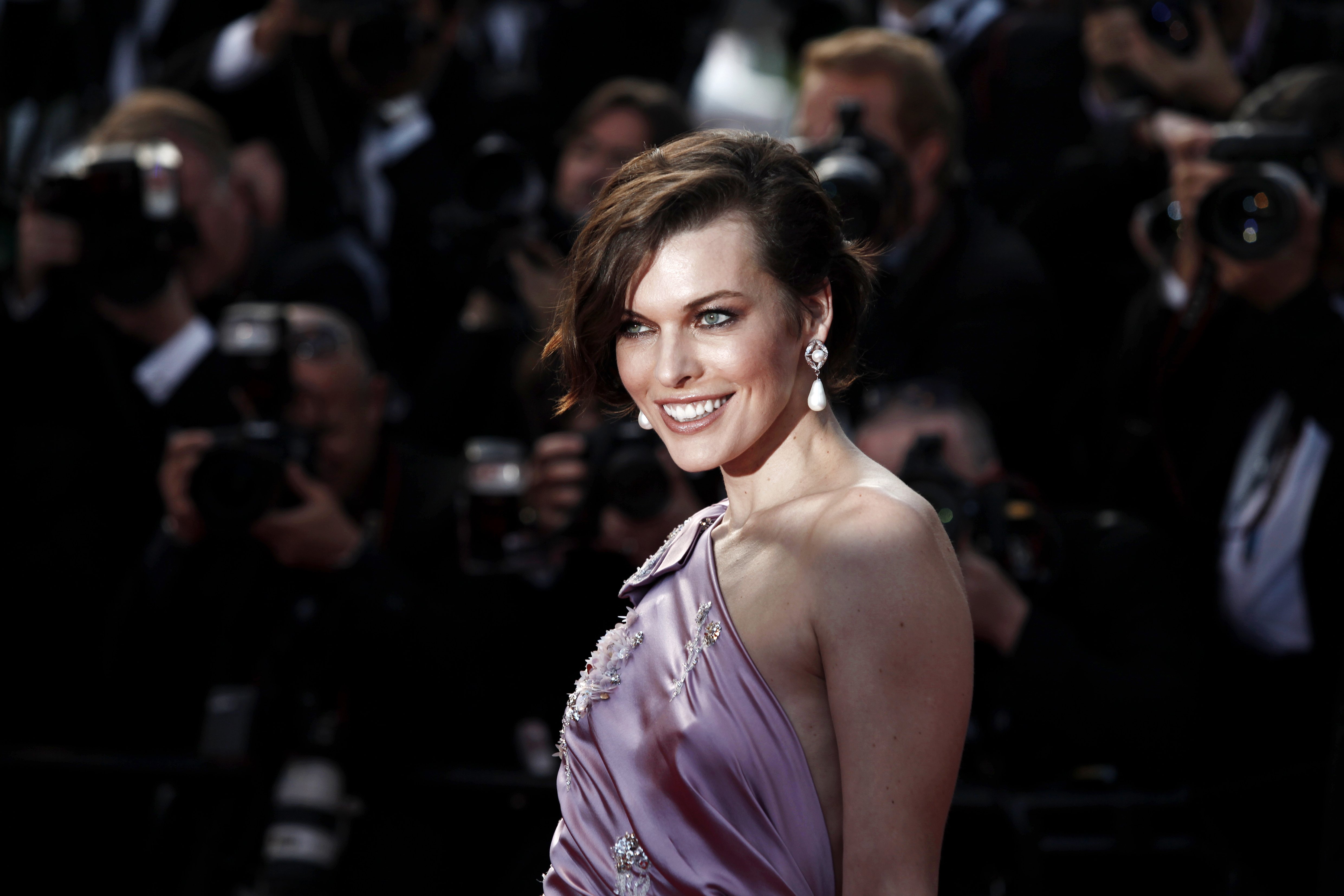 Milla Jovovich attends the 'On The Road' Premiere during the 65th Cannes Film Festival on May 23, 2012 | Photo: Shutterstock
Jovovich continued dancing around the kitchen before the clip showed Ever, who took up her mom's role, scolding her daughter for having a messy room and not cleaning up after herself.
The actress accompanied their hilarious video with a caption calling her imitation an excellent one but adding that Ever's was over the top. She concluded by asking fans to follow the teenager on TikTok.
Unsurprisingly, the hilarious clip racked up reactions from several of Jovovich's fans and followers who took to the comment section, gushing over the adorable mother-daughter duo.
While one fan called them awesome, another commented that the video was adorably relatable. Many others complimented Ever's imitation, while some simply left emojis in admiration.
In addition to her acting gigs, Ever also has a successful modeling career.
Jovovich shares her teenage daughter with her husband, famous movie director Paul W.S Anderson. In addition to Ever, the couple also shares two young daughters Dashiel and Osian.
Though Ever evidently shares an uncanny resemblance to her mom, she is also already following in Jovovich's acting footsteps. The teenager acts as a young Natasha Romanoff in the highly anticipated Marvel movie. "Black Widow," and unsurprisingly, her parents are super proud.
Speaking about her daughter's big break last December, Jovovich reportedly gushed about Ever, whom she called an incredible talent and a natural in front of the cameras. She also noted that the teenager has always been a big Marvel fan, so it was a dream come true.
The actress's latest post on Instagram comes a few days after revealing that Ever was working on a new movie, "Peter Pan & Wendy," the upcoming adventure fantasy directed by David Lowery.
In addition to her acting gigs, Ever also has a successful modeling career. She has appeared in publications like Flaunt magazine, Love magazine, and ChaosSixtyNine.
However, the teenager's biggest modeling gig came in January when she posed alongside her mom for an issue of Vogue Arabia. At only 13, young Ever is already a star, and there is no saying that she makes her parents very proud.
Please fill in your e-mail so we can share with you our top stories!