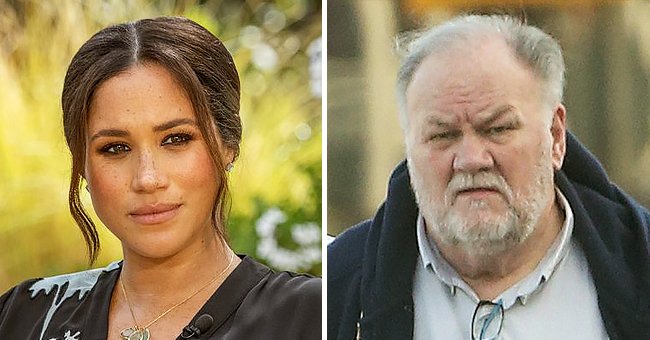 Getty Images. | Twitter/PageSix
Us Weekly: Meghan's Relationship with Dad Could Have Been Strained during Her Parents' Divorce
An old friend of Meghan Markle's recently revealed that the Duchess has always had a rocky relationship with her father.
While most people are die-hard fans of the Duchess of Sussex, Meghan Markle, some others are not impressed by her charms and have voiced their resentment of the 39-year-old.
Shockingly, one of her strongest critics is her biological father, Thomas Markle. Since her wedding to Harry, Thomas has never hidden his strained relationship with his daughter and jumps on every opportunity to make it known.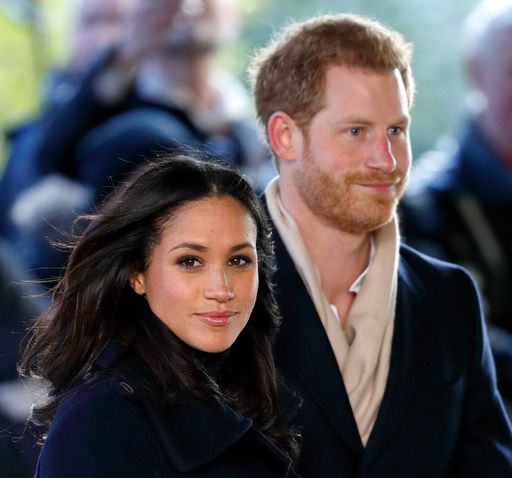 Meghan Markle and Prince Harry attend a Terrence Higgins Trust World AIDS Day charity fair at Nottingham Contemporary on December 1, 2017 | Photo: Getty Images
The Duchess herself complained that her father was being used as a leak by the media, who are unrelenting in their bid to get any piece of information about the former "Suits" star.
One of Meghan's old boyfriend recently revealed that the bad blood between the former actress and her 76-year-old dad had been ongoing since her childhood before she met her husband, Prince Harry.
Joshua Silverstein, one of the Duchess' childhood sweethearts, reportedly noted that Meghan and her father had the normal troubled relationships teenagers often have with their parents.
Silverstein admitted that he was closer to Meghan's mom but observed the difficult relationship Meghan had with her father, Thomas. He believes her parents' divorce might have been the root of their strain.
They refused to take his calls and have continually shut him out of their lives.
The Braid Theater performance artist noted that the closest relationships become tensed and boundaries become real most times. While he is sad to see them distant, he believes everything is for the best.
During Meghan's interview with Oprah Winfrey, which caused a storm after it was aired earlier this month, the mother of one confessed that she had lost her relationship with her father.
The 39-year-old, who is currently expecting her second child, recalled that she had asked her family not to air details of her personal life, but her father, Thomas, seems obsessed with doing so.
Thomas himself explained that he has tried to get across to his daughter and her husband, Prince Harry, but they refused to take his calls and have continually shut him out of their lives.
According to reports, Thomas has written a letter to Oprah requesting an interview to tell his side of the story about his rocky relationship with his estranged daughter, Meghan.
Thomas is not the only Markle to have a shaky relationship with the Duchess of Sussex, his daughter Samantha has gained a reputation for her vicious attacks on her half-sister.
Following the bombshell interview that aired this month, Samantha reportedly said she disbelieved the expectant mother's claims and branded everything Meghan said as false.
Please fill in your e-mail so we can share with you our top stories!