Check Out Lana Parrilla's Dramatic Look & Killer Legs in This Black Slip Dress with High Heels
Hollywood star Lana Parrilla channeled a sultry look in her media update, dazzling fans with an exquisite show of fashion while giving top-notch fashion inspiration. 
Lana Parrilla's recent post set the tone on Facebook as she showed off her sense of style, belting out a classy look on the timeline. The star had no hair out of place posing for the camera. 
Parrilla was photographed indoors rocking a little black dress that stopped short of her knees. The actress's dress bore spaghetti straps that contrasted with her flawless arms.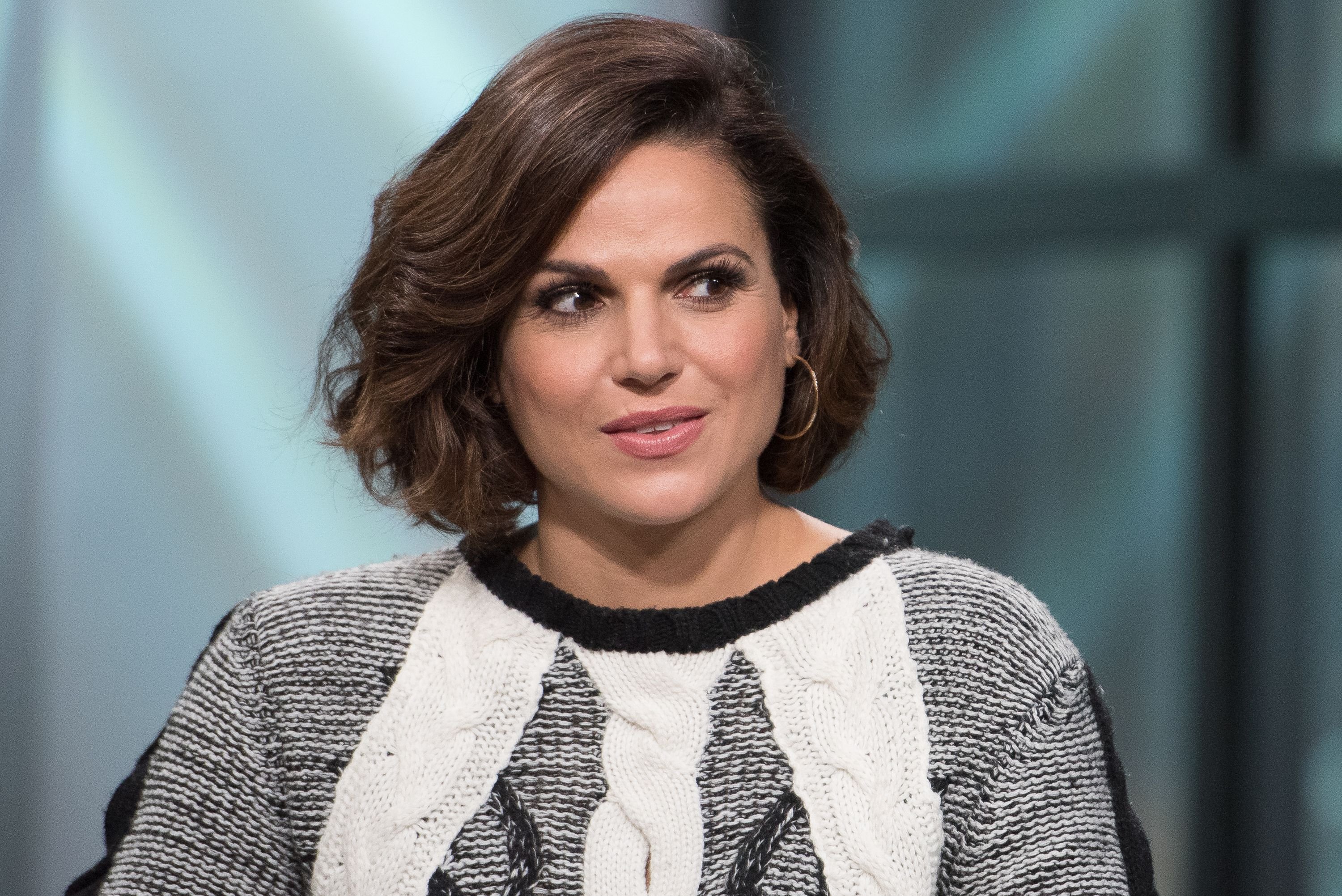 The v-neckline showed parts of her cleavage while her glowing legs were on display. The "Women Who Kill" actress styled her jet-black hair in a side part with parts of the tresses covering half of her face.
She had the ultimate fashionista look pairing her dress with back stilettos, sparse jewelry on her fingers, and red hot lipstick. Parilla,43, completed her look with a piercing gaze. 
For seven years, Parrilla starred in Tv series, "Once Upon a Time," where she played the main villain, Regina, also known as the evil queen. The show came to an end in 2018, but the indelible memory of her unique happy-ending remains.
[Parrilla] briefly stated how her character developed from being the stereotypical villain to a hero.
"Once Upon a Time" premiered with the classic story of how the evil queen invaded Snow White and Prince Charming's wedding, moving through a quest to fix rifts among kingdoms.
Through the challenges that develop in the plot, Regina's happy ending saw the land of Storybrooke coming together while she was crowned under the title of "The Good Queen."
To celebrate her farewell from the long-running series, Parrilla took to Instagram thanking her fans for sticking through the story until its happy ending. She briefly stated how her character developed from being the stereotypical villain to a hero. 
Other stars from the show like Andrew J. West, Emile de Ravin, Robert Carlyle, and Sean Maguire took to Twitter sharing photos of them in their costumes, paying farewell to the season finale.
Tonight is the last episode of @OnceABC. I want to thank @AdamHorowitzLA & @jollychan4 for the opportunity to play Robin Hood.The places I've been and friendships I've made have changed my https://t.co/Wr0YNTzsVp the incredible fans all over the world thank you for watching.

— Sean Maguire (@sean_m_maguire) May 18, 2018
In 2017, the film crew announced a reboot of "Once Upon a Time," and Parrilla teased some information in anticipation of the new show. She made it known that her status as the evil queen was moved to another character.