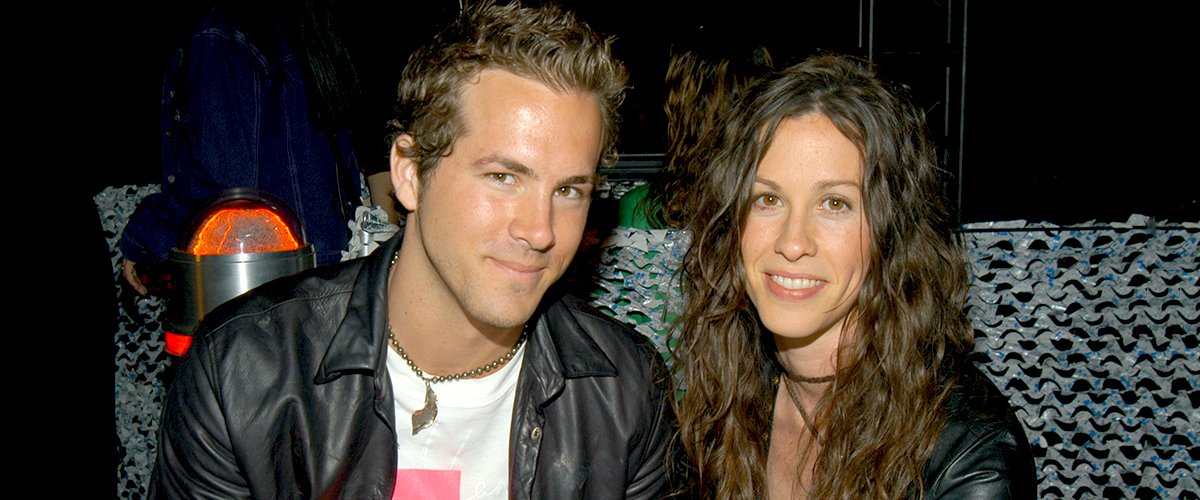 Getty Images
Alanis Morissette and Ryan Reynolds' Love Story — She Wrote 'Torch' to Express Her Grief
Alanis Morissette and Ryan Reynolds made up one of the most beautiful Canadian couples in the 2000s, but they parted ways, and she wrote a grief song about it.
At the time, Reynolds was best known as Michael "Berg" Bergen from "Two Guys and a Girl" while Morissette had her fifth album, "Under Rug Swept," ready to be released.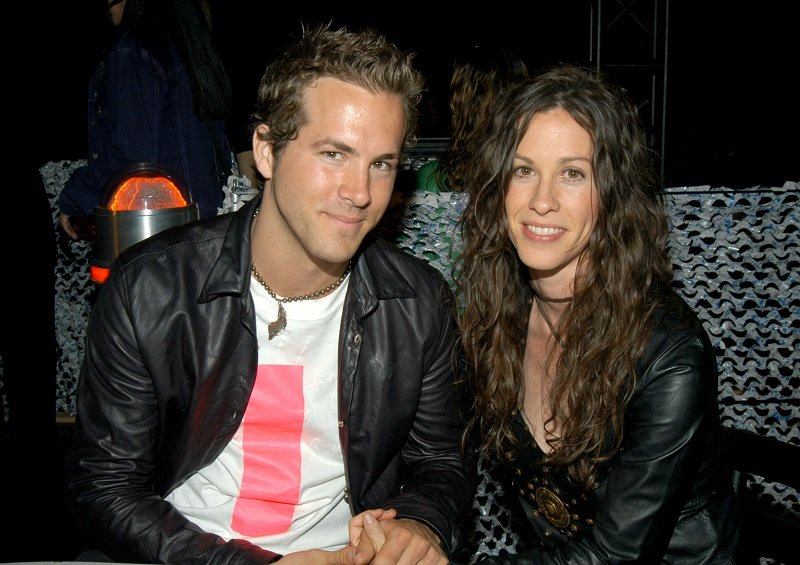 Ryan Reynolds and Alanis Morissette at the MTV Movie Awards on May 31, 2003 | Photo: Getty Images
REYNOLDS AND MORISSETTE'S ROMANCE
The former couple took things one step at a time, and although most of Morissette's songs were about broken relationships, they were engaged by June 2004.
She once admitted that she and Reynolds, whom she described as the "most courageous person on the planet," had the perfect combination of compatibility and incompatibility that made their romance "very passionate."
Apart from that, the singer revealed that she knew Reynolds was a person she could spend the rest of her life with early on in their relationship. According to Morissette, it felt as if they were family.
It is important to point out that Reynolds even went to Canada to ask Morissette's parents for her hand in marriage. The singer, of course, was not aware of it.
Alanis Morissette was not the only one in the relationship gushing about her significant other. Soon after popping the question, Ryan Reynolds confessed that he and Morissette loved being engaged.
At the time, they didn't have a date to walk down the aisle. Still, he joked that it could be "next week or next year." It is fair to say that he was giving their relationship his all as he also helped design her engagement ring.
The Aviation Gin owner added that their will to be together was a powerful force in their relationship as they would try to push their responsibilities back (touring or filming) to spend time with each other.
[Alanis Morissette] made it seem like she didn't see their separation coming.
REYNOLDS AND MORISSETTE'S SPLIT
Although Ryan Reynolds and Alanis Morissette's romance seemed invincible, they shocked their fans and followers in June 2006 after their rep announced their separation.
While it is still unclear what caused their breakup, they reportedly remained close friends and still loved and admired each other. In 2008, she released "Torch," a single on the album "Flavors of Entanglement."
The tune, which some people have described as Alanis Morissette and Ryan Reynolds' song, was about her "grief." Through her "cathartic" album, people have deduced that their split was not necessarily her choice.
In "Torch," the singer made it seem like she didn't see their separation coming and that she thought they had plans of having a family with the line: "I miss your warmth and the thought of us bringing up our kids."
REYNOLDS AND MORISSETTE NOWADAYS
While breaking up with Reynolds was quite challenging for Morissette, she didn't give up on love and ended up walking down the aisle with Mario Treadway, better known as Souleye, in 2010.
They share three children, Ever, Onyx, and Winter. The singer once admitted that although she always wanted to have three kids, her multiple miscarriages made her think she couldn't.
As per Reynolds, he is currently married to Blake Lively. They met in 2010, started dating in 2011, and secretly tied the knot in September 2012.
Just like Alanis Morissette, Ryan Reynolds has three children – all girls: James, Inez, and Betty. He's also very active in the entertainment industry and is expected to appear in a handful of films, including "The Hitman's Wife's Bodyguard."
Please fill in your e-mail so we can share with you our top stories!