Paris Jackson Talks about Her Late Father Michael Jackson in a Rare Interview
In a rare interview with Naomi Campbell, Paris Jackson spoke candidly about being raised by her and her brothers' late father, Michael Jackon. 
Michael Jackson's daughter, Paris Jackosn, opened up about being raised by the "Man in The Mirror" singer during an interview with Naomi Campbell on her YouTube show, "Filter with Naomi."
Michael had sole custody of his three children, Prince, Paris, and Blanket, from 1999 till his death in 2009. The children then went to live with his mother, Katherine Jackson.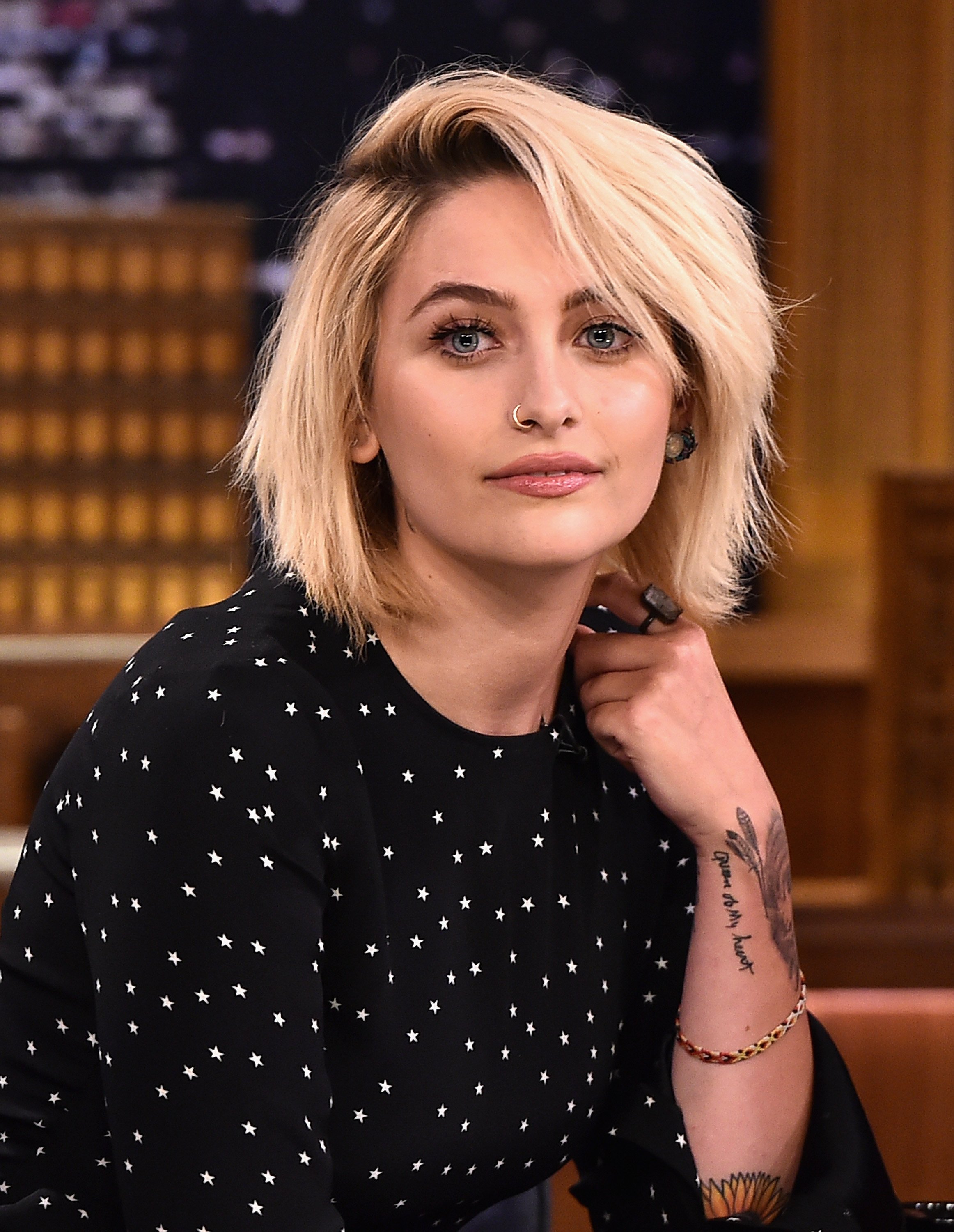 People might assume being raised by Michael Jackon would have mean childhood filled with every luxury. However, Paris shared that her father instilled in them a good concept of working hard. 
She explained that Michael did a good job making sure his children were not entitled and use to a glamourous life but rather that they were cultured and educated. Paris shared with Campbell:
"My dad was really good about making sure we were cultured, making sure we were educated, and not just showing us like the glitz and glam."
Paris explained that they were shown a large spectrum of life as they visited different places, including third-world countries. The Jackson children grow up in different states and different parts of the world. 
She also credited her dad with teaching her and her brothers not to feel entitled to things, but rather, they must work hard for everything. Paris added that she is a firm believer that she must earn something.
She releases a single, "Let Down," from the album in October before her album is released.
She shared an anecdote about her childhood, that if she and her brothers wanted toys from FAO Schwarz, they would have to read books to earn the toy. 
Although the legendary singer passed away 12 years ago, Paris shared that she is still influenced by him, including the music he enjoyed. Paris shared that she loves his music but also the music he loved:
"He loved classical music and jazz. And Hip Hop and R&B and obviously the Motown stuff. But also like radio's Top 40 and he loved rock music, soft rock."
She shared that her dad's music preferences, including The Beatles, influenced her own music. She explained that the influences of Hans Zimmer, Danny Elfman, and Radiohead could all be heard in her new album.
Her solo album is called "Wilted." She releases a single, "Let Down," from the album in October before her album is released. She has posted a few behind-the-scenes photos of creating her music on Instagram.
Although Paris has been through some highs and lows since her father passed away, including a suicide attempt when she was 15 years old, it definitely seems she is in a happy and positive time in her life.
Her Instagram page is filled with gorgeous photos of herself and friends, cute pictures of her dogs as well as interesting pictures about the mind and body.