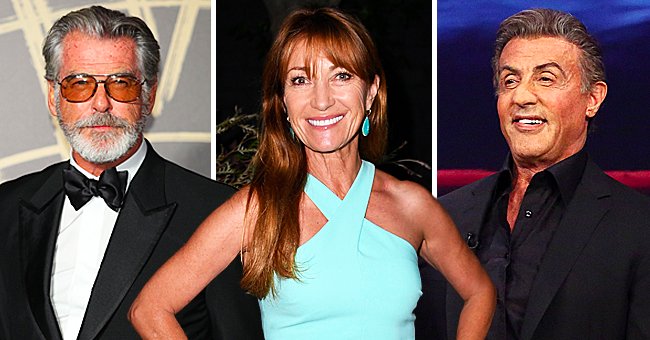 Getty Images
5 Hollywood Actors Who Are Also Successful Artists
The world's most famous celebs are hungry to discover new outlets and ways to channel their voluminous creativity. There are those who experiment with different forms of art.
Whether self-taught or with an actual art degree under their belt, these stars work in a form that makes them stand out. They exhibit some of these works in galleries across the world.
From actor Pierce Brosnan's graphic designs to actress Jane Seymour's magnificent cards, here are five celebrities who you may not realize are also talented artists.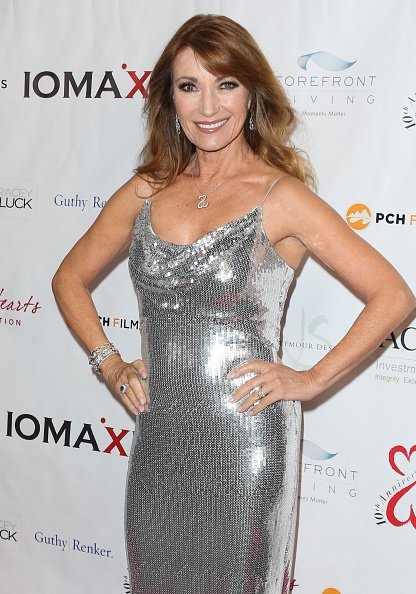 Jane Seymour at Beverly Hills in Los Angeles, California on February 15, 2020. | Photo: Getty Images
Brosnan started as a graphic designer before turning to an actor. However, he never abandoned his creative nature. Before donating some prints to charity, Brosnan told PEOPLE:
"I always set up a studio when I go on location."
Kirke has painted for many years, longer than she has acted or even appeared in HBO's "Girls." One of her best-known works is the 2017 portrait of actress Allison Williams in her wedding gown.
During an interview with W Magazine, Kirke, who attended the Rhode Island School of Design, said she has always worked incredibly fast, culminating in countless paintings in a short amount of time.
Painting has been part of Liu's life for a long time. In Yountville, California, at the Napa Valley Museum in 2020, the Screen Actors Guild Awards winner got to mount her first show.
Liu, who studied art at the New York Studio School, has been showing her work since the mid-1990s, initially using her Chinese name, Yu Ling. She began exhibiting under the name Lucy Liu in 2011.
In the past, Stallone has said he regarded himself as a better painter than an actor. The "Rocky" actor recently held a solo exhibition in New York City that showcased his paintings from the past 50 years.
Stallone contacted gallerist George Bergès about exhibiting his work. In Los Angeles, Bergès visited Stallone's private art studio in his Beverly Hills mansion for two hours.
During her quarantine, Seymour sent colorful and bold cards to seniors in lockdown. She believed that they were most vulnerable to COVID-19, so she intended to spread some joy and fun into their homes.
Seymour explained that it gave her more than she thinks it will provide to them. According to the actress, she was in bliss the whole time, and she hopes this would inspire other people.
Meanwhile, aside from the fact that there are actors who have become artists, there are actors who have also become famous singers, including award-winning actor Bradley Cooper.
People did not realize Cooper could sing. But after his role in "A Star is Born," he was nominated for three Grammys and won "Best Pop Duo/Group Performance" for the song "Shallow" with Lady Gaga.
Please fill in your e-mail so we can share with you our top stories!