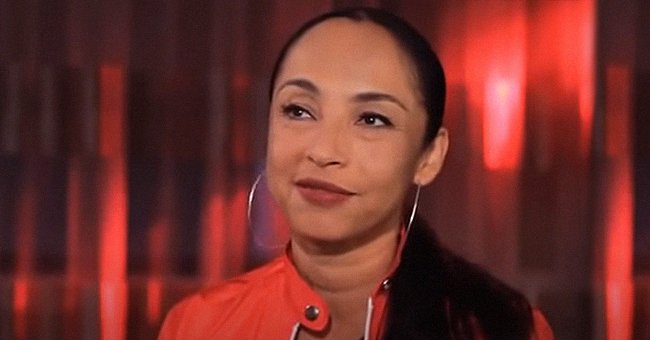 youtube.com/slim Lover
Sade's Transgender Son Izaak Kisses Fiancée in a Red Dress in Pics from Their Friends' Wedding
Via Instagram, the legendary singer, Sade Adu's transgender son, Izaak Theo, showed off his gorgeous fiancée in adorable photos of their PDA moments at their friends' wedding.
While the wedding bells are priming up for Izaak Theo, Sade Adu's son, and his beautiful fiancée, Emily, the duo are taking time out to grace other couples' nuptials.
Recently, the lovebirds attended the wedding of two friends, Maddie and Daniel. Theo took to Instagram to celebrate the newlyweds, sharing photos of himself and Emily at the beautiful wedding.
The first shot featured the 24-year-old rocking a checkered two-piece suit, complete with a brown hat and matching pair of shoes, giving him the old school look. Theo stood behind his fiance, with his arms pulling her closer by the waist as she leaned into him.
Emily looked stunning in a long, single-sleeved red dress and a pair of black heels. The hue of her lipstick coordinated perfectly with her dress, injecting a dose of glamour to her appearance.
In the second picture, the couple was engrossed in a passionate kiss, which spoke tons of their love for each other. Theo captioned: "Congratulations Maddie and Daniel!! Beautiful day, beautiful wedding."
Theo also celebrated the newlyweds on his Instagram stories, sharing a photo of them looking excited as they posed for their wedding photograph, with Daniel standing while his bride sat beside him, holding a bouquet.
A second photo on his Instagram stories showed Emily posing for a selfie with the new bride. Both women could easily pass for sisters as they rocked adorable smiles accentuated by their identical red lipsticks.
Theo has lived his life to the fullest ever since, without letting pre-determined societal standards limit his dreams.
Aside from providing Theo and Emily an avenue to explore their love, it is also the perfect front to prepare for their upcoming nuptials. The model, who has a penchant for sharing his life experiences on Instagram, revealed in March that their wedding was coming up in six weeks.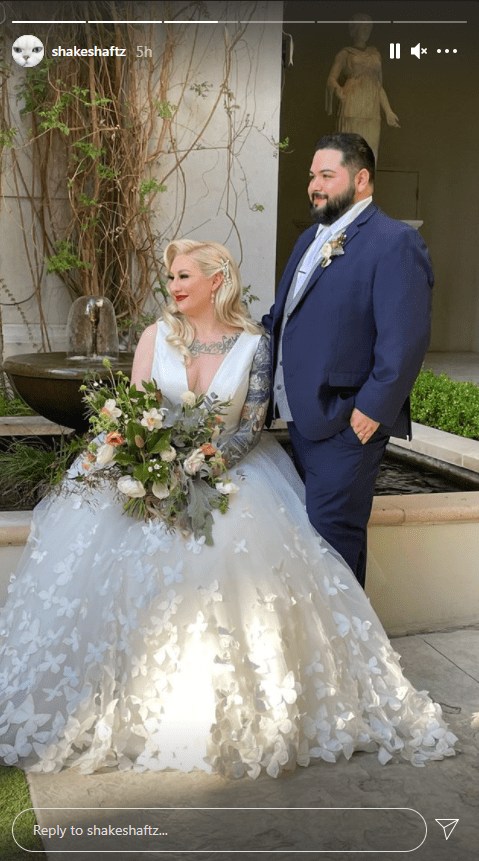 Izaak Theo shares pictures of their friends Maddie and Daniel getting married on Instagram | Photo: Instagram/shakestaftz
The star has been known to detail more than his love life on Instagram. Following his transitioning surgery in 2019, the 24-year-old, born Mickailia Ila Adu, shared a photo of himself lying unconscious on a hospital bed while undergoing his painful six-month recovery process.
Soon after, he penned an emotional open letter to his mom, thanking her for her support through his transition and recovery. He also appreciated her contributions to helping him complete the man he was.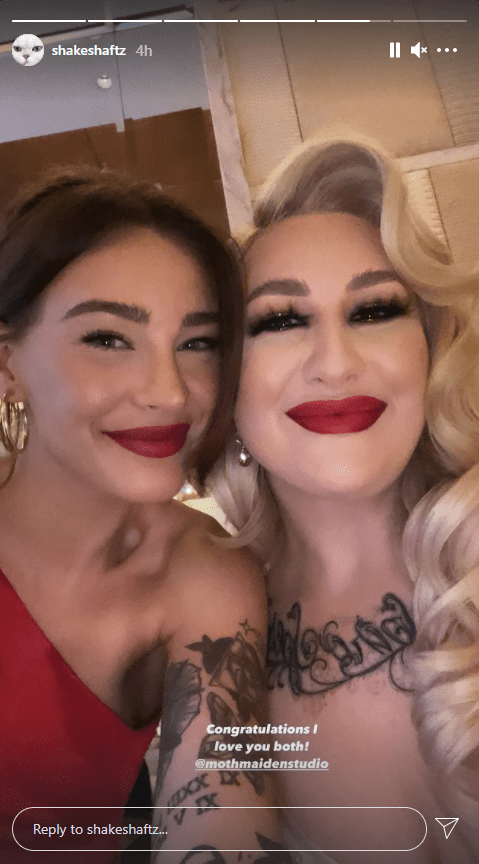 Izaak Theo, Sade Adu's son's fiancée Emily and her friend at a wedding |Photo: Instagram/shakestaftz
Also, thanks to his mom's support, Theo has lived his life to the fullest ever since, without letting pre-determined societal standards limit his dreams.
Last year, the music legend's son took a huge step in his modeling career by making his catwalk debut at the Burberry Show despite being a trans male.
He made the announcement on Instagram, sharing a photo of himself looking graceful in a two-piece suit and an overcoat as he walked the runway.
Izaak Theo Adu undoubtedly got his resilience and determination from his mom, who, against all the odds, was able to establish herself as a music legend irrespective of her skin color.
Please fill in your e-mail so we can share with you our top stories!