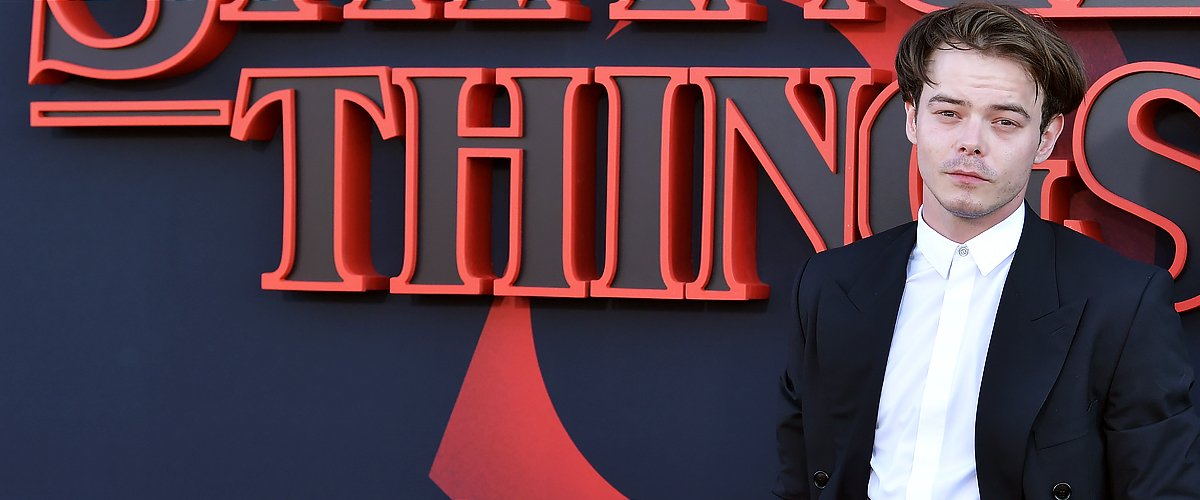 Getty Images
Charlie Heaton's Private Personal Life — What We Could Find about Him, Including a Love Child

Charlie Heaton and Natalia Dyer have been in a relationship for five years, and even though he has a son, Dyer is not the mother. His love life is quite interesting.
English actor Charlie Heaton was a relatively unknown person in the entertainment industry before being cast as Jonathan Byers in Netflix's hit series "Strangers Things."
He even told GQ that he went from living in a hostel in Los Angeles at the beginning of 2015 to shooting to fame at the end of the same year thanks to Matt and Ross Duffer's masterpiece.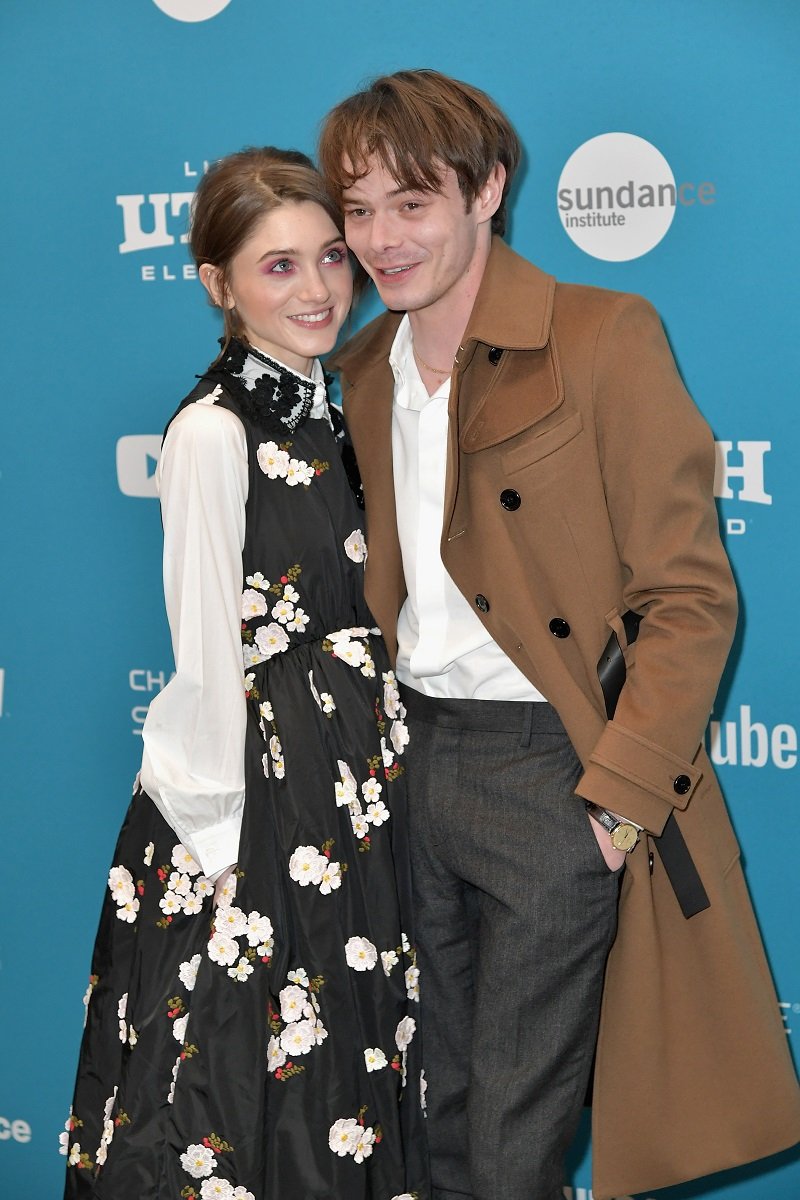 Natalia Dyer and Charlie Heaton on January 27, 2019 in Park City, Utah | Photo: Getty Images
HEATON AND DYER'S RELATIONSHIP
"Stranger Things" provided Heaton with more than just fame and money – a relationship. He and Natalia Dyer, who portrays Nancy Wheeler in the show, began dating around 2016.
One of the first times that Dyer appeared on Heaton's social media account was in September 2016 when he and a few of his friends, including Dyer, went to the island of Menorca in Spain.
Less than a week later, Heaton debuted on Dyer's Instagram account. In her post, the actor was alone (except for the birds on his head, shoulder, and hand), and it was enough to spark dating rumors.
At the time, though, the couple tried to keep things under the radar as they were just young co-workers on a very important production and, while they were interested in each other, they didn't want to mess with anything.
SPARKS WERE FLYING
Heaton admitted that they were not sure how serious their relationship was at the beginning either, but creator Matt Duffer pointed out that "sparks were flying" during Heaton and Dyer's first chemistry read.
After wearing matching costumes on Halloween and traveling together, Natalia Dyer and Charlie Heaton were spotted holding hands in New York City in November 2017, which confirmed their relationship.
[Heaton] frequently travels to London to visit his kid.
About a month later, the couple made their romance red-carpet official by attending the 2017 Fashion Awards show in London together. From that point on, they have been almost inseparable.
Heaton and Dyer certainly look good together, but they have made it clear that they would like to keep their personal lives as private as possible, and that includes Heaton's son, Archie.
CHARLIE HEATON'S SON
Before dating Dyer, Heaton was romantically involved with Akiko Matsuura, a Japanese musician who has sung and played the drums in different bands, including Pre, The Big Pink, and Sperm Javelin.
One of those bands was Comanechi, where Heaton was a drummer. Eventually, Matsuura and Heaton fell in love, and Archie was born in May 2014.
At the time, both Heaton and Matsuura were only 20 years old, and although they are no longer together, they reportedly have a friendly relationship for Archie's sake.
In 2017, it was reported that Matsuura lived in London while Heaton was mainly in Los Angeles, focused on his career. Still, he frequently travels to London to visit his kid.
CHARLIE HEATON'S LAX INCIDENT
Unfortunately, Heaton attracted some attention in October 2017 after he was traveling back to Los Angeles from London, and officers found traces of cocaine in his luggage.
Heaton, who reportedly admitted to consuming the drug, was forced to go back to London, which made him miss the "Stranger Things" season two premiere.
A few days after the incident, Heaton released a statement pointing out that his travel was affected by an "issue at US immigration" and was working to rectify it as soon as possible.
He clarified that he was not arrested or charged with a crime and added that he would not want his incident to affect the show negatively. And it didn't, as Netflix is expected to release the fourth season of "Stranger Things" later this year.
Please fill in your e-mail so we can share with you our top stories!