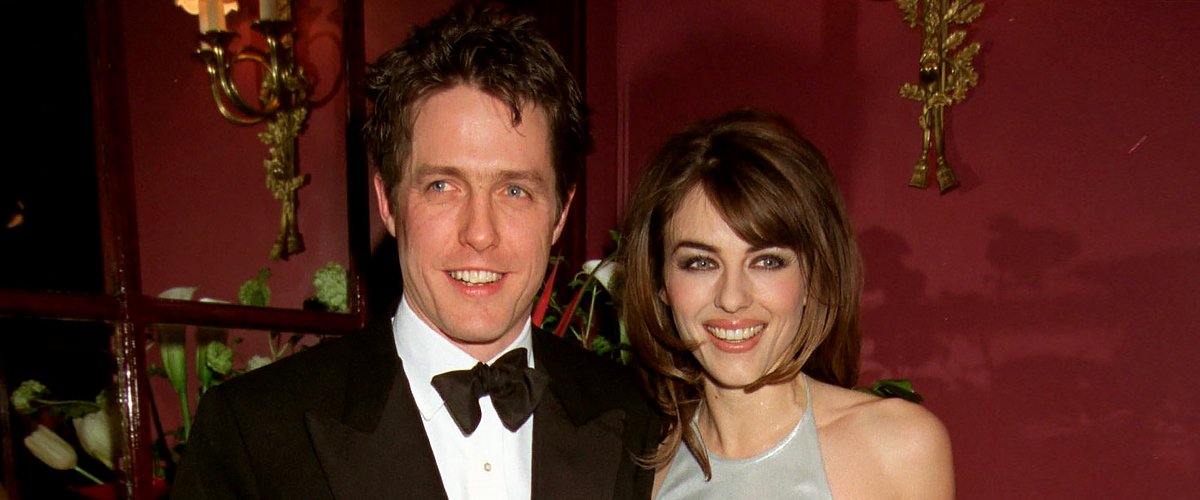 Getty Images
Inside Elizabeth Hurley and Hugh Grant's Romance — She Stood behind Him after His Affair
Elizabeth Hurley and Hugh Grant were one of Hollywood's hottest couples for 13 years and she stood by him through a sex scandal that threatened his career.
Back in the 80s, the world was in love with the gorgeous Elizabeth Hurley, and the dashing Hugh Grant -- and not surprisingly, the British stars were in love with each other.
Their romance would endure for 13 years, longer than many Hollywood marriages, and Hurley would stand by Grant through a humiliating sex scandal that linked him to a Los Angeles prostitute.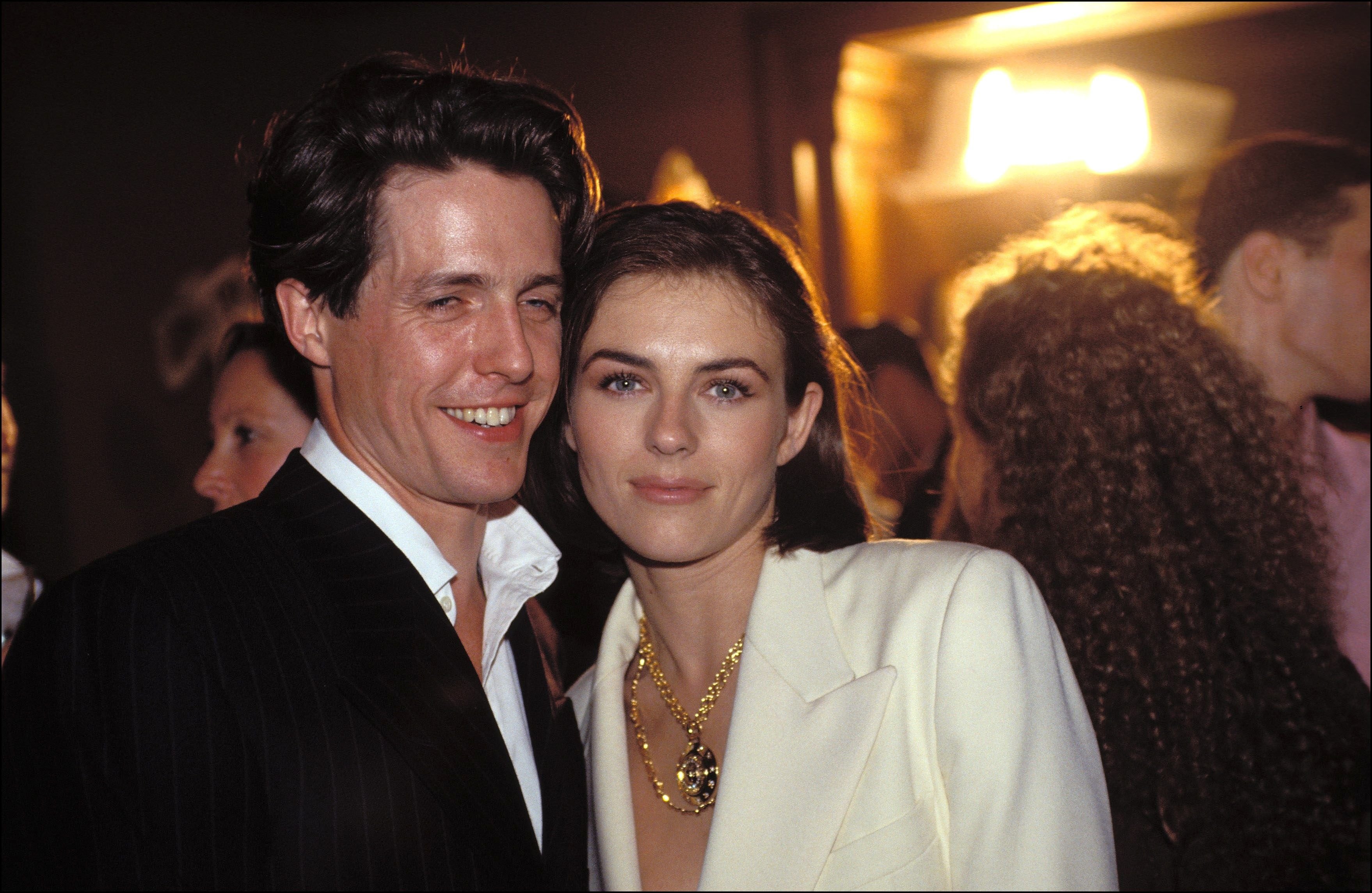 Hugh Grant and Elizabeth Hurley at the Gianni Versace Fashion Show in 1994 in Paris, France | Source: Getty Images
MEETING HUGH GRANT
Grant and Hurley met in the late 80s on the set of the film "Rowing with the Wind," which was the actress' first feature. Hurley's career had started with modeling, and she had made the leap to acting due to her remarkable beauty.
Grant worked regularly, but major roles had escaped him when he landed the lead in the 1994 hit romantic comedy "Four Weddings and a Funeral." The actor, who had been on the verge of giving up acting became a star.
When Hurley gave birth to her only child in 2002, Grant was the man she chose to be her son Damian's godfather.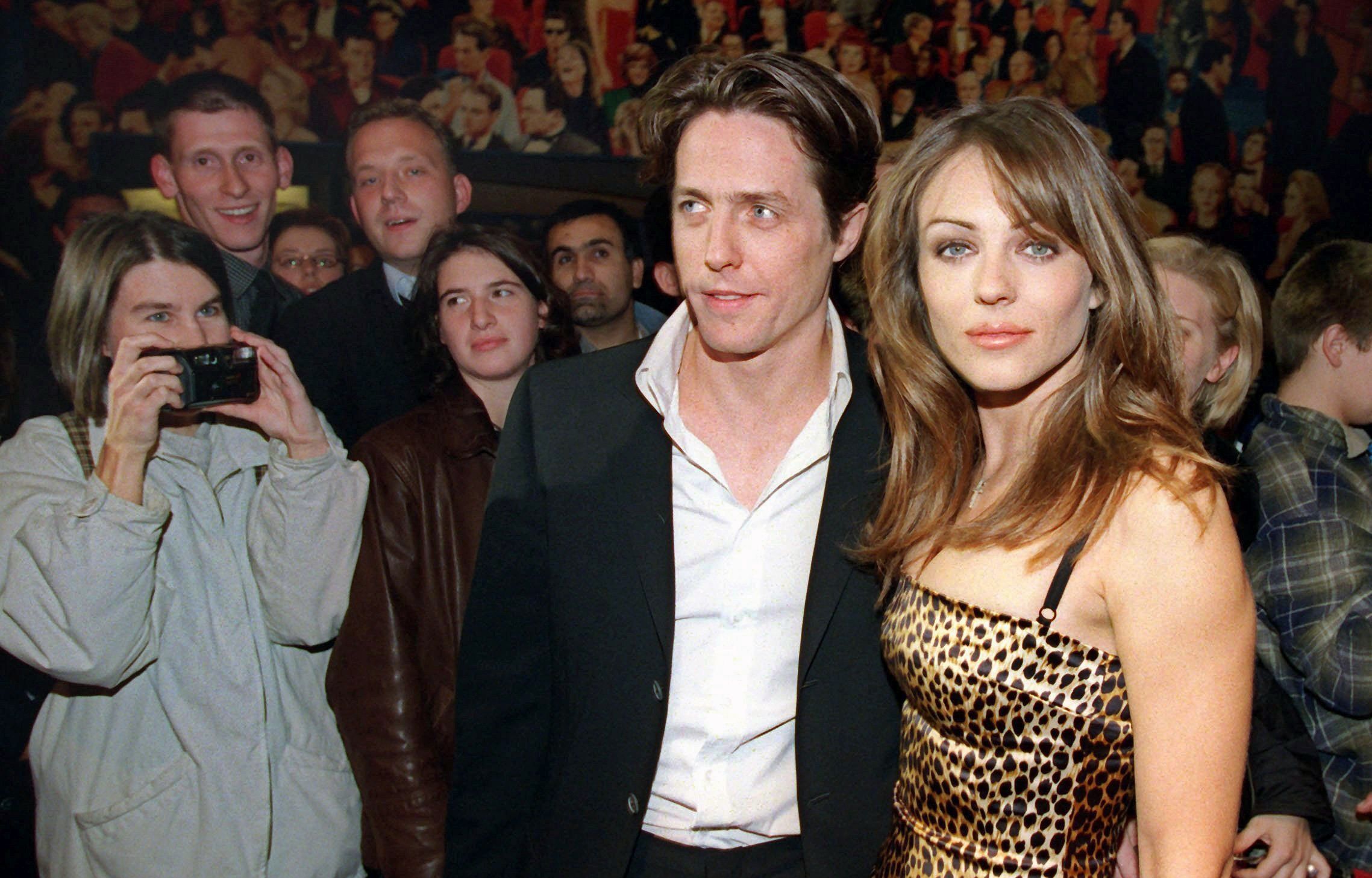 Hugh Grant and Elizabeth Hurley at the 1999 Cologne Film Festival in Cologne, Germany | Source: Getty Images
THE STRESS OF SUCCESS
The couple was suddenly the center of attention, and Grant's career exploded with hit after hit, such as "Sense and Sensibility," and " Nine Months." As for Hurley, she was working regularly too, and making her mark in films like "Passenger 57."
Hurley and Grant made an iconic appearance at the premiere of the acclaimed "Four Weddings and a Funeral" and the actress stole the show in a provocative almost-there black Versace dress held together by gold safety pins.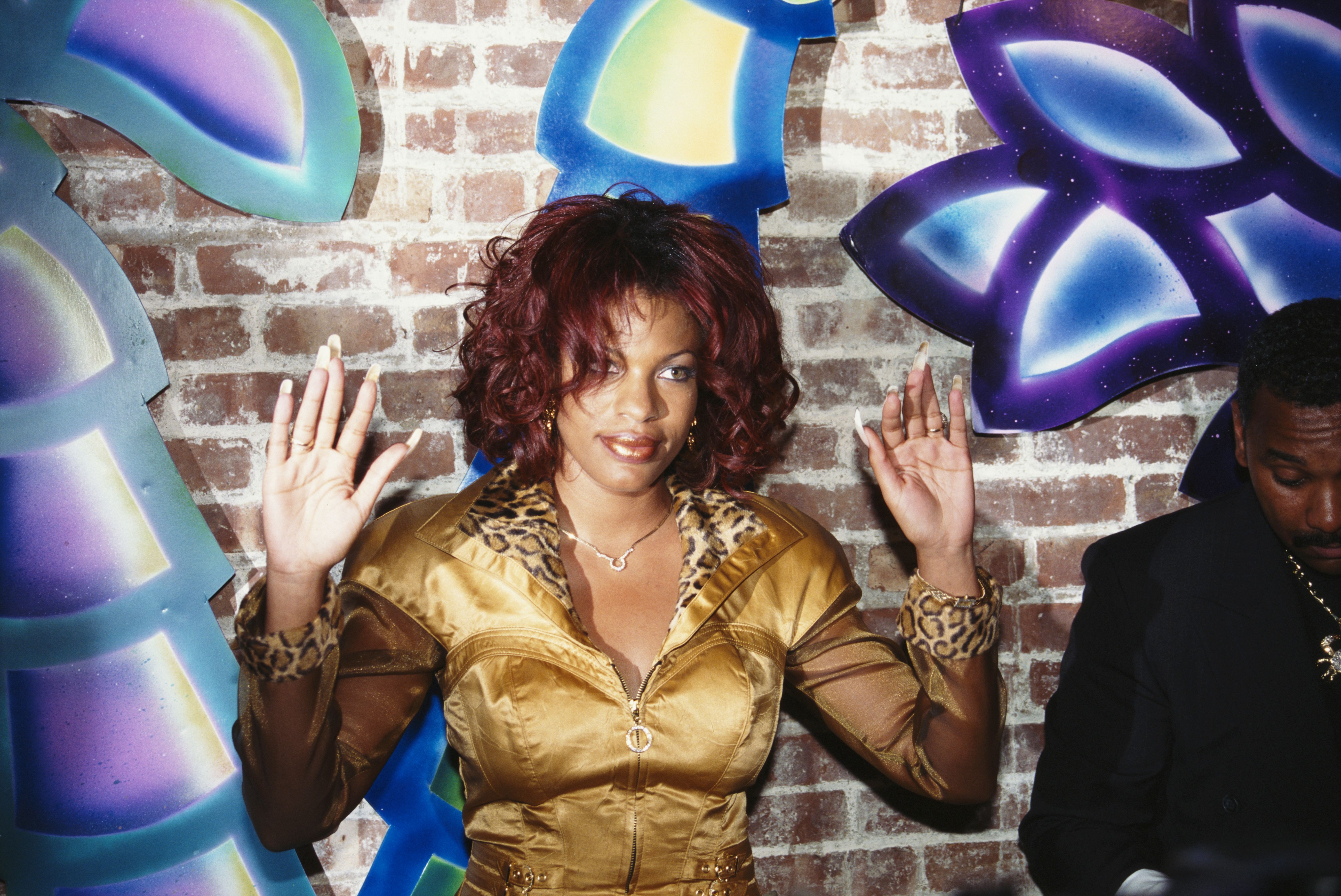 Divine Brown, the sex worker who who became famous after she was caught with Hugh Grant in 1995 | Source: Getty Images
SEX SCANDAL
The man who had become the poster boy for the romantic comedy "nice guy" grabbed headlines all over the globe when he was arrested by the Los Angeles police engaging in an intimate act with a known prostitute, Divine Brown, in his car.
Grant's mugshot was plastered on every front page, his "partner in crime" game interviews to the press, and the actor's image was in shreds. He might never have recovered if Hurley had not stood by him.
THE BREAK-UP
Hurley would later reveal that the betrayal and the scandal left her devastated as if she had been shot, but she and Grant worked through it. The relationship endured another 5 years before ending in 2000.
Despite the end of their romance, Hurley and Grant remained close friends. When Hurley gave birth to her only child in 2002, Grant was the man she chose to be her son Damian's godfather.
FRIENDS FOREVER
On the occasion of his 60th birthday, Hurley paid homage to Grant on Instagram, posting a clip from the actor's 2003 romantic comedy "Love Actually," and captioned it:
"Happy 60th Birthday to the glorious Hugh Grant - a magnificent addition to the human race- even though he looks like a monkey. ❤️ you forever xxxx"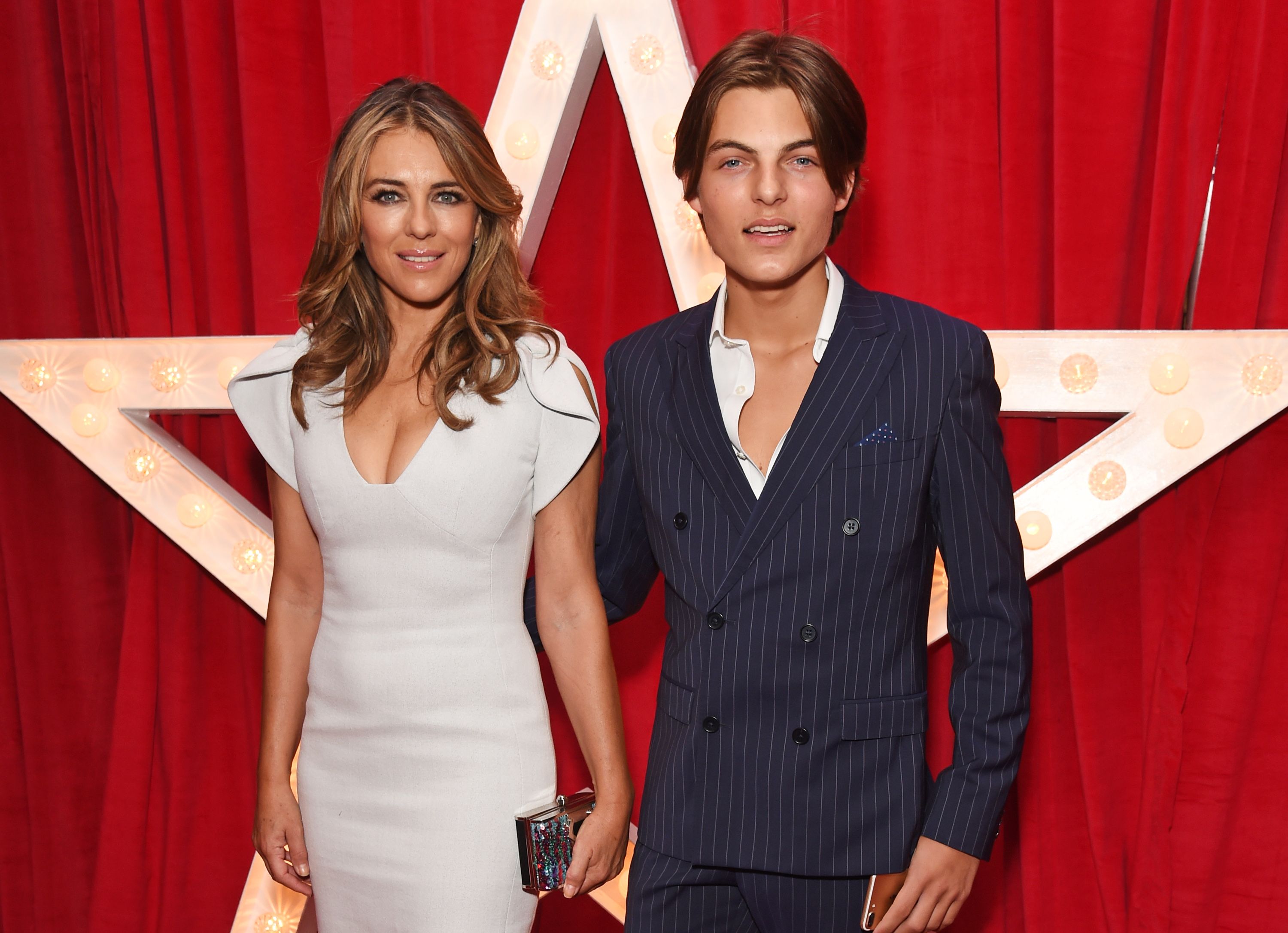 Elizabeth Hurley and son Damian Hurley at the premiere of "Paddington 2" in 2017 in London, England | Source: Getty Images
HAPPY APART
Hurley shares Damian with businessman Steve Bing, but their relationship was over before their son was born and he demanded a paternity test. Hurley married millionaire Arun Nayar in 2007, but the marriage was short-lived, ending in divorce in 2011.
As for Grant, he went on to father five children, three of which with his wife Swedish TV producer Anna Eberstein whom he married in May 2018, three months after the birth of their youngest child.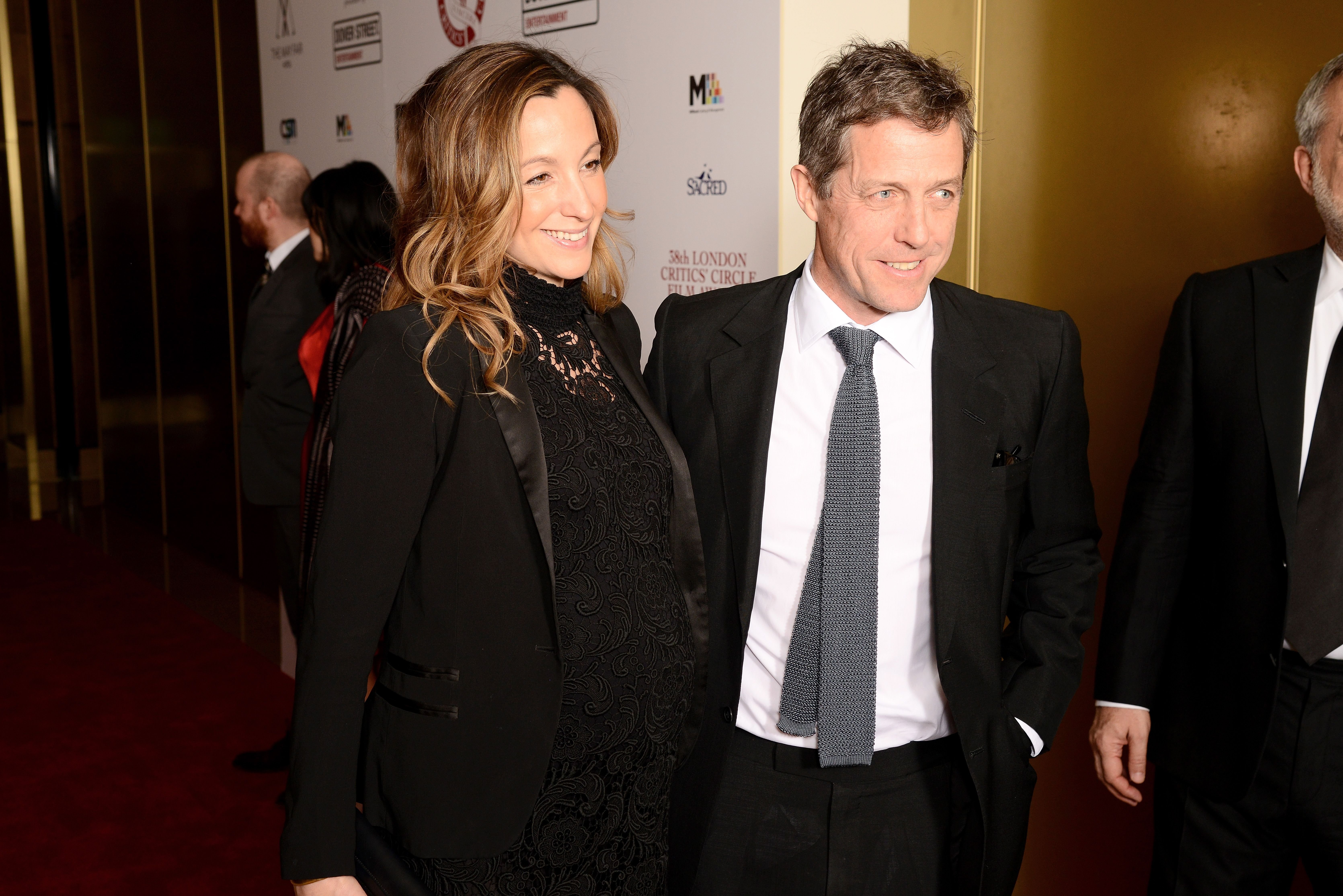 Anna Eberstein and Hugh Grant at the London Film Critics' Circle Awards in 2018 in London, England | Source: Getty Images
To this day, Hurley and Grant speak affectionately of each other and count on each other as best friends. Grant has publicly admitted several times that he deeply regrets the hurt he caused Hurley with his cheating.
34 years after they met as hopeful young actors, Hugh Grant and Elizabeth Hurley are respected Hollywood figures. The actor is now starring in HBO's acclaimed crime mystery "The Undoing" alongside Nicole Kidman.
Please fill in your e-mail so we can share with you our top stories!