29-Year-Old Father of 3 Young Boys Killed in South Carolina after a Devastating House Fire
Chase Goude did not survive the fire that burned his house down to the floor, leaving his wife widowed and homeless with three young boys to raise on her own. 
Chase Goude, a 29-year-old South Carolina native, lost his life in a horrendous house fire leaving behind his wife, Tanner Goude, and their three young boys Brantley, seven, Greyson, five, and Jackson, three. 
Chase was trapped in his home on Dream Catcher Lane in Burton when his home caught alight around 11:45 p.m. Firefighters found him at the back of the mobile home, and the young father was pronounced dead at the hospital.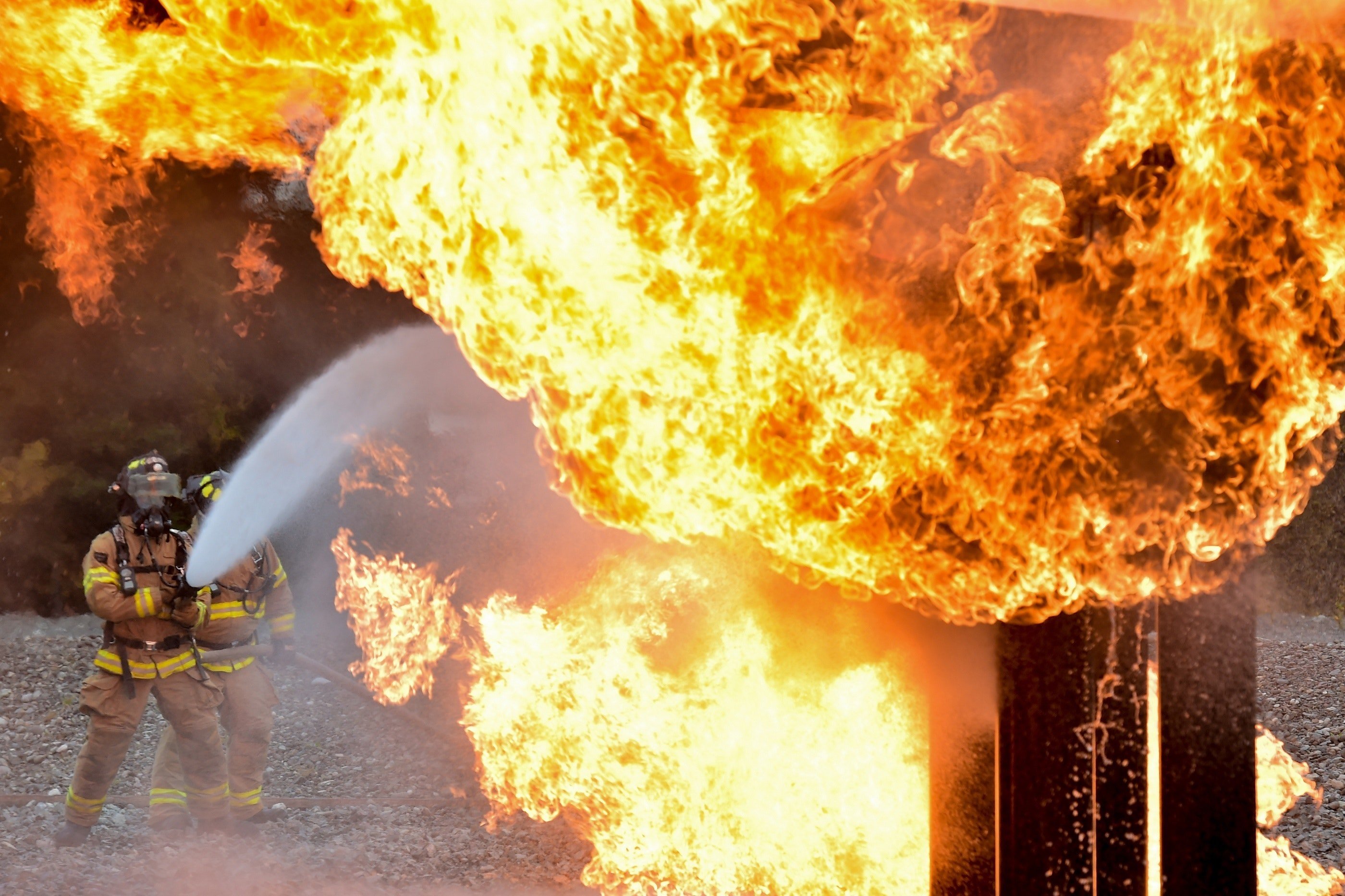 TRYING TO SAVE HIM
The Burton Fire Department firefighters were not the only ones who tried to save the 29-year-old's life as his father, Les, also went headfirst into the blazing structure to try and find his son. 
Marlee Brant, Chase's sister-in-law, launched a GoFundMe page in an effort to raise funds to support Tanner and her three sons as they navigate life without their husband and father. The description of the campaign reads: 
"Please help Tanner Goude and her children ... as they try to rebuild their lives with no shelter or clothing and without the sole breadwinner in their family. "
UNKNOWN CAUSE
It is still not evident what the cause of the mobile house fire was with the South Carolina State Law Enforcement Division and other authorities investigating the incident to figure out the reason behind the fire that took Chase's life. 
San Diego police Lt. Matt Dobbs reported that the fire that took three individuals' lives appeared to have been set intentionally.
It is also unclear whether any other family members were at home at the time of the fire. Chase's father was on the scene, and he is currently recovering from the critical injuries he sustained whilst trying to save Chase. 
Despite efforts of family & responders, we could not alter this weekend's events. A fund has been established to help the family. @BeaufortSchools @BCHSdolphins @Kb1Uzl @RedCrossSC @WSAVAndrewD @KristenRary @ReginaS35321208 @scfirefighters @BeaufortSC_EMS https://t.co/SwfKO7XR6e

— BurtonFire_SC (@BurtonFD_SC) March 29, 2021
COMMUNITY SUPPORT
The fundraising campaign that was launched on behalf of Chase's widow and children has raised more than $80 000 so far and will go toward supporting the family after the accident. 
The Burton Fire Department also showed their support of the Goude family by sharing the GoFundMe page on their various social media pages. The firefighters wrote a special message saying: 
"Despite the best efforts of their family members and emergency crews, we could not alter the events of this weekend. Our purpose is to serve others in their time of need."
HOUSE FIRE🔥 Midway Drive in Rankin County. According to the Rankin County Sheriffs Department, no one was home when the fire took place. At this time the cause of the fire is undetermined. @WJTV pic.twitter.com/6MkOOTJQZa

— Gary Burton JR WJTV (@GaryB_WJTV) March 30, 2021
QUEENS FAMILY LOSS
A terrible house fire in Queens also took the life of a father and son in February. The man and his six-year-old son died in a fire that burned overnight, leaving behind the little boy's brother and mother, who escaped the fire. 
The emergency personnel responded to a call on 157th Street in Queens. When they arrived, the father and son were both unresponsive and were pronounced dead on the scene by the EMS. 
Queens man, 86, found dead near apartment space heater with burn marks (New York Post)

An 86-year-old Queens man was found dead in his home this week - possibly as a result of a fire s...

Add your highlights:https://t.co/oA59cTNbnZ
#NYC #newyork #Newyork...

— New York City Briefly (@NewYorkCity_b) February 19, 2021
The San Diego community also lost three people in a fire that authorities have called suspicious. The first responders could not save the three victims but managed to get to the two dogs in time. 
San Diego police Lt. Matt Dobbs reported that the fire that took three individuals' lives appeared to have been set intentionally, which warranted an in-depth investigation to determine who was behind the homicide.