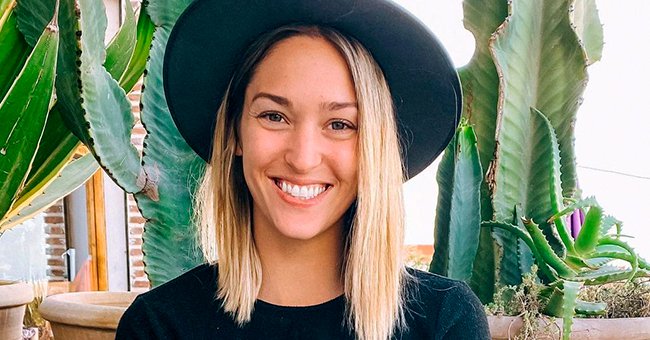 instagram.com/lifewithlee
Instagram Influencer Lee Macmillan Died by Suicide after Being Reported Missing – Remembering Her Legacy

Instagram Influencer Lee Macmillan, who was initially reported missing and at-risk, has now been confirmed dead by suicide. Fans and well-wishers mourn and remember what she stood for.
The Santa Barbara Police Department issued a statement on March 27, 2021, that Lee Macmillan was missing and at-risk. Two days later, another media release confirmed her death by suicide.
The Instagram influencer who had been dealing with depression left her home on March 26, 2021, to an unknown location. It was revealed that she made some statements that pointed to intentions of hurting herself in previous months.
On the day she went missing, there was a report of a train fatality involving an unidentified woman. The person involved in the accident was later confirmed to be the 28-years-old influencer.
Lee rose to fame for documenting her travels with her former Australian boyfriend, Max Bidstrup.
Lee had been a strong advocate for mental health, as seen on her Instagram page, "lifewithlee," so her death came as a shock to many. Shortly after the news of her death, a tribute was shared with a lengthy message detailing her legacy. The caption partly read:
"If we can do one thing for Lee now, in the midst of this soul-crushing loss, it's to spread the message that mental health is just as real as physical health…"
According to Lee's family, she was a victim of bullying. In an interview, her father, Wil Macmillan, spoke up about how his daughter endured online trolling and how it negatively impacted her mental health.
He explained that an online commentator, name withheld, put a target on Lee's back and always "roasted" her to amass fame and followers. Unfortunately, it was a recent clip posted two days before her demise that sent her over the edge.
Despite the pain of her loss, Wil believes the story of her suicide would hopefully shed light on the damaging effect of cyberbullying. He also noted the importance of raising awareness about the seriousness of mental health amid the pandemic.
Lee rose to fame for documenting her travels with her former Australian boyfriend, Max Bidstrup. The former couple journeyed through Canada and South America in a van with their pet dog, Occy.
However, the pair announced their breakup in 2020. Per reports, Lee found love again and began dating a California man named Jordan Chiu. She was allegedly living with him the week she took her life.
The Macmillan family is waiting for the coroner's report to determine the actual cause of death. Details of a memorial haven't been communicated to the public. Our thoughts and prayers are with Lee's loved ones.
The National Suicide Prevention Lifeline is 1-800-273-8255. Other international suicide helplines can be found at befrienders.org.
Please fill in your e-mail so we can share with you our top stories!