Tori Spelling Taunts Fans about Having a Baby on the Way – Was It an April Fools' Joke?
"90210" star Tori Spelling might have pulled an April Fool's joke on her fans when she debuted a new baby bump on Thursday. Internet users were, however, not pleased, with some calling out the actress for her choice of prank.
Tori Spelling might be expanding her already large family some more! The 47-year-old actress has left fans in a frenzy after debuting a new baby bump on her social media. 
Taking to Instagram on April 1, also widely known as April Fool's Day, Spelling shared a photo that showed her cradling a baby bump. The actress donned a floral robe worn over a white top pulled over her stomach.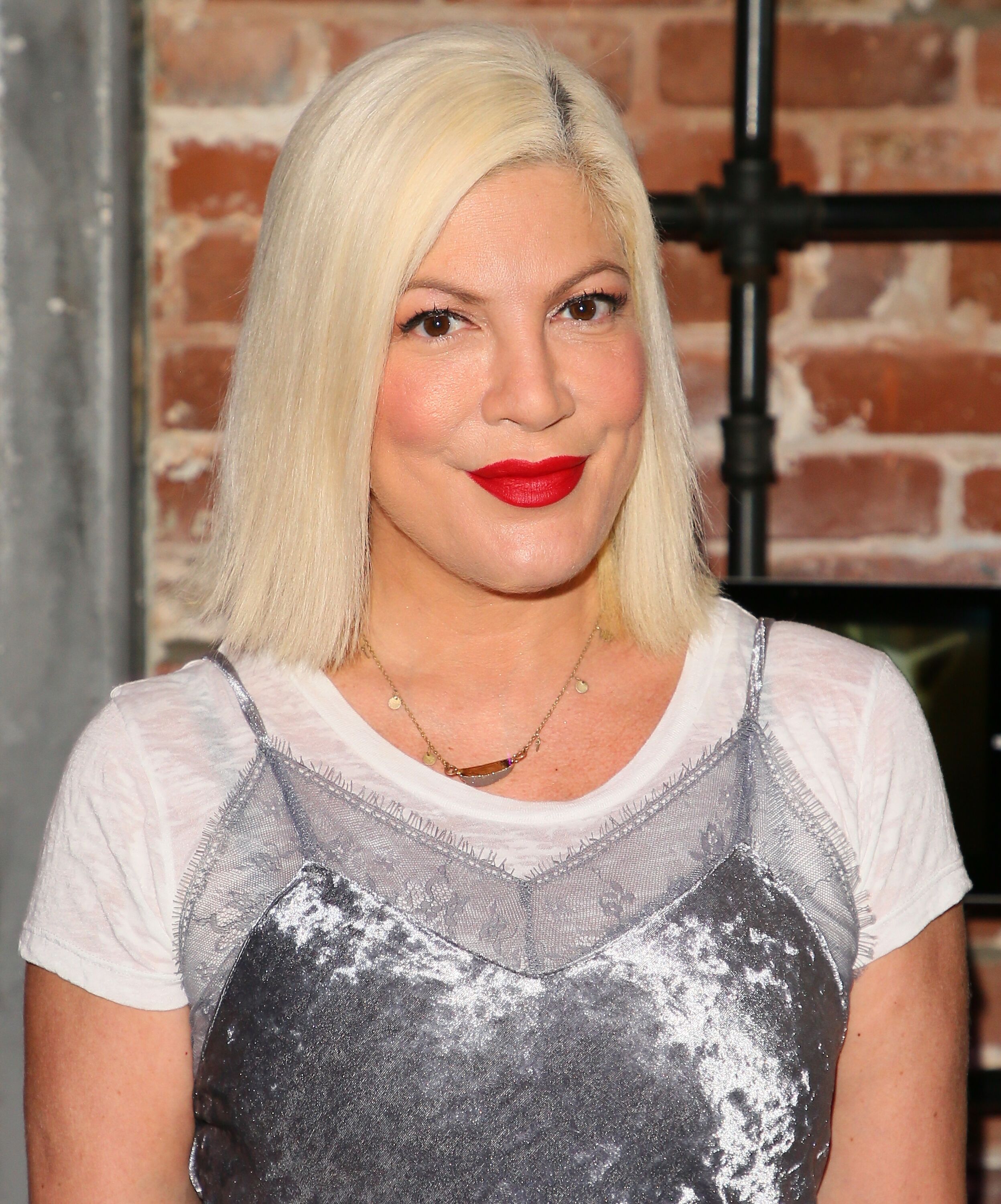 Spelling was pictured naked from her chest down, baring her burgeoning tummy for fans to see. She finished off the photoshoot with full glamorous makeup while wearing her blonde hair tresses in a wavy hairstyle.
The actress accompanied her picture with a caption, hinting that she is expecting her sixth child. However, despite how real the post looked, fans still had their doubts. One user wrote:
"This has to be an April Fools' joke???"

Another fan wrote that if the actress was indeed pranking them, it would be a poor joke but congratulated her regardless. A third Instagram user urged fans not to fall for the joke, reminding them that it is April Fools' day.
The actress is most proud of her role as a mother.

While some fans were clearly amused by Spelling's post, several others accused the actress of being tone-deaf and insensitive to the struggles of women who have fertility issues.
Though Spelling is yet to confirm if she is indeed pregnant or not, sources have it that she was spotted going to a skincare clinic on March 31, and unsurprisingly, she had no baby bump at the time.
Spelling and her husband, Dean McDermott, are already parents to five beautiful children, Liam, Stella, Hattie, Finn, and Beau. If the actress is indeed expecting her sixth child, it means she will have one more person to be thankful for.
In celebration of her 47th birthday last May, Spelling shared a heartwarming birthday post featuring her five kids. She accompanied the pictures with a sweet caption revealing she is grateful for her brood.
Despite her successful career, the actress is most proud of her role as a mother, and whenever she can, she lets the world know just how much her children mean to her!