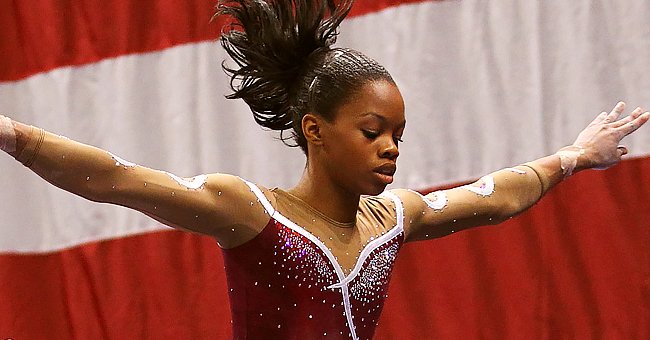 Getty Images
Check Out Gymnast Gabby Douglas' Short Haircut in a New Pic She Shared on Instagram
Gabby Douglas, the first African-American to win the Individual All-Around competition, sported a new look with short hair and bangs on Instagram.
Apart from being a celebrated gymnast, Gabby Douglas is also a woman with a creative and colorful personality, reflecting on her several different hairstyles in the past. What not many know is that the athlete once struggled with hair issues.
Because of the need to use tight ponytails during gymnastics practice, Douglas was left with damaged hair and bald spots at the back. Douglas was so embarrassed that she would cover the areas with clips to seem unnoticeable.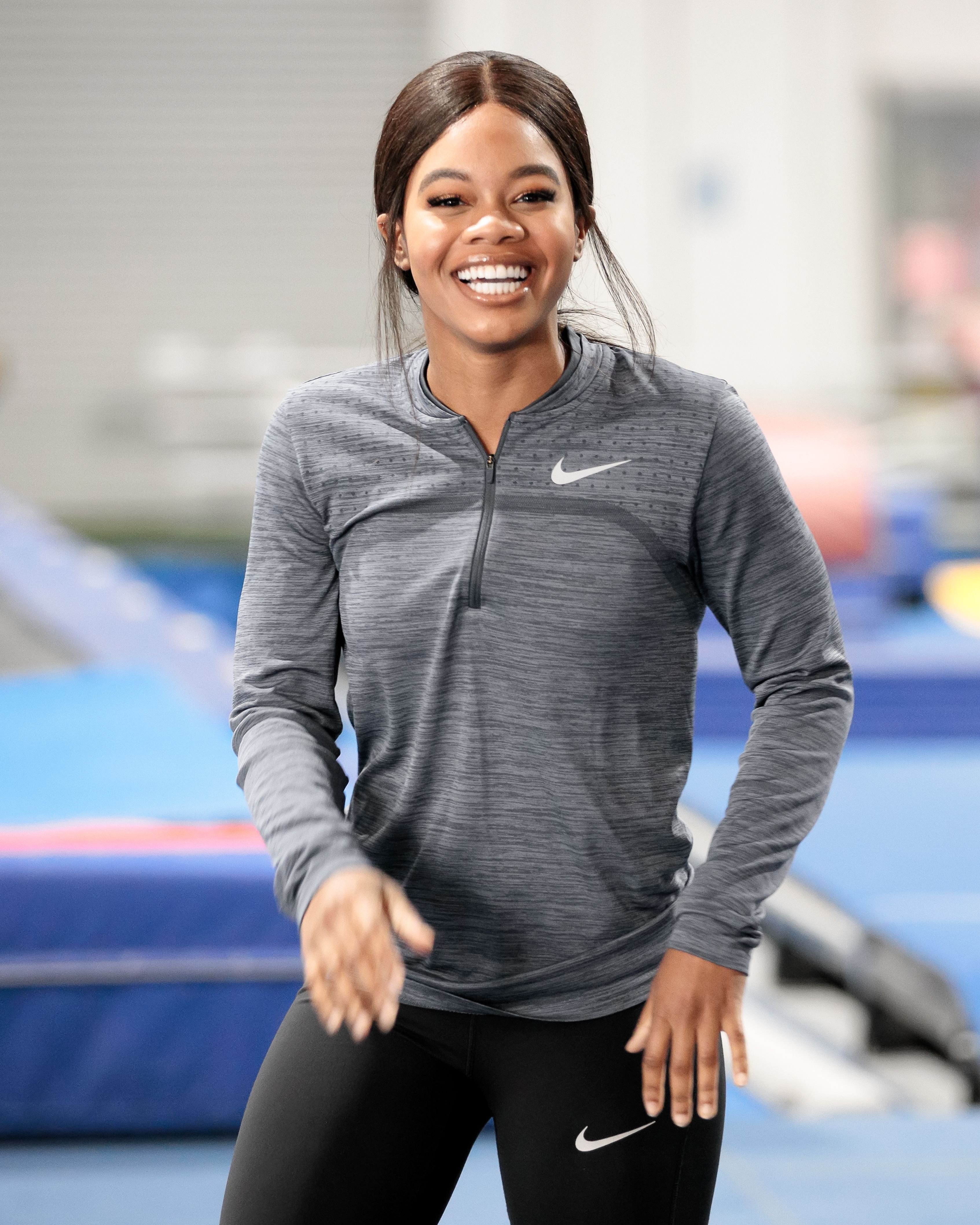 Gabby Douglas during the IMDb Series "Special Skills" in Los Angeles, California. This episode of "Special Skills" airs on March 10, 2020. | Source: Getty Images
However, Douglas' hair eventually grew strong and long, bringing pride to the once problematic locks. Recently, the 25-year-old debuted a black bob cut style on Instagram with full bangs covering part of her face.
The athlete posed sideways, slightly smiling, with one hand reaching her neck from behind. She looked comfortable in an oversized gray statement t-shirt, which went well with her dark-colored nail polish.
Douglas received several sweet comments from fans complimenting her new haircut. While many flooded the post with many fire and heart-eyed emojis, others were not shy to write kind words such as "Short hair highlights your beautiful face."
The Virginia native previously hid her precious locks as she put on a Cotton Candy costume for the first season of "The Masked Dancer," where she took home the Diamond Mask Trophy for her talents.
Like Douglas, Biles has a strong fan-based who often shows support on social media.
Douglas' final performance looked incredible as she threw a few gymnastic moves to the choreography of "The Greatest Showman's" song, "This Is Me." As it showed, the young athlete was made to be a performer.
The Olympic gymnast was only six years old when she began gymnastics and found that she was naturally skilled at the sport. At eight years old, she was named the Virginia state gymnastics champion.
A year later, Douglas relocated to Iowa to focus on her career. In 2010, she became a gold medalist at the Pan American Championships, and in 2011, she won yet another gold medal at the World Championships.
Apart from the 25-year-old's athletic career, Douglas has authored two books, including her autobiography "Grace, Gold, and Glory: My Leap of Faith" and a lifestyle guide titled "Raising the Bar."
Douglas is not the only colored gymnast in America, proud of her heritage. Simone Biles is also an outstanding black athlete in the sport who often flaunts her natural beauty on social media.
Previously, Biles shared a photo flaunting her natural beauty and bare skin on Instagram. Dressed in a plain gray knitted sweater, the gymnast flashed her pearly whites at the camera and had her hair let loose.
Like Douglas, Biles has a strong fan-based who often shows support on social media. One of them commented on her post, "Please don't let people make you believe that you are less than. You are beautiful."
Please fill in your e-mail so we can share with you our top stories!