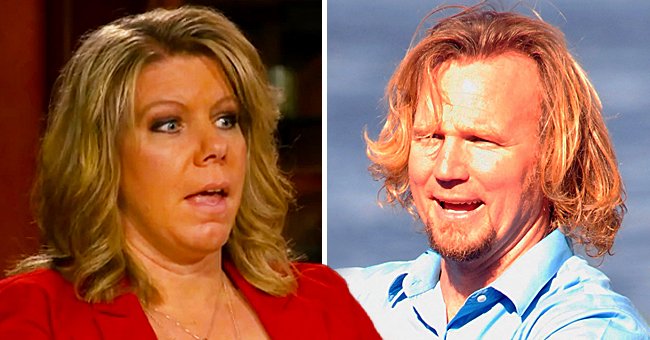 Getty Images facebook.com/sisterwives
Sister Wives' Stars Kody & Meri Brown Talk about Their 'Non-anniversary' – What Does It Mean?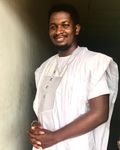 The new episode of "Sister Wives" showed Kody and Meri Brown seeming to be moving forward amid the ongoing marriage rift. The pair hung out on their non-anniversary.
Updates on "Sister Wives" show reality stars and couple Kody and Meri Brown going out together for the first time in over a year. However, their meeting was an awkward celebration of their non-anniversary.
This is so because lately, Kody and his longtime wife have not been feeling like a couple and have barely seen each other throughout 2020 and the first quarter of 2021.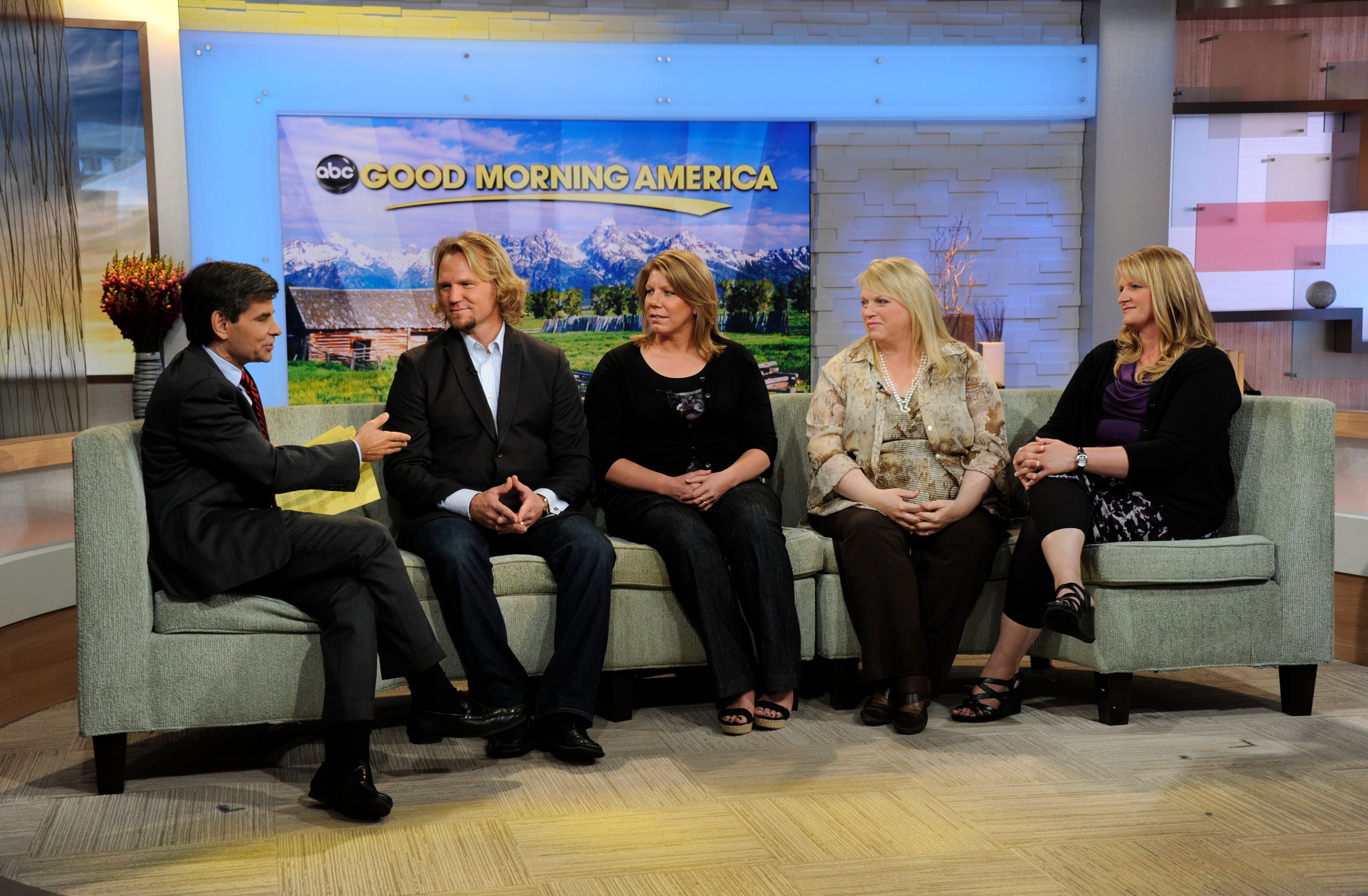 Kody Brown, joined by three of his four wives Meri, Janelle, and Christine, talked about their show "Sister Wives," .on GOOD MORNING AMERICA on September 21, 2011 | Photo: Getty Images
The pair were filmed going out on their marriage anniversary, but it did not feel like it, so they dubbed it a non-anniversary. Meri referred to the situation as a funny one.
She reflected that they had not seen each other in a long time, adding that it was fine. Kody chipped in at this point that he and Meri have not been out together, and this was an indicator that they were not in a place where it mattered much.
In a side interview, the "Sister Wives" patriarch shared that he asked his wife some questions because he needed to know what she felt and get to the bottom of her emotions.
The strained relationship between Meri and Kody started when he wanted to take a fourth wife.
The star added that he needed to know if Meri still wanted him as her husband so they could be honest with each other. Kody later told his first wife that they could go out more if they wanted to.
Over the course of the pandemic, Kody, his four wives, and 18 children have felt the impact of being isolated from one another as they lived in separate houses in Flagstaff.
However, the change has not really been significant between him and Meri because of how their relationship has dwindled in the last year. Meri once shared that she felt lonely sometimes.
Despite this, the reality star prefers to leave her husband be, so it would not seem like she was pushing him or being a demanding partner. She added that he rarely visited her as opposed to his frequent stay with the other wives.
The strained relationship between Meri and Kody started when he wanted to take a fourth wife. Kody wanted to marry Robyn, his fourth wife, so that he could adopt her children from her first marriage.
To this effect, he had to divorce Meri and remarry her spiritually. However, their relationship has not remained the same following the development. Robyn is very much aware of the dynamics in Kody and Meri's love life.
She once shared that she has been praying and staying hopeful that her husband and his first wife would fix the rift. Robyn added that she had tried to urge Meri to fix things with Kody.
Please fill in your e-mail so we can share with you our top stories!