Rebel Wilson, 41, Is Taking a Break from Social Media — She Explains Why
In a video she recently shared with her millions of followers from a London rooftop, acclaimed actress Rebel Wilson talked about taking a break from social media. 
Rebel Wilson is taking some time away from social media so she can work on her film. "I'm filming a movie here in the U.K. that needs my full attention," Rebel Wilson explained on Instagram.
According to the 41-year-old actress, it's a very different kind of role for her, so she has to really embrace it. She assured her supporters that she would return, adding that it was time to work again.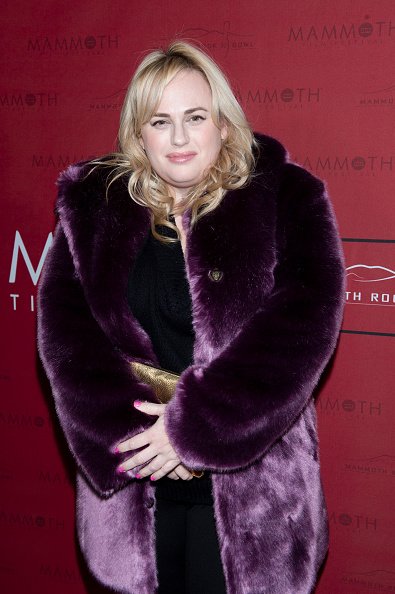 Wilson spent a lot of time on social media lately, encouraging her followers by sharing her Year of Health in 2020, which led her to shed 60 pounds. Wilson joked:
"I'm sure I'll be back posting hot selfies in no time."
The Australian actress later shared a full-body shot of her new look to her Instagram Stories. A winking face accompanied her post, and she remarked in the caption that it was her last one.
Before these posts, Wilson was sunbathing in London in just her birthday suit. She posted a clip where she's seen lounging on the deck of a boat, showing a small amount of her incredible figure.
According to the actress, she still has a problem with emotional eating.
Wilson opted for a classic brown smokey eye, a light pink lip gloss, luxurious lashes, and a fluffy white towel to conceal her body as she shielded herself from the sun with large cat-eye sunglasses.
Unsurprisingly, her Instagram followers loved the new update. After being healthy and losing 60 pounds, Wilson is now feeling a lot better. Recent days have seen many sexy outfits worn by the actress.
Wilson recently made an appearance on "Good Morning America," where the "Pitch Perfect" star spoke about her weight loss journey and the challenges she still encounters.
It is now her challenge to maintain her weight loss. It has never been an easy thing for Wilson because she has lost weight here and there, but she said she has never managed to keep it off. 
Last year, Wilson, whose most famous role is that of Toula on the hit comedy series "Pizza," said she overhauled her entire lifestyle and placed a high value on health for the first time in her life.
According to the actress, she still has a problem with emotional eating, noting that all the Easter eggs everywhere right now have her feeling like she's being driven crazy.