'Sister Wives' Stars Kody and Meri Brown's Relationship through the Years
Kody and Meri Brown aren't afraid to admit that there's no perfect relationship. They have gotten through more than one serious rocky patch in over two decades of marriage.
After Kody Brown married Meri in April 1990, he introduced three more wives — Janelle, Christine, and Robyn — to the family. In October 2010, their unique personal life was made into a TLC reality series.
In a 2011 blog post, Kody explained that they chose to live in a plural family because they believed it is within the will of God for them to do so. The family comes first to them, he added.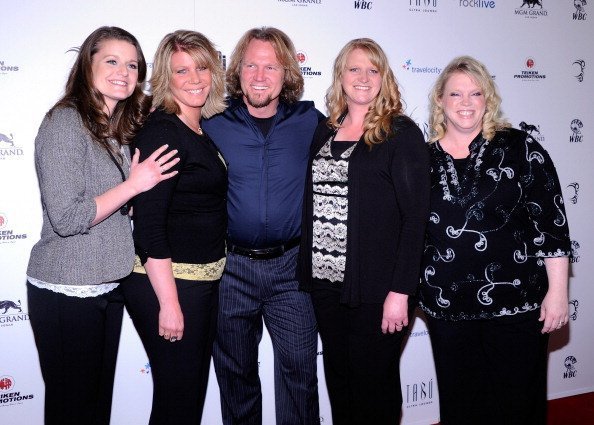 CROWDS OF CONTROVERSY
Having been investigated for possible prosecution, the Browns sued the state of Utah two years later because of its criminal polygamy laws. In 2016, the United States Court of Appeals dismissed the case.
Yet, the show's concept of a plural family has caused plenty of controversy from its viewers. Meanwhile, in September 2014, Kody's family took on a new dimension when he divorced Meri.
After three months, Kody legally married Robyn to adopt her children from her previous marriage. Despite their wish to stay spiritually married, Meri and Kody found it hard to continue after their divorce.
In an April 2021 episode of "Sister Wives," Meri and Kody have spent some quality time together.
MORE CRYPTIC QUOTES
Meri was tweeting more often about her private matters, offering cryptic quotes. Interestingly, she even alluded to a confrontation between them, which Kody confirmed by retweeting.
According to an episode of "Sister Wives" from February 2021, the pair's relationship does not seem to be where it should be despite going to therapy. Kody called their relationship "distant and amicable."
OVER AND DEAD
Flashing back to a therapy session two months earlier, Meri told the doctor that the relationship she has with Kody has broken down. In her opinion, their relationship is over and dead.
While he admitted that he could be tough about the matter, he isn't in the mood for doing that. He talked about how his marriage with Meri led to her using her own emotions to burden him.
In an April 2021 episode of "Sister Wives," Meri and Kody have spent some quality time together. During the episode, the pair discussed how their marriage still seems to be on shaky ground.
In the car, Meri told the cameras they would be celebrating their "non-anniversary" because they weren't a couple but rather a family. She then revealed that they hadn't gotten together in a year.