'Euphoria' Star Zendaya Shows Slender Legs in a Suit Dress & Glittering Shoes — See Her Look
"Euphoria" star Zendaya dazzled millions of fans and followers on Instagram. The acclaimed actress posed in a stunning green outfit with a touch of glitter. 
Zendaya, who starred in "Euphoria," has taken Instagram by storm after posting a glamorous dress on the platform that only the rising entertainer could pull off. 
The 24-year-old actress is known for her impeccable sense of style and fashion. Aside from showing her sophisticated side, she also displayed her God-given assets - her slender legs.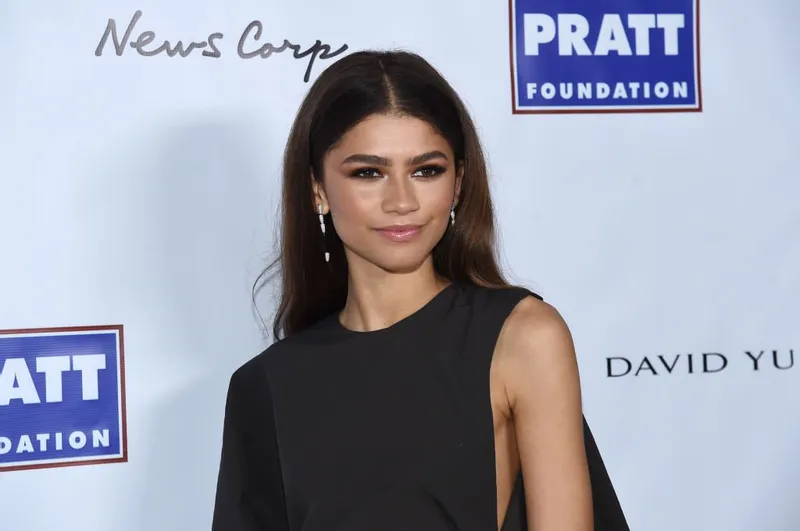 GLAMOROUS IN GREEN
Zendaya stood against the blue wall while wearing a green suit dress. She completed her look with a glittery pair of heels. She captioned her post:
"I guess I'll put it here too."
Fans raved about the sparkly heels, which highlighted the young Hollywood star's slender and flawless lower limbs. Zendaya's picture generated more than six million likes on Instagram. 
Fans flocked to the comment section to say Zendaya looked gorgeous in her stylish outfit. Many followers dropped emojis of red and green hearts, along with fire images.
Zendaya appears to love the color green. She has been spotted wearing different shades of green dresses at various red carpet events.
Before Zendaya, Kath Soucie voiced Lola Bunny in the 1996 version of the movie.
FASHIONABLE YET STILL CRITICIZED
Aside from Zendaya's cool green outfits, the "The Greatest Showman" star also looked fierce in pink shades in a Valentino ensemble while flaunting her leg-length braids.
Before showing her gorgeous braids, Zendaya walked the 2015 Oscars in long dreadlocks. However, her style was skewered by "Fashion Police" star Giuliana Rancic.
The renowned TV host infamously described the actress's hair as smelling like "patchouli oil." Zendaya took offense to the comment and found it disrespectful. 
VOICING AN ICONIC CHARACTER
Although criticized, the "Malcolm & Marie" star has continued to succeed in the entertainment industry. Zendaya will voice Lola Bunny in the animated film "Space Jam: A New Legacy."
Before Zendaya, Kath Soucie voiced Lola Bunny in the 1996 version of the movie. Actress Kirsten Wigg also voiced the iconic character in "The Looney Tunes Show."
Zendaya is one of the most stylish Black actresses in the industry. Tracee Ellis Ross, who plays the lead in the series "Black-ish," tops the list as well. 
Ross, the daughter of singer Diana Ross, made her social media fans laugh by sharing a video of herself without pants. Several fans admired her for showing off her enviable legs.