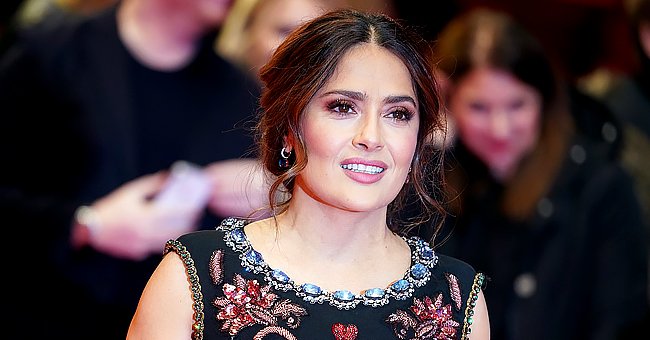 Getty Images
Salma Hayek's Owl Completely Upstages Her as They Pose for a Magazine Shoot
Salma Hayek's pet owl Kering has become quite a trend. The acclaimed actress joked that she'd been upstaged by the bird in a recent photo and video she shared.
On April 1, Salma Hayek took to Instagram to share with her millions of followers an adorable picture and footage of herself with Kering, named after her husband's company.
The post also informed Hayek's fans that PEOPLE selected her for this year's "Most Beautiful" list. Moreover, she revealed that Kering was a Valentine's Day gift to her husband.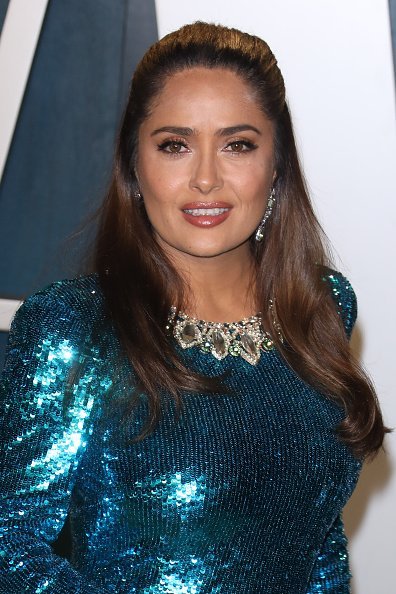 Salma Hayek at Wallis Annenberg Center for the Performing Arts on February 09, 2020 in Beverly Hills, California. | Photo: Getty Images
The 54-year-old star, who is exceptionally good at posting snaps of her pets on her social media pages, looked stunning in a pink-and-white floral blouse. "I love owls," she said in the video.
Hayek captioned the post: "So excited to be part of @PEOPLE most beautiful issue with my #owl Kering who completely upstaged me The issue hits newsstands tomorrow!!!! [sic]"
More than 199,000 likes have been provided thus far for the new update. There was also an outpouring of admiration over the "Frida" actress in the comments section of the post.
In February 2019, Kering debuted on Hayek's Instagram.
In February, Hayek appeared in an episode of "The Late Show With Stephen Colbert," where she revealed not only that Kering sleeps with her at night but that she also enjoys expensive wines.
In her interview with Colbert, Hayek stated that she is a big animal lover. As a matter of fact, she said she has a lot of them. In London, the actress said she has two dogs and an owl.
Having a pet owl was Hayek's way of fulfilling a deep desire, which she enjoyed dreaming about and was obsessed with. According to the actress, she did not realize owls were in all kinds of places.
Hayek also shared an interesting fact that owls don't drink liquids. Yet Kering does enjoy expensive wines. Despite this, Hayek affirmed she's not going to give away the goods to her pet.
In February 2019, Kering debuted on Hayek's Instagram. The adorable bird's colors were mottled gray at the time, and the fluffier feathers suggested she was still young.
A young Kering squawked when the actress swooped down for a kiss on her head. Large owls live longer than small owls, but owls in captivity live more than 25 years, regardless of their size.
Please fill in your e-mail so we can share with you our top stories!