Keyshia Cole's Son Tobias Looks Adorable Sporting a Tracksuit with His Hair in a Bun (Photo)
Keyshia Cole and Niko Khale's son, Tobias, has charmed his fans in another cute photo on Instagram, where he sported a tracksuit while out on a sunny day.
Tobias, the son of Keyshia Cole and Niko Khale, has won many hearts with his cute style and infectious charm, as seen in a recent picture uploaded on his Instagram feed.
The little boy wore a grey tracksuit with red checkered details on his pockets and on his sleeves. He paired his overall sporty outfit with white sneakers tied in red shoestrings.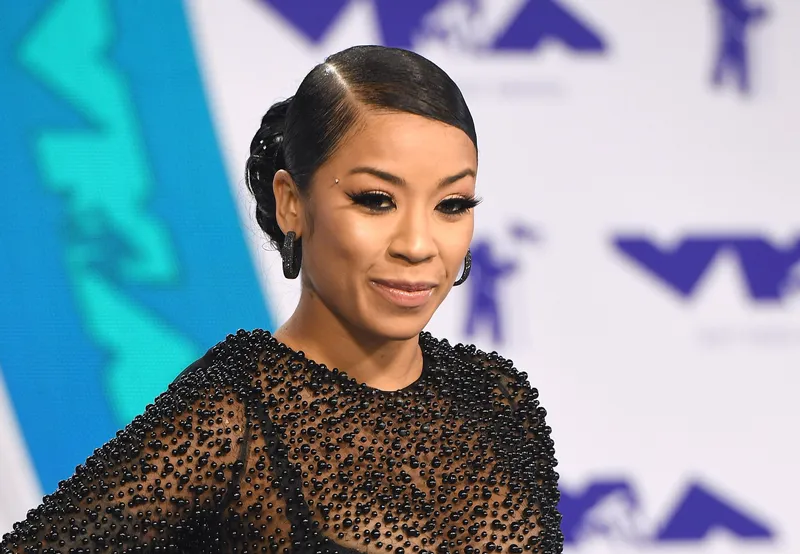 Tobias gazed with wonder on the side. The stylish toddler also wore a printed lanyard with a yellow pacifier attached to his sweatshirt. The post read:
"I love joining my brother on his workouts💪🏽."
The charming boy, who turned one last year, had not only shown his cute outfit. Tobias showed off his styled in a bun, which made his fans admire his look.
Many fans adored Cole and Khale's child as they found the boy's picture endearing. Some followers expressed their admiration for Tobias by filling the comment section with heart emojis. 
Tobias is Cole and Khale's first child together, who they welcomed in August 2019. The 39-year-old singer already has an 11-year-old son, Daniel Gibson Jr., with her ex-husband Daniel Gibson.
After releasing the song, Cole contemplated early retirement from the music industry in March.
Despite the fact that Cole and Khale have consistently showered Tobias with love, they seem to have grown apart. The 24-year-old hip-hop star and Cole reportedly called off their relationship. 
No official announcement has been made about the state of their relationship. However, both have removed one another from their social media accounts and have stopped following each other.
Last February, amid the rumored breakup, Cole released an emotional song, "I Don't Want To Be In Love." The song was released after her Verzus battle with fellow R&B singer Ashanti. 
After releasing the song, Cole contemplated early retirement from the music industry in March. Fans thought it was still too early for her to quit the music industry, so they urged her to reconsider.
Cole has remained professional in her career despite the recent turn of events in her life. In terms of personal life, she shares wonderful parenthood with Khale.
In February, Khale shared a picture on Instagram showing him bonding with Tobias during a special mealtime at home. Many fans admired the rapper's fathering skills.