Eddie Murphy & Youngest Daughter Izzy Blow Out Candles on His Birthday Cake as He Turns 60
Eddie Murphy and his youngest daughter Izzy Oona Murphy are surely family goals. See how they blow out candles on the actor's birthday cake as he turned 60.
Eddie Murphy's talent is impeccable; the actor and comedian who has captivated many movie lovers with his impressive role interpretations is also a sweet father.
He has ten children from five different women. Despite their numbers and the differences in birth moms, Eddie makes himself ever-present in the lives of his kids.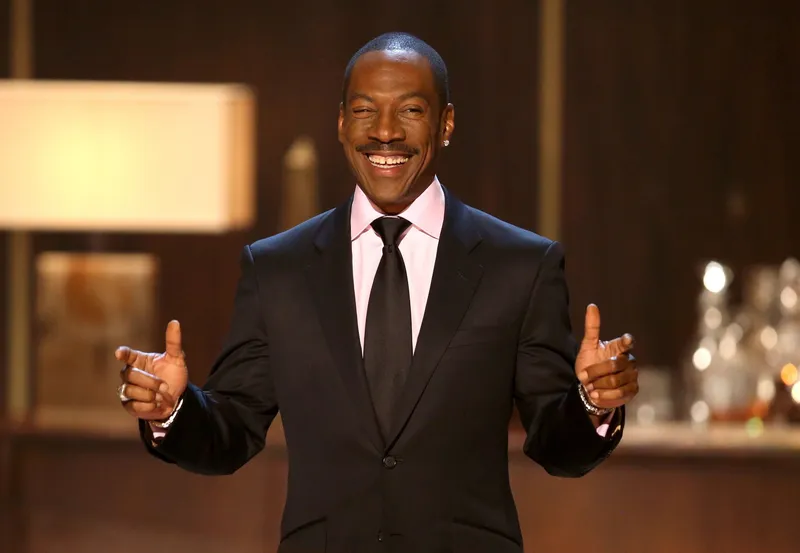 Less than 24 hours ago, the Hollywood star clocked 60, and what better way to enjoy the big day than to spend it with his family! He shared a few minutes in the company of his youngest daughter Izzy Oona during the make-a-wish-candle-blowout.
Images from his first son Eric showcased Izzy being carried by the actor, seated behind an adorable birthday cake that was heavily lit with candles. The celebrant was visibly happy, wearing a warm smile across his face.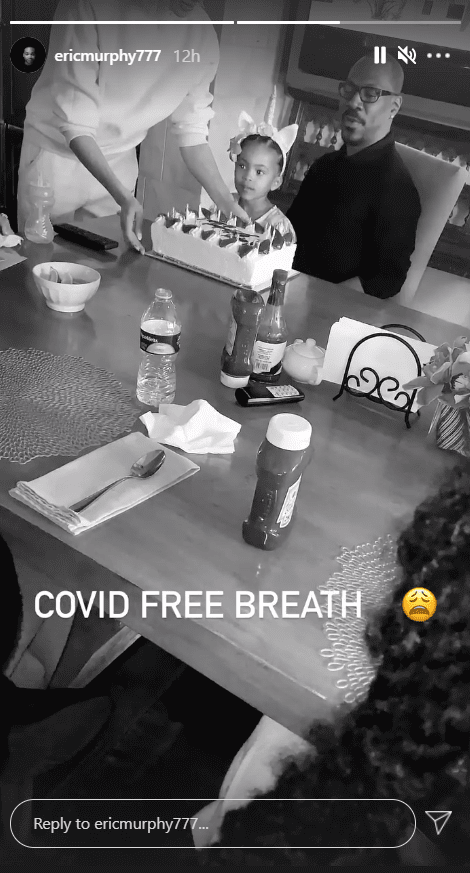 Eddie was dressed in a black button-down shirt. The younger Murphy also smiled brightly and had her hair adorned with a cute unicorn-themed hair accessory.
A few years ago, the Murphys posed with heart-melting smiles during a family Christmas gathering.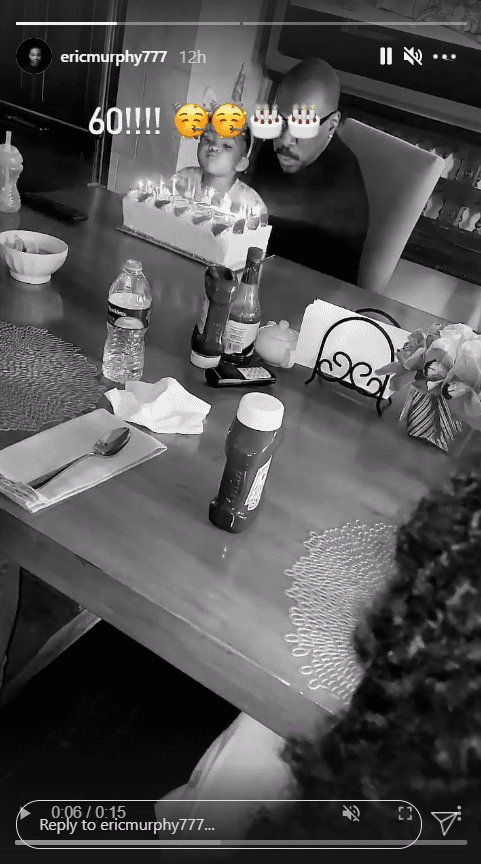 One of the snaps featured father and child concentrating on taking out the candle lights as they simultaneously blew it out by maintaining a close distance to the cake on the table.  The figure "60!!!!" was boldly written on the black and white images, alongside partying and cake emojis. 
Shayne Audra, one of Eddie's daughters, flaunted the menu for the birthday celebration. Her posts also displayed the black and silver balloons used to decorate the venue.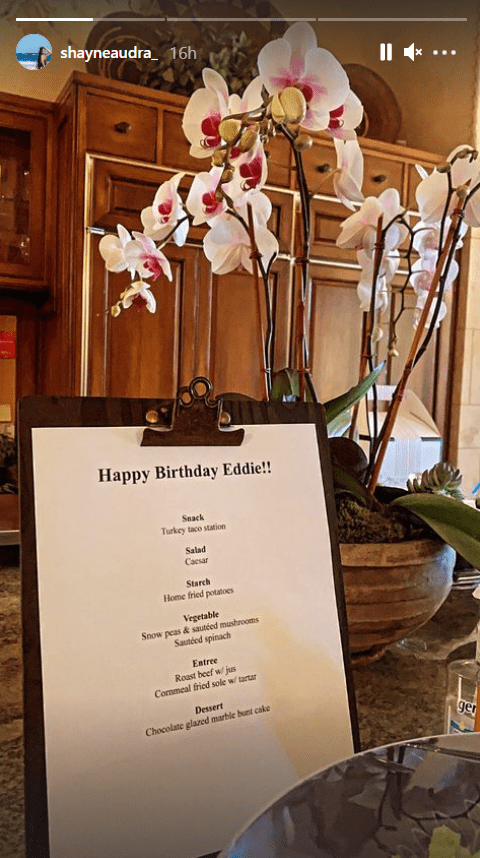 Carly Olivia, the actor's daughter-in-law, shared a snap of her daughter Evie and the celebrant posing for a sweet shot. She captioned it:
"HAPPY BIRTHDAY PAPA! WE LOVE YOU."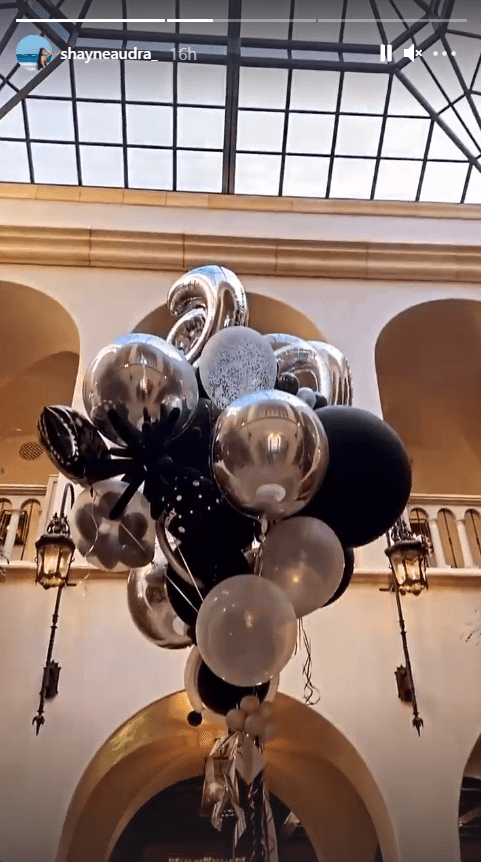 Undoubtedly, the 60-year-old is genuinely loved by his clan. A few months after Izzy's birth, Eddie's oldest daughter Bria spent some bonding time with the toddler and later shared the adorable moment online.
Photos online prove that the father of ten loves being around his large family. A few years ago, the Murphys posed with heart-melting smiles during a family Christmas gathering.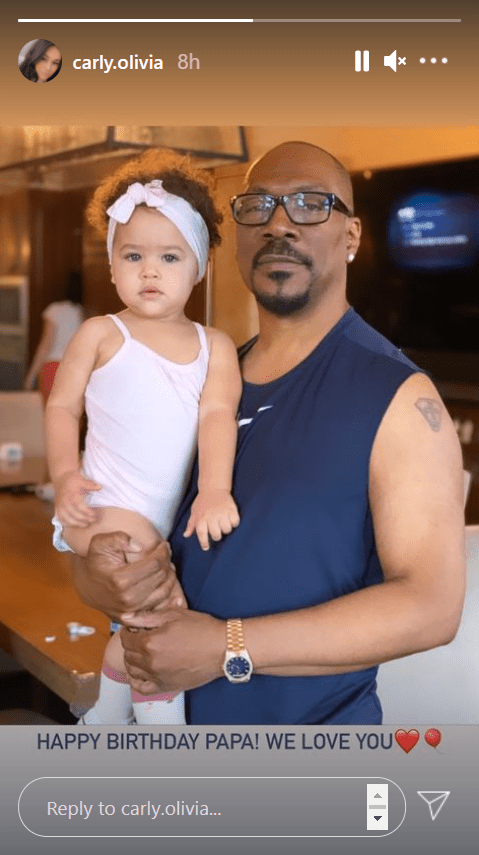 The photo showed the "Coming To America" actor in the midst of his grown children, his current fiance Paige Butcher and their kids Izzy Oona and Max.