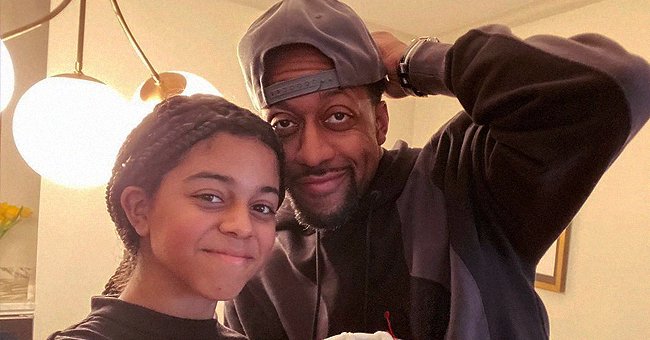 instagram.com/jaleelwhite
Jaleel White & His Teen Daughter Samaya Have Fun on Easter Jumping into a Pool in Cool Snaps
Jaleel White, 44, and his look-alike teen daughter Samaya have the time of their lives jumping and playing in a pool as they celebrate Easter.
It is the Easter season, a time when many celebrate the unwavering love of Jesus Christ who gave up his life. Like the Christmas festivities, this period is packed with a short holiday and loaded fun involving loved ones sharing time.
Jaleel White of "Family Matters" and his adorable teen daughter bonded following the Easter celebration. While attending to his family matter, the actor gave his Instagram fans a sneak peek of how the entire event went down.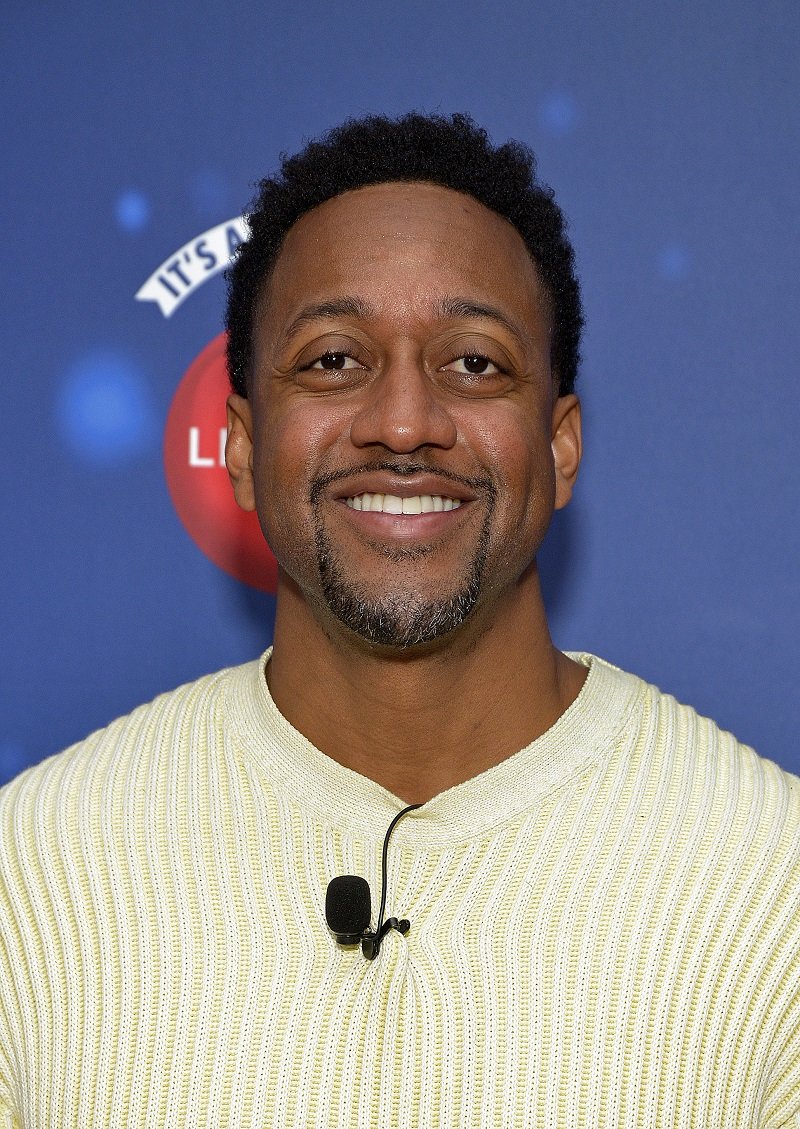 Jaleel White on November 09, 2019 in Glendale, California | Photo: Getty Images
The father-of-one shared a series of snaps showcasing father and child playing catch in a pool with a golf-like ball. Slide number one detailed White in summer shorts, flying in the air with the ball in his mouth as he aimed at landing into the pool.
Subsequent photos narrowed down to his child Samaya sporting a two-piece swimwear. In one picture, she was in a levitation mood above the pool, with her hands extended to grab the incoming ball.
The last slide showed White's mini-me in the water looking proud with her eyes closed, lips parted in a smile, and catch at hand.
They later settled and have since joined forces to co-parent their only child in love and affection.
The pair were visibly in on the fun, and fans could see that they enjoyed playing catch in an indoor pool with barricaded green flowers on the side and inanimate ducks around the surroundings. His caption read:
"Dad? FETCH! ???‍♂️ #effortisgenetic #shealwaysmakesthecatch #me #notsomuchanymore #damnit #happyeaster #girldad."
Lovers of the "Family Matters" alum know that both father and daughter are inseparable. White has affirmed his love for his only child more than once.
They often have lovable hangouts, twin in similar outfits, attend tours, goof around, and waste no time in flaunting their resemblances that are often hard to miss on camera.
On the other hand, White and his daughter's mother, Bridget Hardy, could not make their relationship work for the longest time. The former couple was always at loggerheads and Hardy alleged that the actor was emotionally, and physically abusive.
They later settled their differences and have since joined forces to co-parent their only child in love and affection, with each putting in the effort to spend quality time with Samaya.
This is something that means a lot to White, apart from his growing impact in the entertainment industry which makes him significantly proud of establishing a legacy.
Please fill in your e-mail so we can share with you our top stories!