'Big Little Lies' Star Nicole Kidman Stuns in a Floral Embroidered Giorgio Armani Dress
Nicole Kidman looked captivating in a series of stunning pictures she shared on her Instagram page as she posed in her backyard for the SAG awards.
Over the years, Nicole Kidman has gained a reputation for her onscreen prowess, which has seen her star in a series of blockbuster films, and apart from her talents, she is also a fashion icon.
It came as no surprise when the actress shared a lovely backyard picture of her in a stunning sheer dress for Screen Actors Guild Awards. For this year's awards, celebrities posed for the camera from their homes, and Kidman looked breathtaking.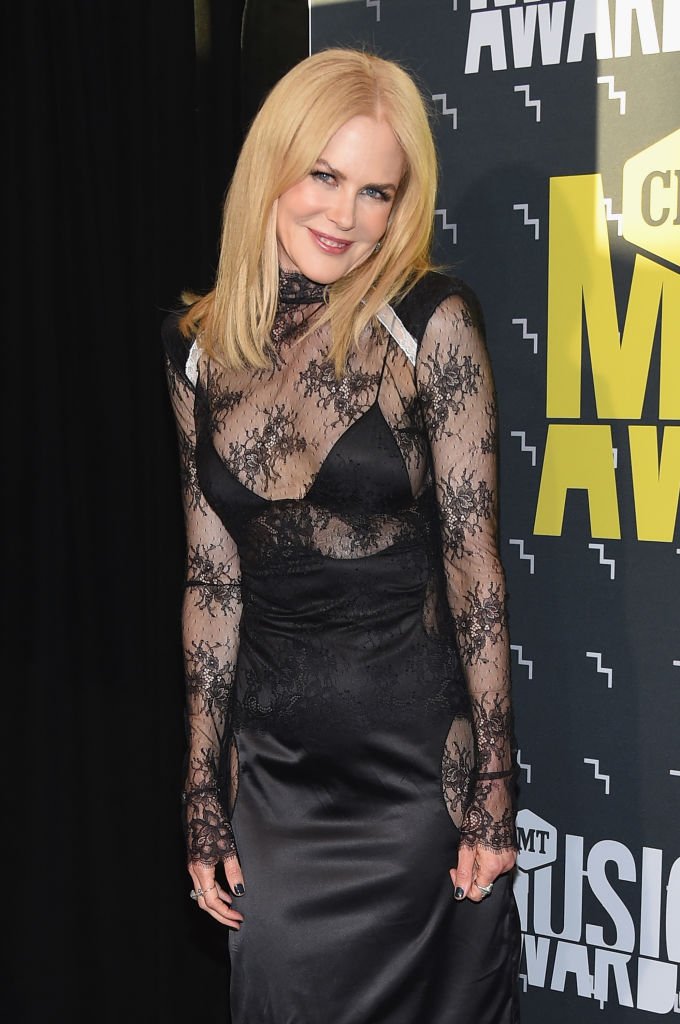 The 53-year-old was nominated in the Best Female Actor in a Mini-series category for her role in HBO's thriller "The Undoing," and she chose to appear in a Giorgio Armani gown from the comfort of her backyard.
Kidman shared a series of stunning photos on her Instagram, where she flaunted her charming looks to the delight of her millions of fans. Kidman who took home the Best Female Actor Award for "Big Little Lies" in 2018 knows how to thrill her fans. She captioned the photo:
"Thank you to all of my fellow actors for this so appreciated acknowledgment, and thank you, @GiorgioArmani, for the dress. "
Kidman's semi-sheer gown features a crew neck with long sleeves and a subtle waistline. It also had a floral type of beading throughout. For her hair, she styled it in a simple fishtail braid.
Her fans loved the look and took to the comment section to applaud the movie star for always looking elegant. Some fans adored the actress and noted that she looked ageless.
Kidman undoubtedly will be proud to see her son follow his dreams. 
Recently, the 53-year-old was spotted alongside her "Big Little Lies" co-stars, Laura Dern and Reese Witherspoon, which led fans to ask for a third season of the hit show.
The show producers noted that a third season of the show is currently not in view but has not been ruled out. The cast has said that a third season would be a fun project.
Various stars were honored during Sunday's Screen Actors Guild Awards. For the first time, actors of color took over all four individual film categories, including the late Chadwick Boseman.
Sunday night also featured the first Asian winner of an individual SAG acting award for a movie after Yuh-Jung Youn earned an award supporting actress for "Minari."
For Kidman, her adopted son Connor Cruise whom she shares with star actor Tom Cruise recently revealed that he had chosen another career path which he is passionate about.
The 26-year-old and his friend reportedly started a food account on Instagram, and his friends have praised his skills as top-notch. Kidman undoubtedly will be proud to see her son follow his dreams.