Nick Cannon's Daughter Powerful Melts Hearts Posing in a Tulle Skirt & Floral Bodysuit (Photos)
Brittany Bell shared pictures of her and Nick Cannon's daughter, Powerful Queen Cannon, showing as the adorable baby smiled, melting many fans' hearts. 
If there is an award for the baby with the most heartwarming smile, it would surely go to Nick Cannon and Brittany Bell's adorable daughter, Powerful Queen Cannon. 
Last Friday, Bell took to her Instagram page to share four pictures of the adorable Powerful looking excited in all her poses. The cute baby was clad in a floral onesie with a pink bow and ribbon waist belt in the photos. She also wore a pink bow headband.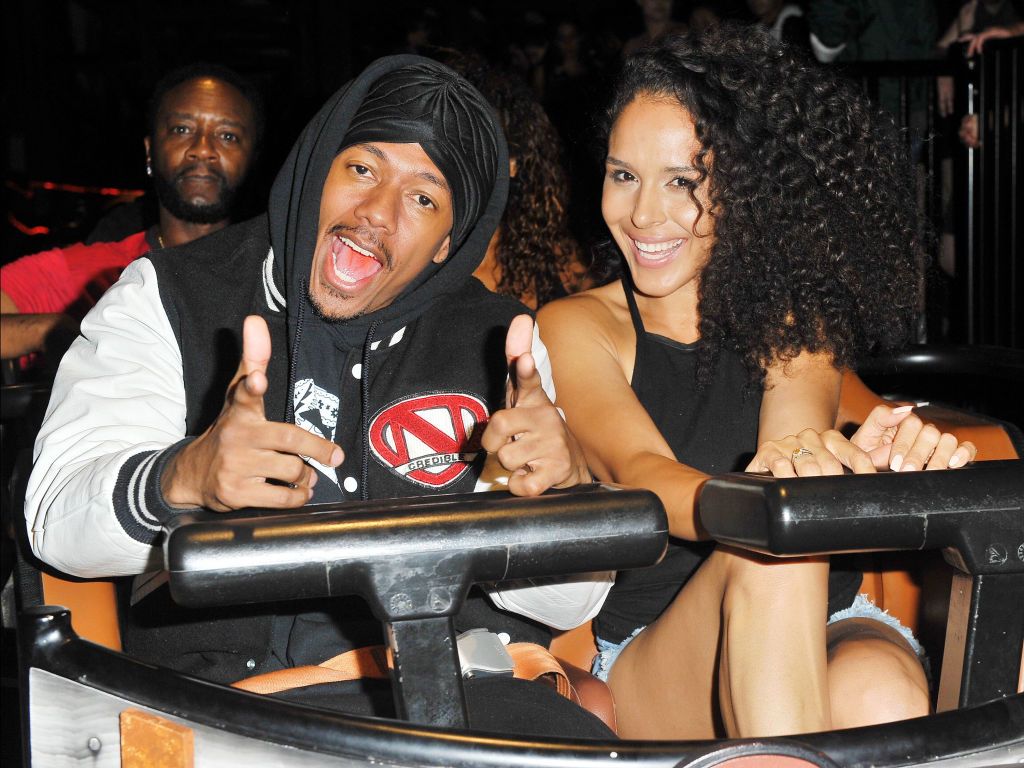 The first snapshot showed Powerful smiling as she stared at something in the background. She had both her hands in her mouth as she posed. A blue-and-white stuffed rabbit also posed behind her. 
The cute baby maintained her gorgeous smile while distracted by something or someone in the background of the second photo. She stared with her big, beautiful eyes. The adorable baby continued smiling in the last two snaps and her mom duly captioned the post: 
"I have no words. Just smiles and adoration. ? ? #powerfulQueen #powerfulqueencannon #beautifulbabygirl."
There were multiple comments and likes to Bell's post, which was expected, as her daughter's smiles melted more hearts than one. While some fans commented with emojis, others complimented the adorable baby. 
One fan wrote that Powerful is growing up super fast, while actor Michael Yo's wife, Claire Elise Yo, noted that the cute baby looks just like Bell. 
Some of them found the name hilarious and took turns poking fun at it on social media.
Bell and Cannon welcomed Powerful last December. The mom-of-two took to her Instagram page on Christmas Day to announce her newborn daughter's arrival. 
She shared a holiday-themed slideshow of family pictures, including one that showed Cannon cradling his newborn daughter. In the post's caption, she wrote: 
"The best gift ever ♥️ we have been surprised with... A GIRL!!!!! ?Powerful Queen Cannon? came this week perfect timing for Christmas."
Bell appreciated Cannon for being her rock during Powerful's birth, which was through natural water birth. She also thanked God and wished her fans a Merry Christmas. 
Powerful is Cannon and Bell's second child together. They also share a son, Golden, who was born in February 2017. After Cannon announced his son's name, many fans reacted to it. 
Some of them found the name hilarious and took turns poking fun at it on social media. Others wondered what the name meant, while others believed "The Masked Singer" host had a good reason to name his son that way. 
Besides Powerful and Golden, Cannon also has twin kids, daughter Monroe, 9, and son Moroccan Scott, 9, whom he shares with his ex-wife, Mariah Carey, rounding off his total number of children to four.