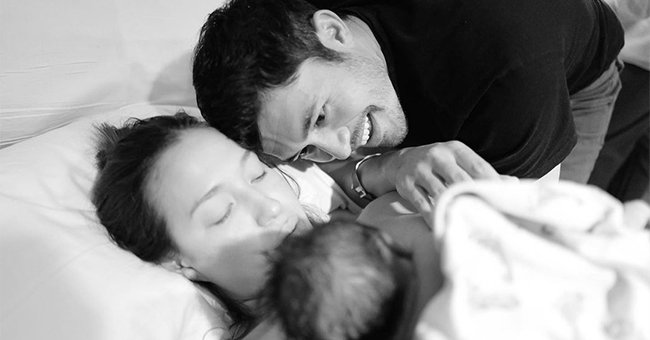 Instagram/henrygolding
'Crazy Rich Asian' Star Henry Goulding Is Now a Dad after Welcoming 1st Child with Wife Liv Lo
Henry Golding took to social media to share the latest milestone that he has reached, namely fatherhood, as he praised his wife for her strength in carrying and delivering their baby.
The "Crazy Rich Asians" star Henry Golding is carrying the new title of dad as he became a father on March 31. He shares the new little bundle of joy with his wife, Liv Lo.
The 34-year-old actor shared the sweetest black and white snap of the family of three showing the new mother cradling the baby and Golding leaning in to look at their child lovingly.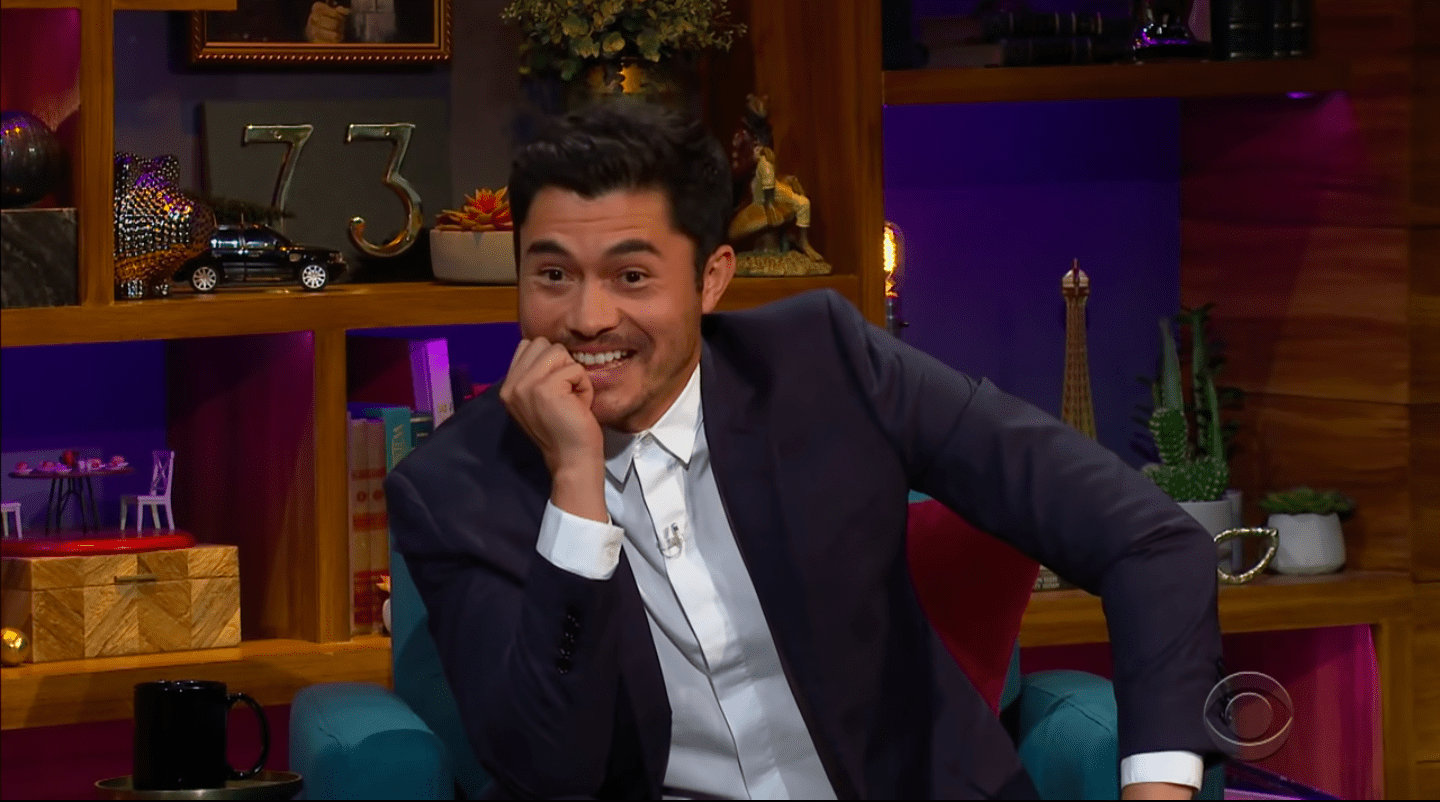 Screenshot of video of Henry Golding's interview with James Corden from November 7, 2020. | Source: YouTube/ The Late Late Show with James Corden
NEWEST ADDITION
Golding and his wife are yet to share the details surrounding their newest addition as they didn't share the newborn's name or gender. The new parents abounding love for their little one is, however, very evident as Golding shared:
"This woman right here. Beyond anything I could have ever imagined. Your strength brought us our greatest joy. Thank you, I love you ♥️."
The new mom also posted some snaps from the delivery room, with one photo showing the baby clasping onto Lo's finger. Lo wrote in the caption that she was preparing for some long nights feeding the baby.
NOVEMBER ANNOUNCEMENT
Golding and Lo announced that their firstborn was on his/her way last year November. Golding took to Instagram to share a precious photo of the couple standing on a bridge with Lo's baby bump showing.
Golding will be balancing his time between work and his bigger family as he is still required on the set of his latest project.
The 35-year-old fitness star also shared the exciting news on her social media pages, letting fans know that their family of two was gaining an extra special member in 2021. Both of the new parents couldn't contain their joy.
COOL DAD
Golding opened up about the upcoming challenge of parenthood that awaited him while Lo was still expecting, saying that he was aware that being a father was not as straightforward as it sometimes seems. He elaborated:
"I think I'm sure your kids go through phases of you being that greatest hero, to the most embarrassing human in their eyes. So I look forward to living out all of those."
The 34-year-old actor is clearly willing to navigate through the joyous and difficult moments of parenthood. Being present for his child is one of his greatest goals in this new season.
NEW PROJECTS
Golding will be balancing his time between work and his bigger family as he is still required on the set of his latest project, "Snake Eyes". The 34-year-old is the lead in the G.I. Joe spin-off.
The expected blockbuster is the biggest film Golding has taken on yet with his other acting gigs like "Crazy Rich Asians" and "Last Christmas" spelling on success for this next step in his career.
Filming "Snake Eyes" during the COVID-19 pandemic presented its own set of challenges that led to multiple delays in shooting the action movie. Still, with perseverance and determination, they managed to make the movie.
Golding returned to the set of the movie earlier this year with a ton of optimism showing his willingness to return to work after the long period of being at home to quarantine.
Please fill in your e-mail so we can share with you our top stories!