ET Online: Liam Neeson Reveals He Will Soon Retire from Action Movies
The actor has made successful action films that have earned him a reputation as a tough man. However, he believes it is time to stop and act on something different.
Liam Neeson, 68, is a Scottish actor who has had a long and fruitful career in film as the lead in action movies. In them, his particular seal is the hero who does justice by his own hand, in his particular style.
Although they are not the only skills that the actor has, because before being recognized for his impressive fight scenes and accurate shots, Neeson played a series of roles that demonstrated his talent.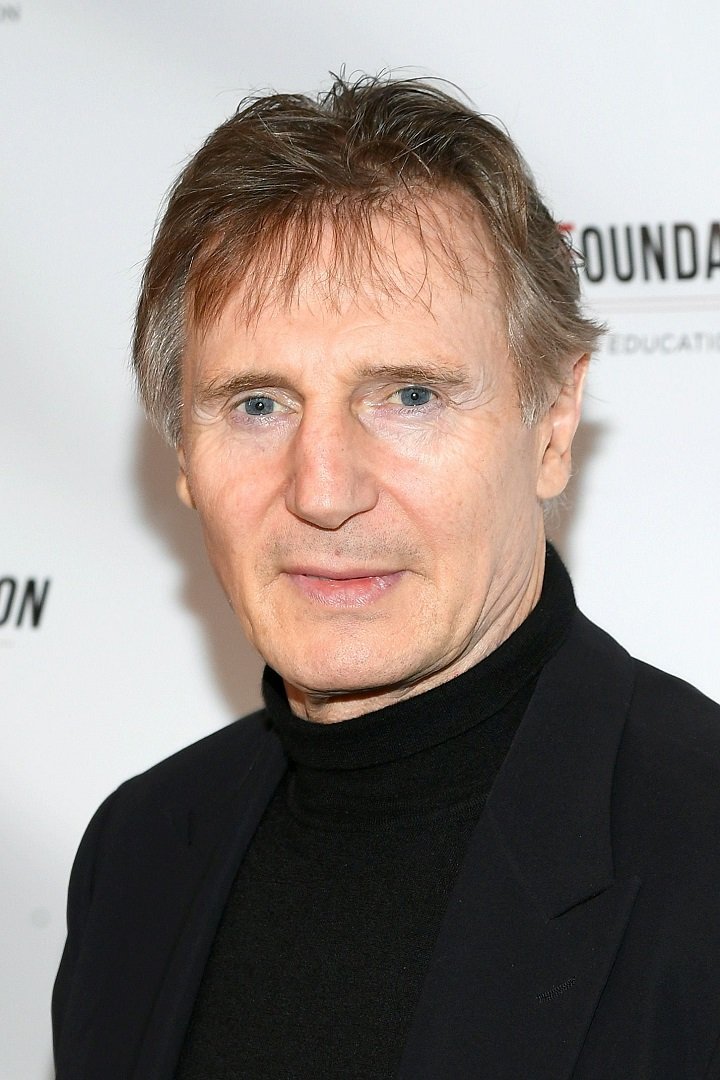 His fame as a tough man who seeks revenge and rescues his loved ones from danger skyrocketed with the movie "Taken" and its two sequels. Despite this surprising success, the actor believes that the time has come to withdraw from that genre.
He said in an interview: "I'm 68 and a half. 69 this year. There's a couple more I'm going to do this year – hopefully, COVID is allowing us – there's a couple in the pipeline and, then I think that will probably be it. Well, unless I'm on a Zimmer frame or something."
Just once I'd like to see Liam Neeson play a regular guy who gets pushed too far, and has to take the law into his own hands. pic.twitter.com/TioOLKQDxe

— Josh Mankiewicz (@JoshMankiewicz) January 14, 2021
FIGHTING WITH YOUNG PEOPLE
During the filming of his last movie in Australia, the actor had a kind of revelation. He was on the scene with a young actor, and in the middle of the fight, Neeson was out of breath while the young man seemed to have made no effort.
When asking his stage partner what his age was and hearing that the young man was only 25 years old, the veteran actor exclaimed that this is his youngest son's age. At that moment, he understood that it would soon be time to play other types of roles.
Liam Neeson announces he'll soon be 'retiring' from action movies ahead of 69th birthdayhttps://t.co/qQdzLGbshW pic.twitter.com/zwPC8sShJ8

— Daily Express (@Daily_Express) January 15, 2021
NO MORE ACTION MOVIES
However, the actor thinks that he will surely miss his action roles when he retires. It has been a lot of fun for him to play characters who fight and beat youngsters half his age.
Now is the time to move on to other characters, like the ones he has played before. His fans are clamoring for him to reenact the God of Thunder and King of Olympus, Zeus, in "Wonder Woman" part 3.
Film review: 'The Marksman' starring Liam Neeson https://t.co/E72v26Y0TI pic.twitter.com/h4Zd7kKNCm

— The Hollywood Reporter (@THR) January 12, 2021
TO BE A GOD AGAIN
When asked if he would like to return to the role of Zeus, as he did in "Clash of the Titans" and the sequel, the actor confessed that to his chagrin. He has not seen the "Wonder Woman" movies.
However, and with a smiling expression, he said that he would call his agent when the interviewer clarified that if he played the role of Zeus, he would be the father of Princess Diana, played by Gal Gadot.
'I love beating up guys half my age' – Liam Neeson says he plans to retire from action films https://t.co/PMiTngXJyr pic.twitter.com/z4shl4Bn5o

— Independent.ie (@Independent_ie) January 15, 2021
OLD ROLES, NEW ROLES
Another role that is on hold is Jedi Master Qui-Gon Jinn, a role that Neeson played in the highly anticipated film "Star Wars Episode I: The Phantom Menace." The actor was interested in returning to his role for the flashbacks of the series developed by Disney +
The actor's last film was recently released with great success, where he plays a retired ex-marine who becomes an isolated farmer. Man must stop an 11-year-old boy from being killed by drug cartel killers.
Liam Neeson says he's 'up for' reprising the role of Qui-Gon Jinn in Disney+'s 'Obi-Wan Kenobi' if asked

(via @Collider | https://t.co/4XtRF7woaO) pic.twitter.com/r6Sve03fUe

— Fandom (@getFANDOM) January 12, 2021
LOVE AND TRAGEDIES
Sadly, off-screen, the actor's life has been touched twice by tragedy. First when his beloved wife and mother of his two children, actress Natasha Richardson, died after a 2009 skiing accident.
After the heartbreaking loss, his nephew, Ronan Sexton, tragically passed away in 2019. This latest loss allowed the actor to speak openly about his wife's passing and how difficult it was for him to process the loss of her.