Gabby Sidibe & Fiancé Brandon Frankel Smile While Chilling in Bed in a Cute Snapchat on Easter
"Precious" actress Gabby Sidibe and her fiancé looked adorable as they posed for a selfie in commemoration of the Easter holiday while taking advantage of the festive bunny ear filters on Instagram.
Like many people across the globe, acclaimed actress Gabourey Sidibe opted to spend the Easter holiday with her loved one, Brandon Frankel, with whom she got engaged in November 2020.
Taking to her Instagram story, the "Precious" actress posted a selfie with her fiancé, which showed them casually chilling in bed along with a light-hearted message dedicated to her followers.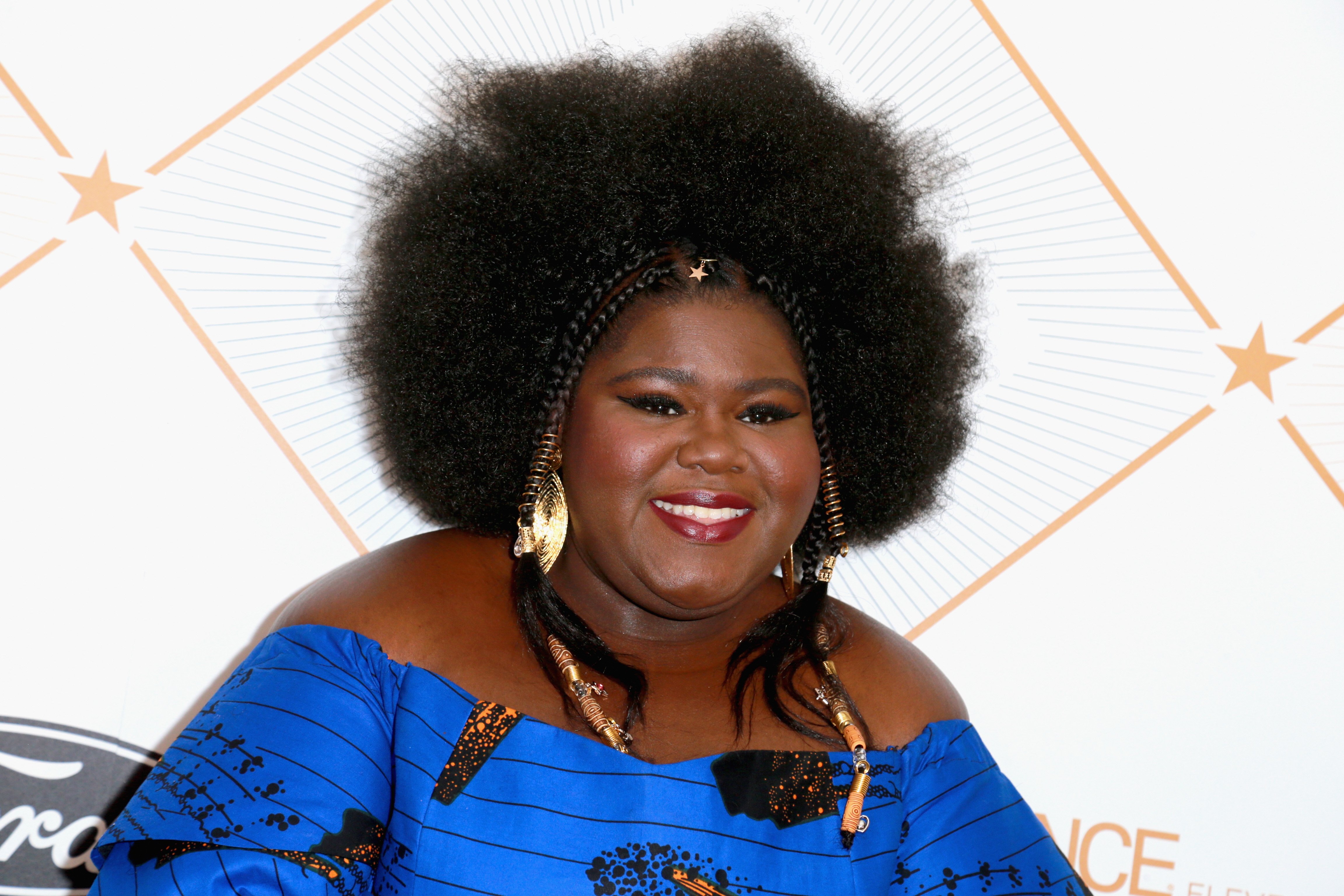 Sidibe and Frankel looked cozy and cheerful while lying on the bed as bunny ear filters adorned their heads in addition to colorful hearts and stars gleaming across their cheeks. 
While Frankel could be seen in a gray T-shirt, Sidibe wore a  blue zip-up sweatshirt and a teal silk bonnet over her head which she referenced in her caption. She wrote:
"Happy Easter! From me, my man and my bonnet."
It's not surprising to find Sidibe and Frankel spending the holidays together yet again since the lovebirds have been all but inseparable over the past few months, as shown on their Instagram pages.
At the close of 2020, Frankel recalled some of the best moments that he's shared with the "Antebellum" actress via Instagram. The most notable being the day she accepted his marriage proposal.
Both Frankel and Sidibe excitedly shared the news of their engagement on Instagram. In Sidibe's post, she referred to her fiancé as her best friend and the sweetest, funniest man she'd ever met.
[Sidibe] promised to stop catering to men's needs and actually start being meaner to them.
With the relationship dating back as far as May 2019, it's evident that Frankel made quite an impression on the "American Horror Story" actress who once believed she was too independent to need a partner.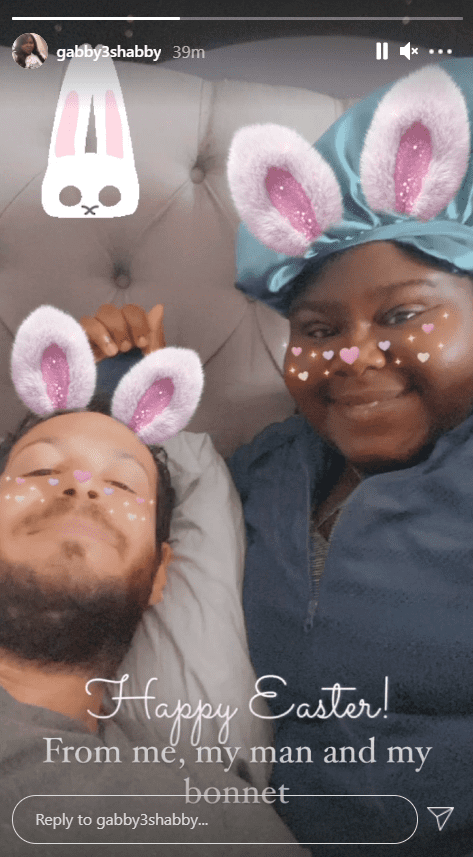 Sidibe admitted that before falling in love with Frankel, she had reached a point of frustration with expectations and limitations placed on women during their interactions with men.
The "Empire" star even promised to stop catering to men's needs and actually start being meaner to them. However, as fate would have it, she met Frankel shortly after making that promise.
Sidibe and Frankel's love story reads like a fairytale, and the 37-year-old actress has not shied away from embracing her relationship publicly with regular romantic Instagram tributes detailing the reasons why she loves Frankel.