The Isley Brothers Singer Ron Isley Has a Much Younger and Gorgeous Wife — Meet Kandy
The Isley Brothers' lead singer Ron Isley is happily married to Kandy, who is way younger than he is. Here's everything to know about the woman who has stolen Ron's heart!
Ron Isley, the lead singer for popular music group The Isley Brothers, might have won the hearts of many during their spotlight days, but now, the 79-year-old enjoys a blissful life with his wife, Kandy Isley.
Born February 24, 1977, Kandy is currently 44 years old, meaning she is 35 years younger than her famous husband. The couple tied the knot in 2005 after dating for about one year.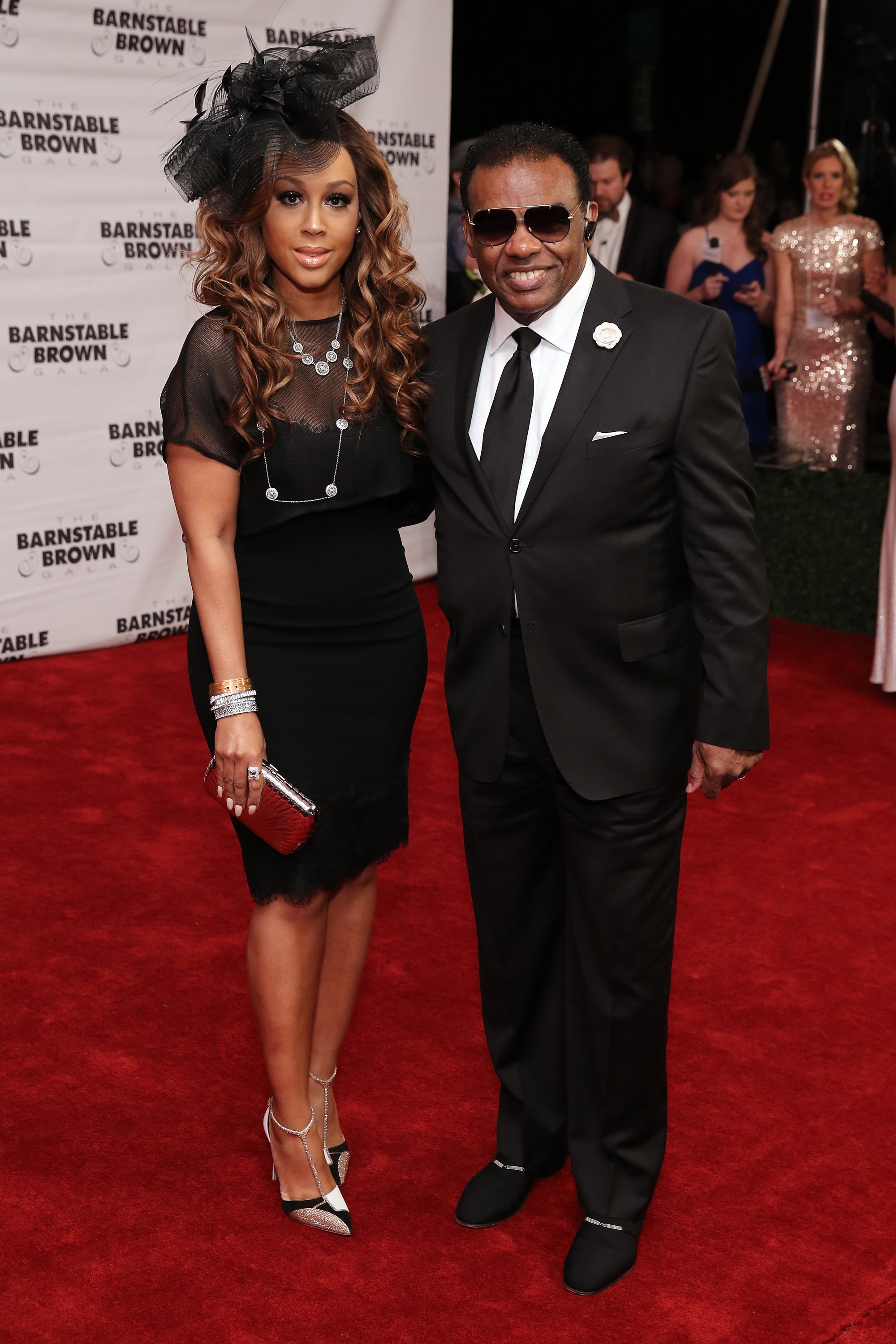 Two years into their marriage, Kandy and Ron welcomed their first and only son together, Ronald Isley Jr., in December 2007. Together, the trio makes a very beautiful family.
Seeing that even at 44, Kandy remains a sight for sore eyes, it comes as no surprise that the mom-of-one enjoys showing off her impeccable style and striking beauty on social media.
Not only that, but Kandy also loves giving fans a glimpse of her loving relationship with Ron via different heartwarming posts. From all indications, the duo is still very much in love even after 16 years together.
Taking to Instagram recently, Kandy shared a lovely snapshot of herself and Ron wearing coordinated black and red outfits. With the two lovingly staring at each other, they struck a pose for the camera.
The famous boy band was recently shot back into the spotlight.
In celebration of Christmas last year, Kandy shared a holiday picture of herself and Ron. Dressed in a stunning red suede dress and matching heels, she leaned in towards her husband, who looked dapper in a green suit.
A few months before then, Kandy shared a lovely photo of herself rocking an eye-catching pink sweatshirt, a matching purse, and white pants. She topped off the look with a wavy blonde hairstyle falling over her shoulders.
In addition to being famous as Ron's wife, Kandy is also a successful singer in her own right. She started her music career in the church choir before teaming up with her sisters Kim and Krystal Johnson to form their music group, The Johnson Sisters.
After Krystal left, the remaining two members forged ahead in their career, eventually working with the likes of Michael Jackson, Christina Aguilera, Aretha Franklin, and The Isley Brothers, whom Kandy still sings backup for to date.
The famous boy band was recently shot back into the spotlight after winning the latest episode of Timbaland and Swizz Beatz's Verzus music battle. 
The musically talented brothers treated fans to a wonderful time, with Ron giving off a swanky energetic vibe that left all the ladies and mamas swooning and ready to risk it all.