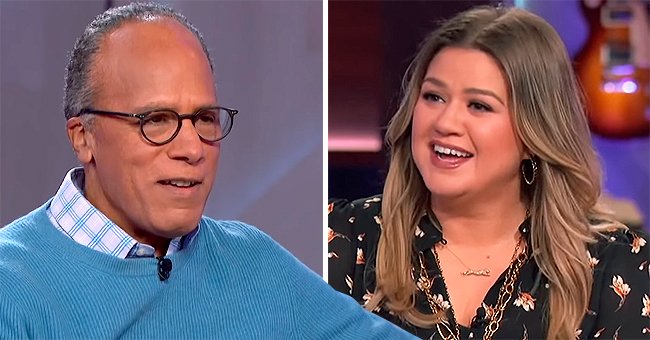 YouTube/The Kelly Clarkson Show
NBC Anchor Lester Holt Shows off Impressive Guitar Playing Skills on 'The Kelly Clarkson Show'
NBC news anchor Lester Holt shared a lesser-known side of himself during his appearance on "The Kelly Clarkson Show," and showed off his incredible guitar skills.
When Lester Holt appeared on "The Kelly Clarkson Show," viewers knew they were in for a big treat. The newsman is no stranger to belting out moments of humor that is sure to leave his audience thrilled.
The 62-year-old seems to excel in almost anything he does. He has excelled as a reporter, and for his family, he is the best anyone could ask for. Recently, Holt also showed that he has musical genes.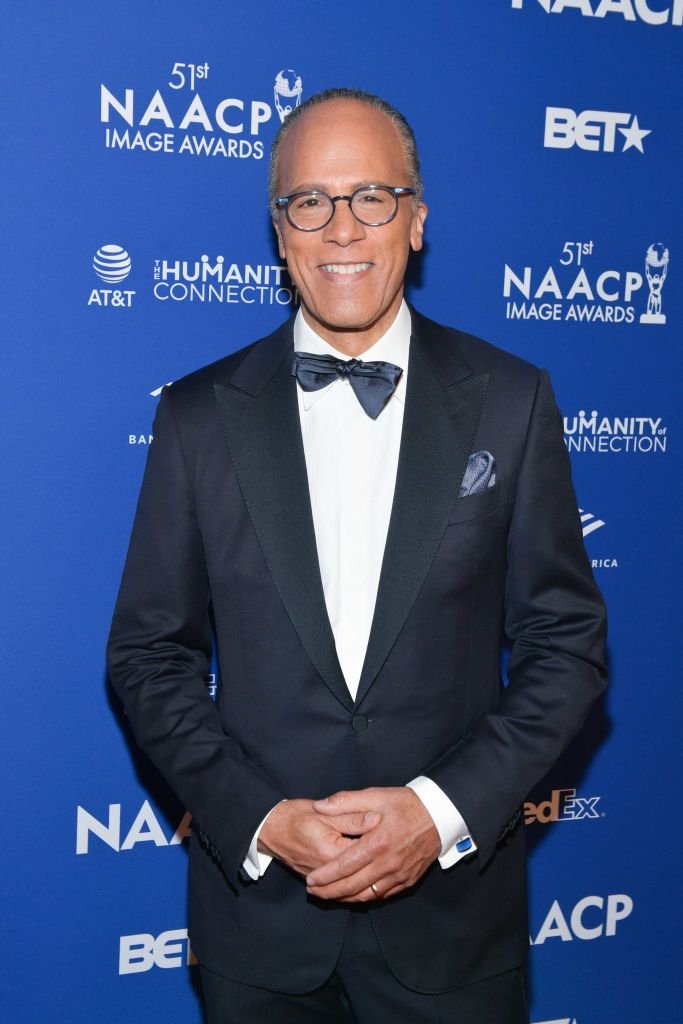 Lester Holt attends the 51st NAACP Image Awards non-televised Awards Dinner on February 21, 2020 | Photo: Getty Images
The veteran news anchor played with Clarkson's band as they went on break. He admitted that he was nervous, but that did not stop him from producing a masterclass.
This would not be the 62-year-old's first time publicly displaying his skills as a guitarist. In 2015, he made an appearance on "The Tonight Show with Jimmy Fallon" and played with The Roots.
The father of two often finds a way to keep his skills in use. Alongside some other NBC employees, Holt is said to belong to a band called Rough Cuts. Before the pandemic, the group was said to have played in a few gigs.
Holt's passion for music, especially playing the guitar, goes way back to his teenage days. Holt reportedly sold newspapers and saved up to buy his first guitar, a knockoff Fender Jazz, for $60 at a pawn shop as a teen.
The 62-year-old has come to love being a grandpa and often shares pictures of him spending time with his grandkids.
Despite his success, Holt still retains his first guitar and keeps it a reminder of how far he has come. More than anything else, the father-of-two wants to remain as simple as he can.
Aside from his glittering career, the NBC star is also a doting dad. The 62-year-old once revealed that his 22-month-old grandson called him "granddude," and it was something he enjoyed.
Holt revealed that he was having a bad day before his daughter-in-law sent him the stunning clip. The cute video was all it took for the newsman to get his groove back and count his blessings.
Holt noted that he had always desired to have his little ones call him sweet names, and the moment was magical for him. The news anchor explained that he always wants to feel young around his grandkids.
The 62-year-old had come to love being a grandpa and often shares pictures of him spending time with his grandkids, Henry and Samuel when they visited him at work.
In his career, Holt has gained a reputation for sticking out for the truth. Recently, he issued a cry where he stated that the media should not be an open platform for misinformation. Holt voiced his concern for the spread of false information and hopes things can be sorted soon.
Please fill in your e-mail so we can share with you our top stories!