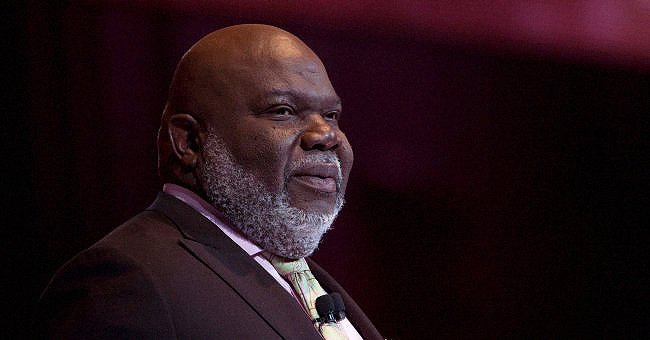 Getty Images
TD Jakes' Daughter Sarah Stuns as She Dons a Long Black Dress That Accentuates Her Slim Waist
Sarah Jakes Roberts, Bishop T.D. Jakes' daughter, is a vision of elegance wearing a long black dress. She shared her mesmerizing look on her Instagram feed.
Sarah Jakes Roberts, the daughter of filmmaker and Bishop Thomas Dexter "T.D." Jakes, looked sleek and stylish at a recent church service. Many fans were impressed by her overall outfit.
The famous book author was a beautiful sight to behold in a picture she posted on Instagram showing herself dressed in a long, black dress which accentuated her slim waist.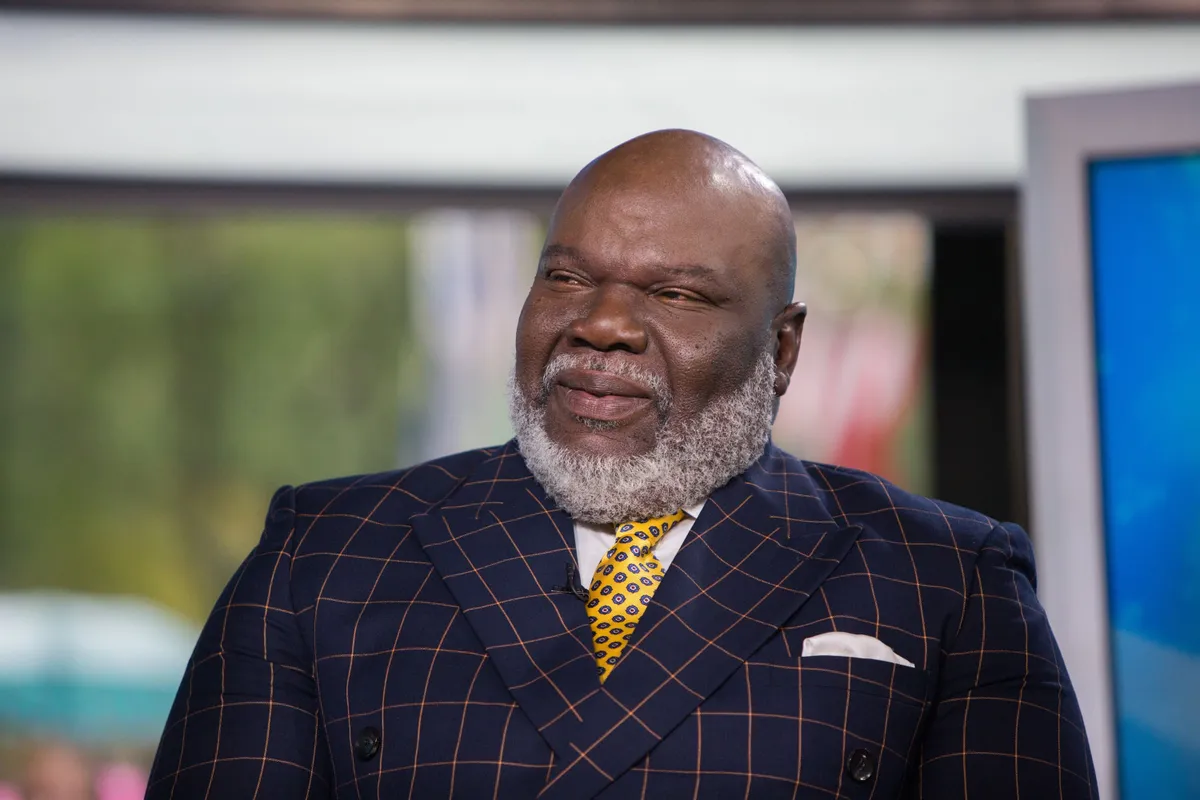 T.D. Jakes sits down for a television interview on October 9, 2017 | Photo: Getty Images
Roberts appeared to be standing behind brown curtains. She posed with her left leg in front and her left hand a little up in the air while the other was resting in her side pocket.
She sported a chic bob haircut with messy waves down to its tips. She didn't have a lot of accessories on her, only a glamourous ring on her finger.
The modelesque pose she gave in the photo emphasized her stylish sleeves' length and the fabric's looseness. She tied a stylish knot around her waist.
Appreciative fans and followers were captivated by Roberts' ensemble in the photo. Others lauded her not just for her fashion sense but also for her kind nature.
According to her post, Roberts' husband, pastor Touré Roberts, allowed her to speak at their two church communities – The Potter's House at One LA and The Potter's House Denver.
Both churches branched off from The Potter's House in Dallas, Texas, which Roberts' father owns. Jakes, a Megachurch pastor, previously negotiated to purchase a massive lot in Atlanta but did not release specific details about it.
With her various speaking engagements, Roberts is an influential and inspirational woman in her own right. But her growing reputation in the religious community did not happen overnight.
The faith leader had her fair share of life struggles which many people can relate to. She battled insecurities, teen pregnancy stigma, toxic relationships, low self-esteem, and depression when she was 23.

A fan expressed her compliment for Sarah Jakes Roberts' beautiful photo. | Photo: instagram.com/sarahjakesroberts
Amid those struggles, Roberts pushed herself to evolve rather than remain stagnant. Later on, she transformed into an empowered woman with a passion for helping other women and people to become the best version of themselves.
Recently, Roberts published a book, "Woman Evolve: Break Up with Your Fears and Revolutionize Your Life." The book teaches individuals how to turn disappointments and past mistakes into valuable tools in becoming a better person.
Roberts is one of the many female public figures who have used their platforms to create change for people, especially women. Like her, Shalini Vadhera shares the same cause through her business, Passport To Beauty.
Vadhera won many accolades, including the Jewel of India and the Mahatma Gandhi Award. In an exclusive interview, she spoke about why she decided to empower women through beauty.
Please fill in your e-mail so we can share with you our top stories!