Allison Janney on How It Feels to Rock Her Natural Gray Hair
Allison Janney is sporting a new hairdo, and it is all-natural and very short. She revealed how she feels about the new look during an interview this week. 
During a recent interview with Drew Barrymore on her talk show, "The Drew Barrymore Show," Allison Janney showed off a new look and admitted she loves rocking her natural hair. 
The iconic actress, who usually transforms for her different acting roles, wore her hair in its natural grey shade. Her hair was cut in a short pixie hairstyle without any hair extensions.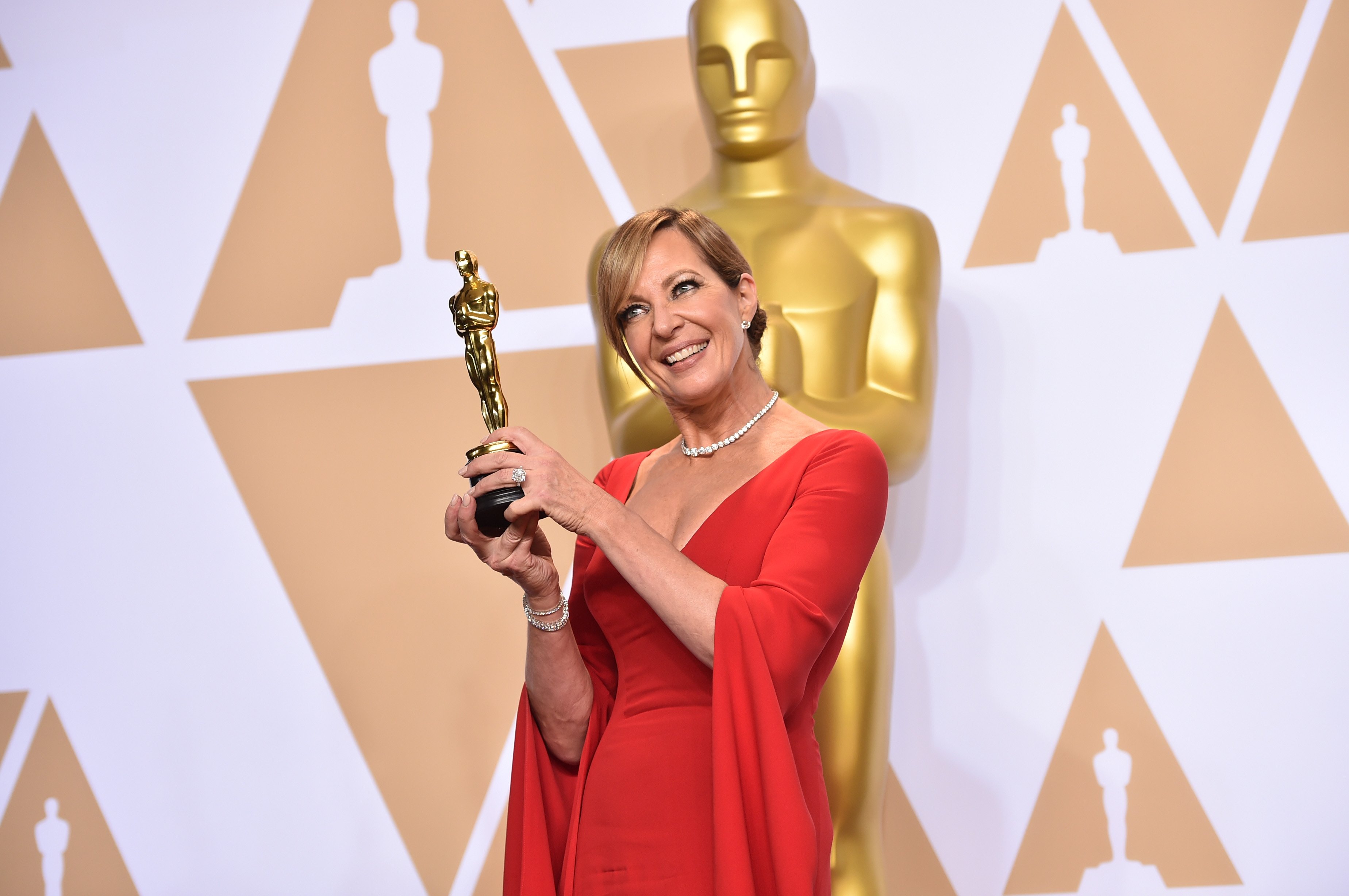 The interview started with Barrymore admiring Janney's natural look. She admitted she was excited to see Janney's new hairdo and called it stunning during the interview.
Janney then shared her own excitement about the carefree look. She was at a loss for words as she could not explain how amazing it was to have her hair in a short style. Janney continued and said:
"I cannot tell you how amazing it is to feel free from hair color, and hair extensions and hair tape, and blah blah blah." 
She added that it was lovely to be able to run her fingers through her hair without feeling hair extensions. Janney admitted that's she hopes a man will run his hand through hair one day and appreciate it.
Barrymore then asked Janney if she had ever experienced a man running their hands through her hair and finding an extension. The "I, Tonya" actress then shared a hilarious and embarrassing hair mishap story. 
The show is ending after eight seasons. Janney shared that she would be in tears and would miss her colleagues
Janny had been walking on the street in New York. She noticed a cute guy and was flirting with him. As she played with her hair, two extensions came loose, and she had to drop them on the floor. 
Barrymore admitted she could totally relate to the embarrassing situation. Luckily with Janney's new look, nothing like that can happen. The two women did discuss Janney's love life, and she revealed: 
"I would love to eventually find someone to share my life with, but if it doesn't happen, I think I'll be just fine."
The 61-year-old has never married and does not have children. However, she admitted to Barrymore that she would have had kids if she met the right man at the right time, but she does not regret not having children. 
During the interview, the women discussed Janney's successful sitcom "Mom." The show is ending after eight seasons. Janney shared that she would be in tears and would miss her colleagues. 
Janney plays Anna Faris's mom, who is a recovering alcoholic on the show. Janney shared that she felt it was time to show a family struggling with addiction issues as many people deal with it. 
For the role, she received four Emmy nominations. Throughout her career, Janney has won seven Emmys out of 13 nominations. She won four awards for her role in "West Wing."