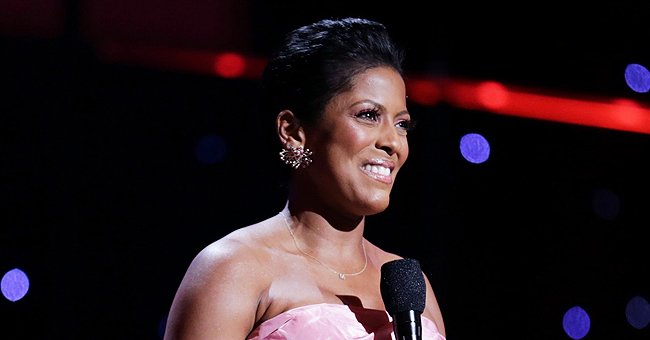 Getty Images
Tamron Hall Posts Cute Snap Of Curly-Haired Son Moses Rocking a Green Animal-Print Tracksuit
Tamron Hall brightened up Instagram timelines with an adorable snap of her curly-haired son, Moses, rocking a stylish animal-print tracksuit during an Easter egg hunt over the weekend.
There is no mistaking the fact that television personality Tamron Hall is wholly devoted to her only son, Moses, who she shares with her husband of two years, Steve Greener.
Over the Easter holidays, the beloved journalist went all out to create sweet memories for her son with a fun Easter egg before sharing a snap of the memorable day on Instagram.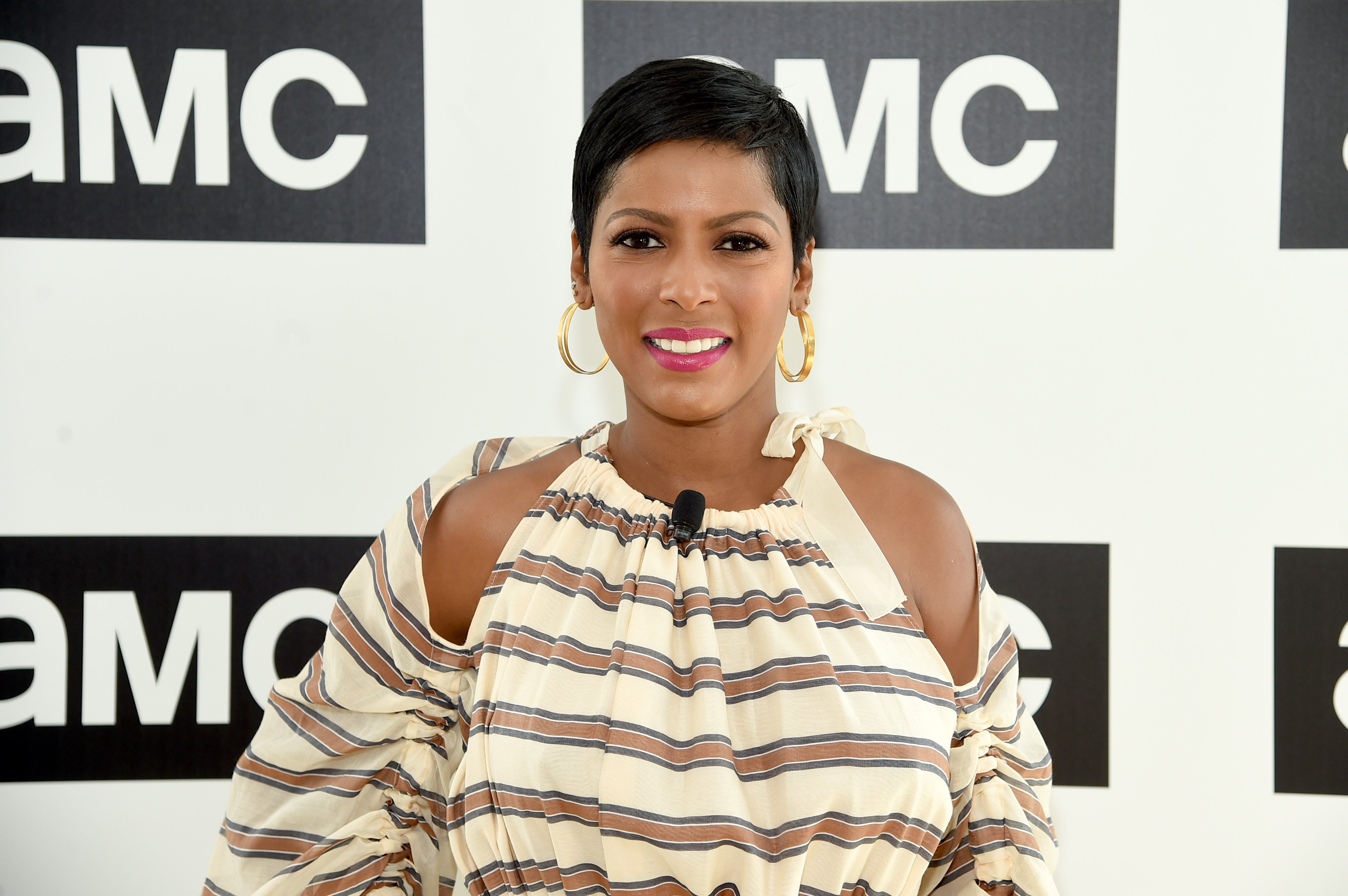 Tamron Hall pictured at the AMC Summit at Public Hotel on June 20, 2018 in New York City. | Source: Getty Images
In the photo, Moses was pictured looking away from the camera so only his plump cheeks and reddish-brown curly hair could be seen. The adorable tot was clad in a stylish green animal-print tracksuit paired with tiny blue sneakers.
Moses, who appeared to be walking when the snap was taken, held on to two colorful eggs while looking down at the festive signpost pointing to the Easter egg hunt's direction. The post was captioned:
"Other way Moses! #happyeaster #tamfam finishing the day two eggs in the hand beats one in the bush."
INTRODUCING MOSES
In March 2019, Hall surprised her fans with news that she was 32 weeks pregnant. While sharing a picture of her baby bump on Instagram, she admitted that she had kept the news secret until her doctor assured her she was no longer high-risk.
On April 24, 2019, Hall and Greener welcomed their bundle of joy, and she couldn't wait to introduce him to the world. She even shared a photo of herself holding the newborn while donning a hat embroidered with his name, Moses.
THE JOURNEY TO MOTHERHOOD
Hall, who was 48 years old when she became a mom for the first time, later opened up about her fertility struggles which led to her conceiving her son via in vitro fertilization. While the procedure was successful, it did come with its own set of challenges.
The IVF process, which brought Hall so much happiness, also left her with feelings of guilt.
The former "Today" host spoke candidly about the pain involved in the process, using multiple needles to complete the IVF procedure. However, Hall was grateful for the access and opportunity she had to become a mom despite the pain.
IVF GUILT AND LONELINESS
The IVF process, which brought Hall so much happiness, also left her with feelings of guilt. She recognized her own privilege in being able to access and afford the procedure, giving her an advantage over other women with similar infertility issues.
In addition to feeling guilty, Hall also felt lonely during the process because of the stigma associated with fertility. While the experience is a physical one, she said it felt like a whole-body experience that needed to be unpacked.
BECOMING A MOM
2019 brought two new additions to Hall's life, her son Moses and her television show, "Tamron Hall," which she has done a superb job balancing. However, there were challenges along the way, and Hall relied on veteran parents to help her through.
During Good Housekeeping's "We Are Family" parenting summit in 2019, Hall admitted to crying because of the internal and external pressures to be a perfect mom. Still, she soon realized that becoming a good mom is a process that takes time.
Please fill in your e-mail so we can share with you our top stories!