Ian McKellen's Inspiring Coming Out Story and Greatest Regret of Not Telling His Parents
It's been 33 years since Sir Ian McKellen, the actor best known as Gandalf in the "Lord of the Rings" franchise, came out as gay, and it made him a happier person and a better performer.
Arguably the greatest stage and screen actor globally, Ian McKellen fell in love with acting and theaters at a young age. He was encouraged by his parents, who used to take him to William Shakespeare's plays.
Eventually, McKellen started acting in his school's productions, received his Bachelor of Arts in 1961, and entirely concentrated on his career from that point on. While he has worked primarily in theaters, he has appeared in many films and TV series.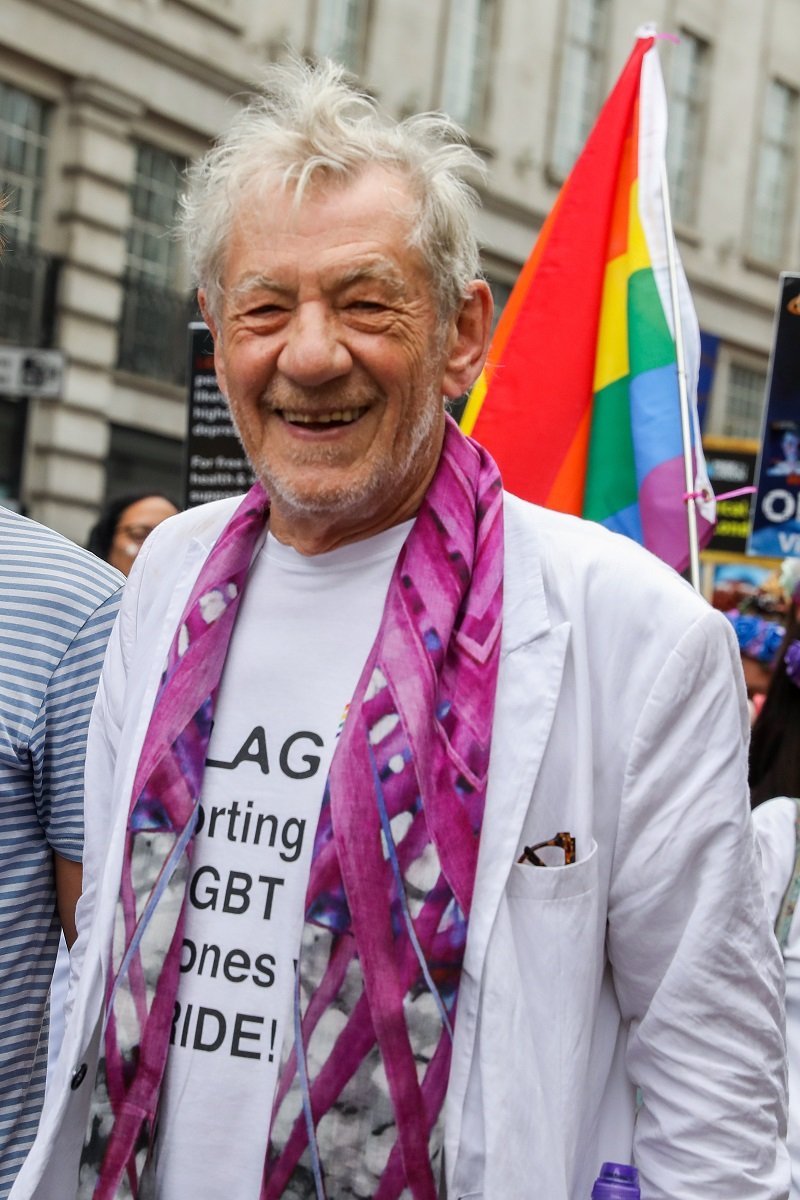 IAN MCKELLEN'S CAREER
In 1966, he portrayed the title character in "David Copperfield," one of his first TV jobs. From that point on, he kept landing parts in projects like "Jackanory," "Priest of Love," and "Richard III."
McKellen only found international recognition in the late-90s and early-2000s due to his outstanding performances in "Apt Pupil," "Gods and Monsters," and, of course, the "X-Men" films.
Nowadays, McKellen is widely recognized as the Gandalf actor in "The Lord of the Rings" trilogy and "The Hobbit" film franchise. While his acting career is nothing short of impressive, his support for LGBT social movements is also remarkable.
Ian McKellen is gay. He came out in 1988 during a live show on BBC Radio 3 while discussing the controversial Clause 28 of the Local Government Bill 1988 that was focused on preventing local authorities from promoting homosexuality.
IAN MCKELLEN'S COMING OUT
British cultural historian Robert Hewison, who was also part of the conversation, asked McKellen if he would like to see Clause 28 disappear altogether, and the actor said:
"Yes. I think it's offensive to anyone who is, like myself, homosexual, apart from the whole business of what can or cannot be taught to children."
Later that year, McKellen helped found Stonewell, the LGBT rights charity named after the New York City's Greenwich Village riots between June and July 1969.
From that point on, the actor has candidly spoken about coming out several times. In 2009, he admitted that the "only good thing" he could say about Clause 28 – fully repealed in 2003 – was that it encouraged him to come out.
Coming out as gay not only made [Ian McKellen] a happier person but also a better actor.
BIGGEST REGRET
He confessed that telling the world he was gay was a "huge mountain" he thought he would never climb. McKellen was afraid of how it would affect his friends, family, and career.
Speaking of family, he once revealed that the greatest regret of his life was not coming out to his parents, Margery and Denis McKellen, before they passed.
Margery died when McKellen was 12, the same year that he realized he was gay. On the other hand, Denis passed away when the "X-Men" star was 24, and he only came out in his late-40s.
As per closeted actors in Hollywood, McKellen said he felt sorry for them as nothing can be significant enough to make people live a lie. He even encouraged them to come out as now "it's perfectly possible" to be gay and get more than just gay roles.
MCKELLEN BECAME A BETTER ACTOR
McKellen knows this firsthand as coming out as gay not only made him a happier person but also a better actor. Before, he used acting as a disguise to express his emotions and draw attention in a way he didn't want to in real life.
After revealing the truth, acting became another way of telling the truth, and it made his emotions "much freer." He finished by saying that "everyone is better if they're being honest." 
Although McKellen came out over 30 years ago (he posted a celebratory tweet on his 30th anniversary of telling the world he was gay), he has kept some details of his love life under wraps.
One of his most notable partners was theater and film director Sean Mathias. They dated in the late 70s but parted ways in the late 80s. The former couple kept working together, though, and are still friends. What a remarkable life Ian McKellen has lived.