'Teen Wolf' Star James Hampton, 84, Dies From Parkinson's Complications — Remembering His Life
James Hampton, who became widely known for his roles in "F Troop," "Teen Wolf," and "The Longest Yard," has passed on at 84 following complications from his battle with Parkison's disease.
James Hampton became a national sweetheart for his roles in some successful films in his era. His role in "Teen Wolf" shot him into the limelight and made him a household name.
A family spokesperson for the one-time Hollywood funnyman revealed that he has passed on at age 84 from complications from Parkinson's at his home in Fort Worth, Texas.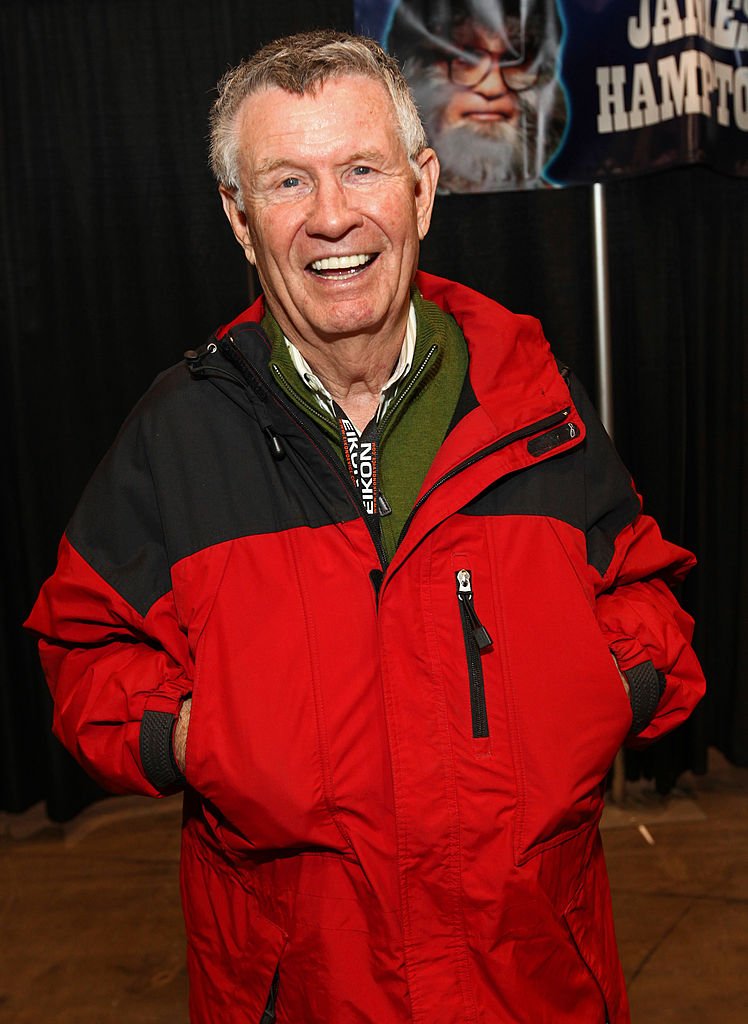 Hampton enjoyed a prolific career that spanned more than five decades. His career did not fail to be recognized on some of Hollywood's cherished platforms.
During his career, Hampton earned a Golden Globes nomination for "The Longest Yard" and later become an icon in the industry. Shortly after retiring from the screen, he returned to his native Texas.
Super Sky Point to James Hampton, one of Hollywood's all-time greatest "That Guys." Caretaker in The Longest Yard and Teen Wolf's dad. That's a fucking career right there alone. You know you've enjoyed this sweet bastard's work. #RIP pic.twitter.com/6nOrtAwyrr

— Super 70s Sports (@Super70sSports) April 8, 2021
Born in Oklahoma City on July 9, 1936, the late 84-year-old was not only an actor; he was also a producer, writer, and director. He had a brief stint in the army before beginning his career as an actor.
His first big role in Hollywood was on "Gunsmoke," which was then the most popular TV show in the country. It was on the set of "Gunsmoke" that he met and developed a close relationship with Burt Reynolds.
James Hampton, a longtime Hollywood funnyman, has died at age 84. https://t.co/ad2Sez3kCv

— Entertainment Weekly (@EW) April 8, 2021
The duo would go on to forge a relationship that produced several hit shows. Hampton reportedly wrote and directed some episodes of Reynolds' CBS sitcom, "Evening Shade."
He also featured in other roles that further enhanced his popularity as one of the industry's charming actors. Some of his other roles include "The China Syndrome," "Teen Wolf," and "Sling Blade." 
We're sad to hear of the death of #JamesHampton (1936–2021) — Dobbs on F-TROOP, Michael J. Fox's dad in TEEN WOLF.

He was also a TV sitcom director for 30 years. https://t.co/QT8lCKMkbJ pic.twitter.com/DfPmFCV9qe

— getTV (@gettv) April 8, 2021
After his retirement, Hampton started giving back to the community by speaking to local drama students and participating in charity events. Recently, he published his autobiography "What? And Give Up Show Business?" 
The late 84-year-old is survived by his wife, his children, and his grandchildren. Following his death, his family has requested that donations be made to "The Michael J. Fox Foundation."
One of the most recognizable faces from 70s TV died today - actor James Hampton. For some reason I have what I think is the only 35mm trailer in existence of his feature leading man role in "Hawmps" - the one of kind camel western that no one asked for: https://t.co/llF0ZazkAn pic.twitter.com/L3lNBil7Jm

— Larry Karaszewski (@Karaszewski) April 9, 2021
Michael J. Fox, another actor who was diagnosed with Parkinson's, recently opened up on a setback he suffered after a surgery he underwent for pain in his back. The actor hopes to have left the dark days behind.