Chandler Powell Gushes Over His First 2 Weeks Of Parenthood With Wife Bindi Irwin & Baby Grace
Wakeboarder and now a first-time dad, Chandler Powell, took to social media to gush over his little family and shared images of him, his wife Bindi Irwin, and their infant daughter, Grace.
Chandler Powell is one proud father and cannot refrain from showing it off. Powell recently took to Instagram and posted a family portrait of him and his lovely family of three.
The 24-year-old is overly in love with his first and only child and appears to be enjoying parenthood alongside his lovely spouse Irwin and made it known on the platform.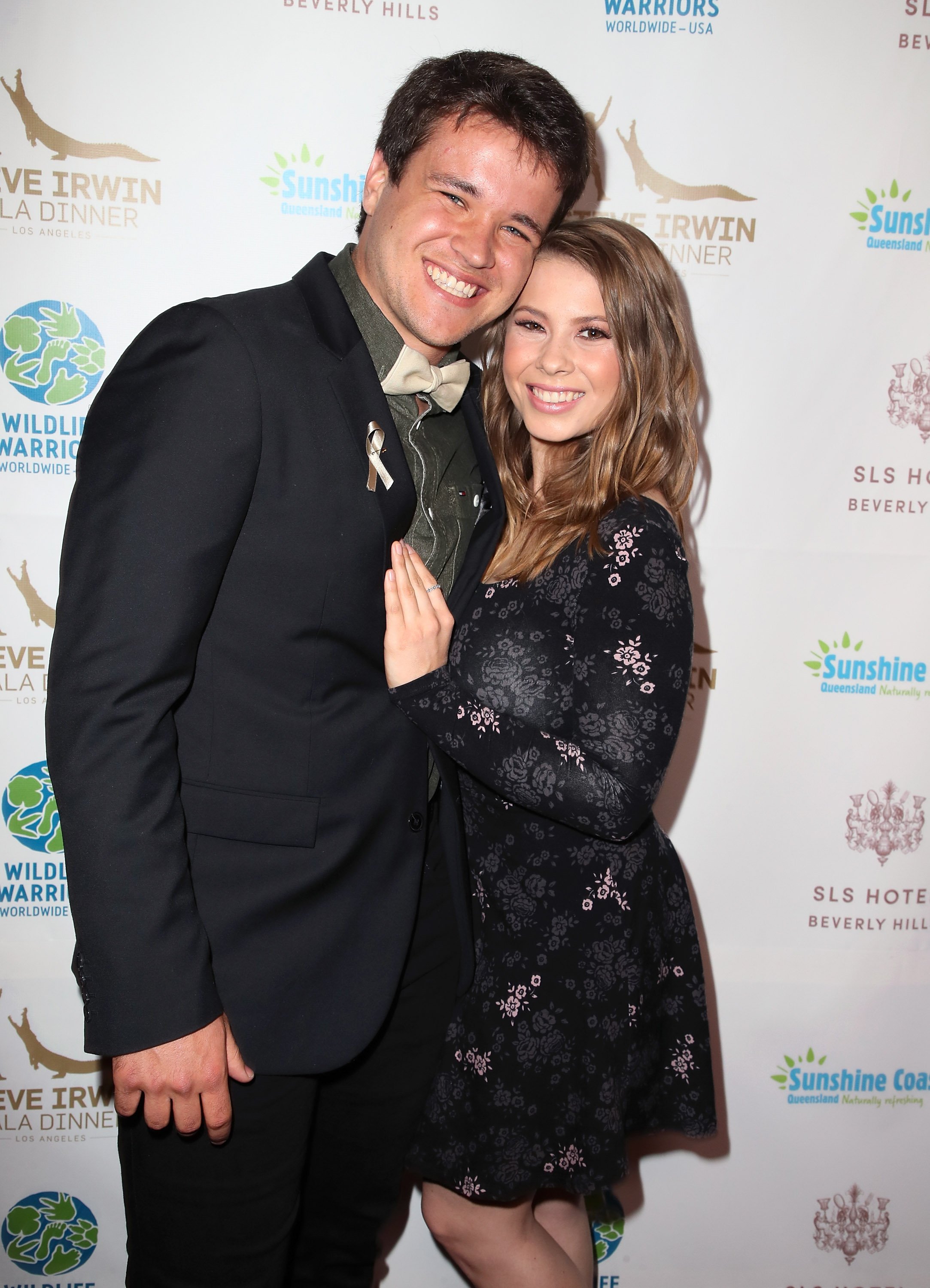 POWELL IS A PROUD DAD
"2 weeks of happiness with my girls. And yes, I'm already that dad who shares baby photos with everyone, and I'm proud of it!" he said. Powell's followers flooded the comments section and encouraged him to keep on sharing photos of his adorable daughter.
"Don't ever stop being that dad. The world needs more of them, said, one user. Another added, "Going to love watching her grow up with all the pics. She is All Bindi so far."
A third said they are a perfect little family and shared that it is incredible when dads want to share their little family with everyone. Powell and Irwin posed with their heads butting as they offered subtle smiles.
The photos show their baby girl in between them in the arms of her already doting father. Grace's mom held up a sign with the words "Two weeks old" written on it.
BABY GRACE'S ARRIVAL
The young couple welcomed their first baby on March 25. Born Grace Warrior Irwin Powell, on April 6, her 22-year-old mom, posted a snapshot of her taking a nap, giving fans a glimpse at her newborn.
Grace made her arrival into the world on a special day for her parents, as they also celebrated their first wedding anniversary when she decided it was time to meet the world.
In February, Irwin told The Bump that she and her husband were waiting to meet their little angel before officially naming her. "We want to hold her and make sure the name that we choose fits her perfectly," she said at the time.
NAMING THEIR DAUGHTER
The pair named their baby girl as a tribute to Irwin's late father, conservationist Steve Irwin. Before giving birth, she said the word "Warrior" moniker had taken hold.
When she was still pregnant with their child, Irwin shared that she and her family had been referring to their daughter as "Baby Wildlife Warrior." On April 1, she celebrated the little one's one-week birthday.
GRANDMA TERRI & HER PRANK
Meanwhile, Grace's grandmother and uncle, Terri, and Robert Irwin, shared their family's epic April Fools' Day prank featuring their new addition to the family.
Taking to Twitter, Irwin's mom shared a lovely family photo, with baby Grace front and center – while surrounded by crocs. Not the reptiles, but the famous footwear.  
Grandma tweeted that it was her granddaughter's first croc encounter. The picture showed everyone surrounding the first-time mom with her baby girl while waving around three pairs of the perfectly safe Crocs clogs.
REMEMBERING DAD
Apart from making pranks, the family still keeps dad's memory alive. In February, Irwin's brother recreated their father's motorcycle photograph.
He recreated a photo he took with his dad on a motorbike at Australia Zoo while remembering how he and his sister rode the bike with their father. Irwin's sibling shared that the bike is fixed and that it is notable for him to be riding it after all this time.