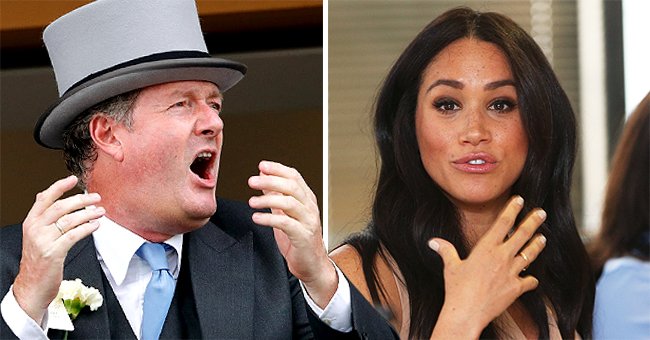 Getty Images
Piers Morgan Demands Meghan Markle Reveal Name of Royal Who Made Remark on Archie's Skin Color
Meghan Markle's leading foe Piers Morgan has continued his shots at the Duchess and, in an interview, asked the former "Suits" star to name the royal family member who asked about Archie's skin color.
Meghan Markle's interview with Oprah Winfrey was all it took to ignite the spark in her rivalry with British journalist Piers Morgan who has been on the frontline of her biggest critics.
The 56-year-old co-host has been unrelenting in his attempts to disprove the Duchess' claims, alongside her husband, the Duke of Sussex, in their interview with media icon Oprah.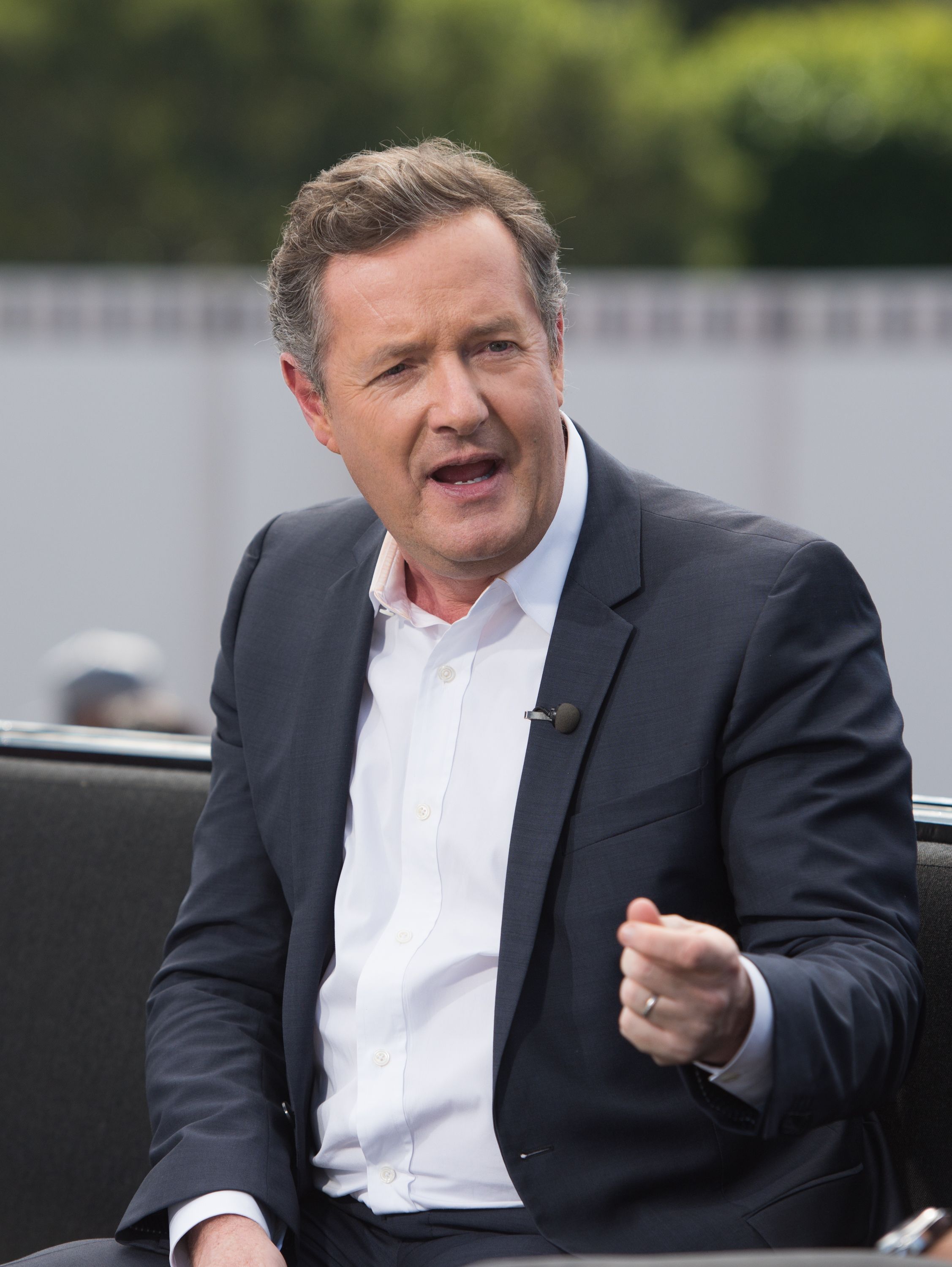 Piers Morgan visits "Extra" at Universal Studios Hollywood on February 11, 2016 | Photo: Getty Images
Markle and Harry made several claims during the interview that raised questions over the centuries-long royal family's integrity, especially their claim that some royals are racist.
Morgan has countlessly fired at the couple, noting that he did not believe a thing they said. During a recent interview, the former "Good Morning Britain" host continued his venomous shots.
In an interview with Billy Bush, Morgan asked for Markle and Harry to drop the royals' names who raised concerns about Archie's skin color so they can publicly give their side of the story.
During their interview with Oprah, the 39-year-old Duchess revealed that some royal family members raised concerns over the color of Archie's skin, leading to suggestions of racism within the esteemed royal family.
Since leaving the royal family, Harry and Markle have had to foot the bills for their security, formerly paid for by taxpayers.
The couple refused to give the names of those who raised the concerns but made sure to vindicate the Queen and her 99-year-old husband, Prince Phillip.
The 56-year-old show host remarked that as a British taxpayer, he deserved to know who made the statement because his tax is what funds the royal family, and he does not want to fund racists.
Morgan noted that everyone in the royal family is the heavy accusation frame aside from the Queen and her husband, who they graciously exempted from their claims.
Morgan, known for his blunt opinions, predicted an intense meeting when Harry and his brother Prince William reunite later this year to celebrate what would have been the 60th birthday of their late mom Princess Diana.
When quizzed on who he thinks will get the best of public support, Morgan wasted no time claiming that the Queen will trump Harry and Markle, who, according to him, are just celebrities using their royal status to sign massive deals.
The 56-year-old journalist revealed that he had been contacted by some royal family members who thanked him for standing up for them. Although he did not reveal who it was that reached out to him, he made it clear that the royal family found his campaign helpful.
In another post, Morgan spoke to Fox News's Tucker Carlson and continued his attacks on Harry and his wife. He remarked that they wanted the royal family to decline while they cashed out on the fall.
In related news, police reports revealed that they had received calls from Prince Harry's house about nine times as the couple raised concerns over their security in the American residence.
Their concerns for their safety increased since their interview with Oprah. Since leaving the royal family, Harry and Markle have had to foot the bills for their security, formerly paid for by taxpayers.
Please fill in your e-mail so we can share with you our top stories!