Check Out Keyshia Cole's Toned Figure as She Works Out in Stylish Pink Leggings & Top (Video)
Keyshia Cole recently stunned her fans with a video that showcased her toned figure as she exercised outdoors in preparation for a vacation— find out who motivated her. 
Keyshia Cole is getting ready for "baecation!" The famous singer recently took to her personal Instagram page to share video clips that captured her working out in what seems to be a parking lot. 
In the first footage, the beautiful singer assumed a semi crouch position as she trained with a red elastic band. She was dressed for the occasion in a stylish-looking pair of pink leggings and a matching top.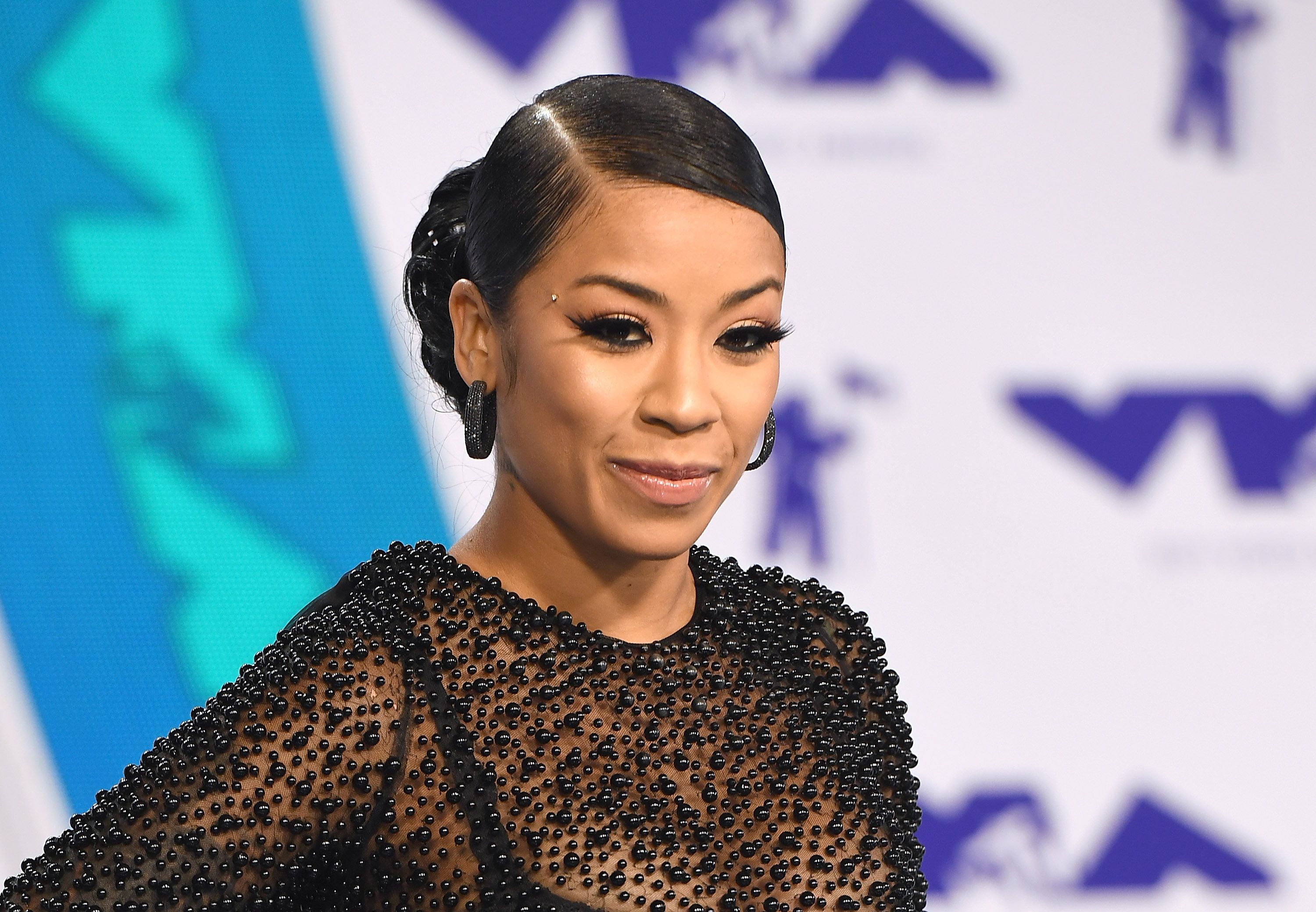 Cole shed the top at some point during her exercise, leaving it wrapped around her waist as she continued the exercise routine. She sported a bandana and completed the look with a scarf she used to keep her long dark braids out of her face. 
The second video Cole shared saw her skipping rope while the third captured her doing crunches on a black mat. Behind her, one of her sons, Tobias, could be seen participating in the only way he knew— throwing mini tantrums and lifting what he could. 
The little boy, who celebrated his first birthday in August, seems to enjoy watching other people work out; he even accompanies his older brother Daniel Gibson when he exercises. 
In the caption that accompanied the shot, Cole revealed that she is getting ready for "baecation" and credited her first son Daniel with inspiring her to get in shape. 
Cole broke many hearts when she revealed her plans to retire.
Cole welcomed her two boys Daniel and Tobias, with two different men. She shares Daniel with her first husband, Daniel Gibson, while Tobias arrived while she was in a relationship with Niko Khale. 
The singer married Gibson in 2011. In 2017, she filed for divorce from him and listed the year of separation as 2014. After their separation, Cole revealed that she would be more conscious about paying attention to herself.
She listed a couple of things she was doing to get over it, and unsurprisingly, hitting the gym was one. Last month, she broke many hearts when she revealed her plans to retire.
It began when she posted a cryptic message via her Twitter page. It read, "SMH … stay focused.." One of her followers replied with an encouraging write-up, but Cole just replied, "I'm retiring." 
It caused a little uproar on Twitter, with users expressing mixed feelings about the news. Some who think she won't do it have been calling her bluff, while others who are not ready for her exit begged her to stay. 
To stay or leave is ultimately up to her; however, even though she seems to be over music, many people are not over her. Perhaps seeing how many people will miss her tune will change her mind, so keep those fingers crossed.