Jamie Foxx's Daughter Corinne Is All Smiles as She Poses Make-up Free In a Tight Green Dress
Jamie Foxx's daughter Corinne is one natural beauty in her recent Instagram, where she posed in the sunny outdoors in a green dress that was perfect for Easter Sunday.
Corinne Foxx was born ready for the camera, and with the multi-talented Jamie Foxx for a father, she was destined for a life in the limelight. Her recent Instagram post proved just why she belongs in Hollywood.
Corinne's effortless beauty radiated as she posed makeup-free on a sunny day. She was captured flashing a joyful smile while standing on a green patch of grass with a huge swimming pool and scenic views behind her.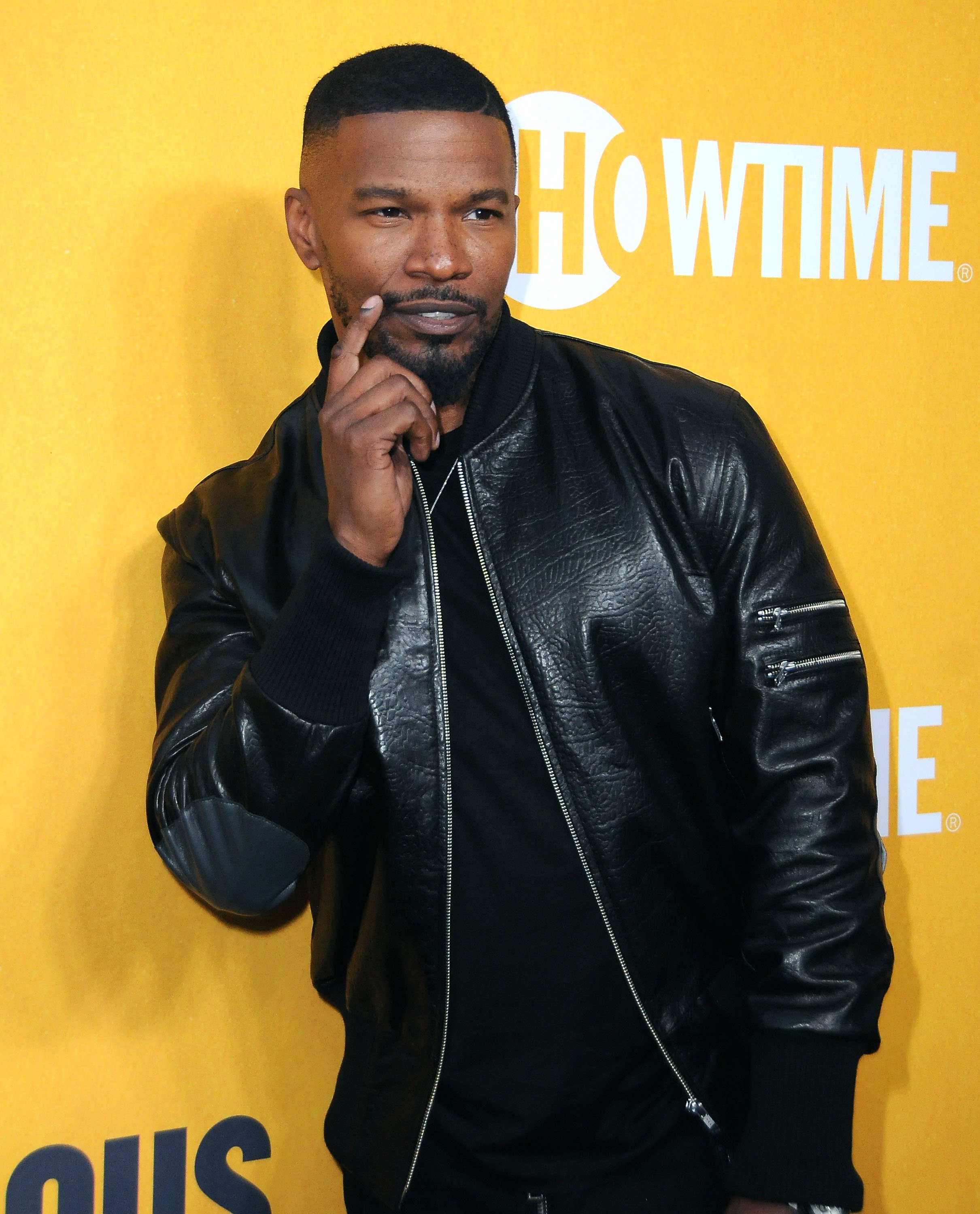 For the Easter Sunday snap, Corinne looked charming in a tight green dress with ruffled straps, showing off her curvy figure and flat tummy. She completed her look with an off-white sling bag and white shoes.
The actress opted to style her curly hair in a high puffy bun which allowed her flawless facial features to take the spotlight as she flirtily touched her chin with well-manicured hands with bright red nails.
REASONS TO SMILE
Corinne has every reason to be so cheerful. Her career in the film industry is blossoming with her latest project, "Dad Stop Embarrassing Me," set to premiere on Netflix on April 14. 
Corinne produced the show which is loosely based on her relationship with her father and will star the "Law Abiding Citizen" actor in the titular role. 
UNBREAKABLE FATHER-DAUGHTER BOND
Ahead of the show's anticipated premiere, Corinne gave Entertainment Tonight an exclusive glimpse into her close bond with her dad, who she said is a great mentor and support system in both her professional and personal life. She said:
"I feel so blessed to have him as a father, as somebody to guide me and support me, and also to show up for me."
Corinne also revealed that one of the ways Jamie supports her is by allowing her room to express herself in his absence. The "Project Power" actor never visits her movie sets, so she has some space of her own.
Corinne inherited her dad's talent in both film and music.
A PROUD FATHER
One thing that is clear is that Jamie is extremely proud of his eldest daughter and is not afraid to show her off. Last year, he took to Instagram to share a video of Corinne singing.
In the video clip, Jamie looked shocked as Corinne belted a powerful rendition to Jay-Z and Alicia Keys' hit song, "Empire State of Mind." Clearly, Corinne inherited her dad's talent in both film and music.