Serena Williams & Daughter Olympia Look Cute Flashing White Smiles in Cool Printed Headbands
Serena Williams and her beautiful daughter Olympia shared an adorable mother-daughter time where they posed all smiles, rocking colorful headbands.
Tennis star Serena Williams loves to be seen with her three-year-old daughter Olympia in matching outfits. The 39-year-old has gained a reputation for her sweet bond with her little girl.
The grand slam winner and her daughter recently posed for a selfie she shared on her Instagram stories, which showed their faces beaming with heartfelt smiles. The duo looked like the perfect team rocking printed headbands.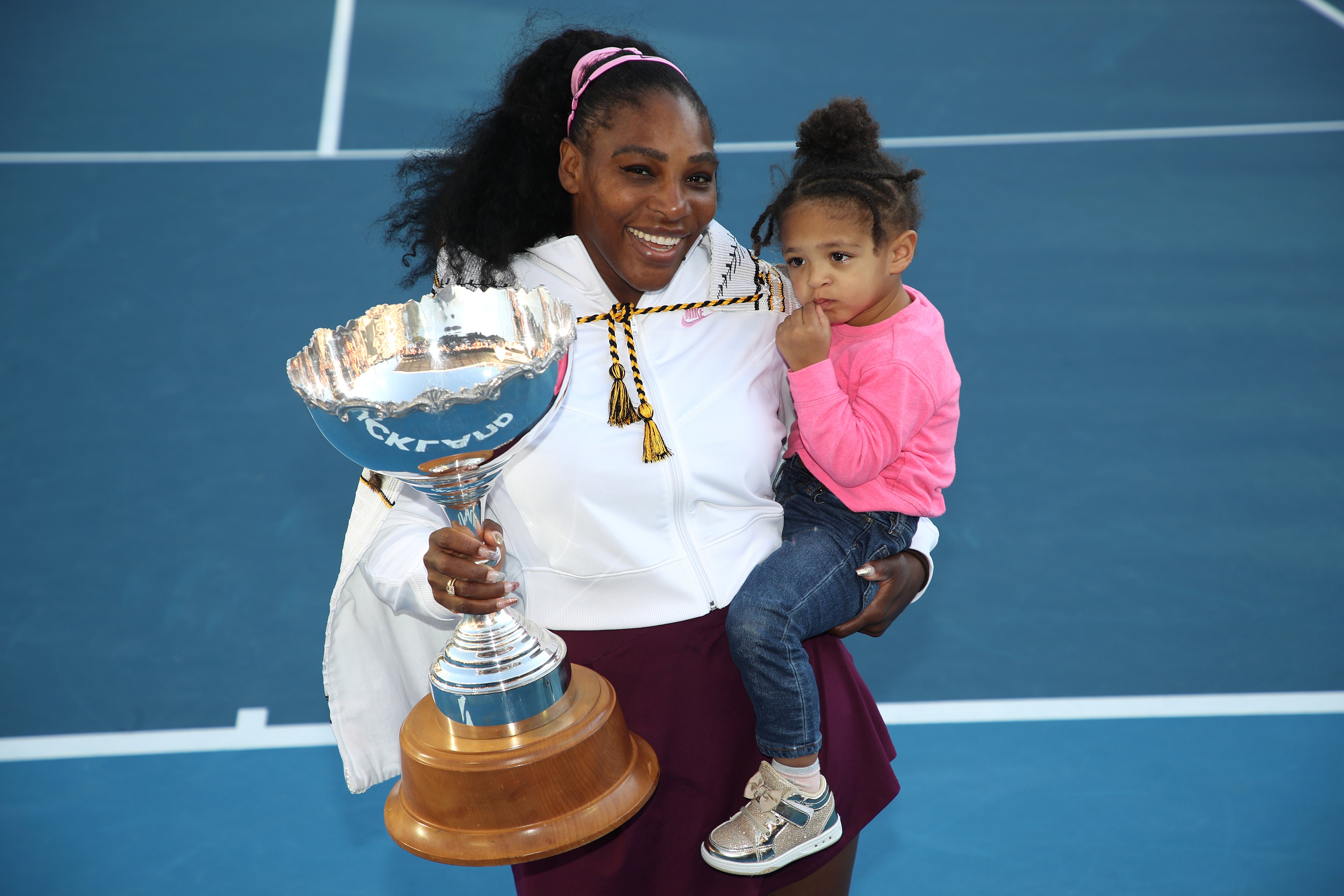 Recently, the charming mom and her three-year-old posed for the camera, wearing matching pink suits. The bonded duo stood side by side beside the pool in their Florida mansion.
The 39-year-old athlete attested that she would call Olympia her mini-me because she seemed to have replicated her charms and stunning looks.
Williams' fans have also been charmed by the beautiful Olympia's charisma, and she's becoming quite the sensation herself with thousands of fans devoted to anything Olympia.
Despite their bond, the tennis star is unsure if she wants her only child to follow in her footsteps and become a global tennis star. She intends to keep the option open.
Olympia has been joining her mom in some of her campaigns.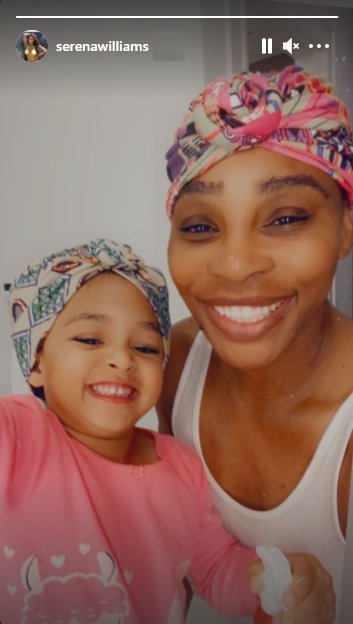 Williams seems to have spotted her daughter's love for fashion and revealed that Olympia has developed a sense of style and sometimes suggests to her parents what she thinks they should wear.
The 39-year-old also revealed that her little girl wastes no time dishing out compliments when she feels her mom looked top notched. Williams can't wait for her Olympia to get older for more mother-daughter adventures.
Last year during the lockdown, she joined the numbers of parents who thought of ways to keep their little ones entertained as the world went into a global lockdown because of the pandemic.
Her only solution was to send her beloved daughter to the tennis court for lessons despite not being particularly happy about it. She felt it was socially safe to do so.
Williams shared an adorable picture of Olympia's first day on the court and revealed that the instructor had no idea Olympia was her kid. She wanted to observe how good her child's tutor was.
Aside from fashion and loving tennis, Olympia has been joining her mom in some of her campaigns and showing the world how comfortable she can be in the spotlight.
Williams and her daughter created another beautiful moment when they were spotted dancing following Megan Thee Stallion's Grammy wins. The moment was iconic for the singer and her fans.