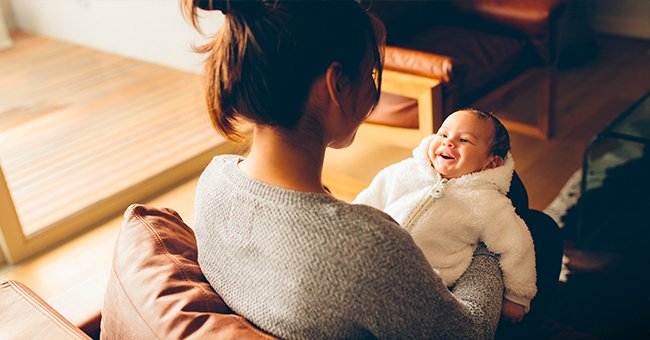 Shutterstock
Story Of the Day: Man Refuses to Give Away His Baby's Old Clothes
Marco and Lianne have been on cloud nine since welcoming their firstborn son, Max, seven months ago, but their joy was ruined after a phone call.
Becoming first-time parents can be one of the best feelings and most fulfilling jobs in the world. As such, parents sometimes grow an attachment to their newborn and keep memorabilia up to years after.
Sometimes, couples even want to pass down their firstborn's things to younger siblings if they choose to expand their family. Marco and Lianne felt the same way after welcoming their son, Max, seven months ago.
Since spending most of their time at home amid the pandemic, the couple grew extremely close to their son and formed a strong attachment. Lianne's sister, Jade, is also expecting a baby later this year.
As soon as she found out her child's gender, she called Lianne and immediately said that they're having all of Max's clothes for their son, without even saying anything about the gender reveal first.
The conversation that followed was about the seven-month-old child's clothing and which ones Jade can't wait for her son to wear. However, Marco and Lianne did not agree to anything yet as most of Max's clothes still fit.
Lianne still called her selfish and too proud before hanging up.
According to Marco, his son is still too young to have clothes given away, and as first-time parents, the couple is not ready to let go of Max's clothes immediately. Perhaps in a few years, they can decide to give away a few, but not at the moment.
Both Lianne and Marco are struggling to tell Jade that she can't have Max's clothes yet, adding that they may still want to have more children and pass down their son's clothes to his future siblings.
Jade is expecting her third child and could use some of her other kids' clothes. After talking and sharing the same sentiments, Lianne decided to tell her sister that they are not ready to give away their son's clothes.
"I don't understand why you won't give your own sister something that will no longer fit your son." Although Lianne explained all of the reasons she and her husband discussed, Lianne still called her selfish and too proud before hanging up.
Marco and Lianne now feel pressured to give their son's clothes just to make amends. Do you think they should do it? For more stories, find out why two pregnant sisters had a fallout.
Please fill in your e-mail so we can share with you our top stories!