3-Year-Old Boy Fatally Shoots Baby Brother after Finding Unsecured Firearm
Gun violence is currently one of the biggest issues in America, and it is even worse when children are involved. Recently, a little boy shot his youngest brother after finding a weapon in the house.
Assistant Chief Wendy Baimbridge of the Houston Police Department spoke to the press in front of the apartment where the incident occurred and confirmed that it was an accident.
According to Baimbridge, the child, a three-year-old boy, stumbled upon the unsecured firearm while inside the house and accidentally shot the eight-month-old victim.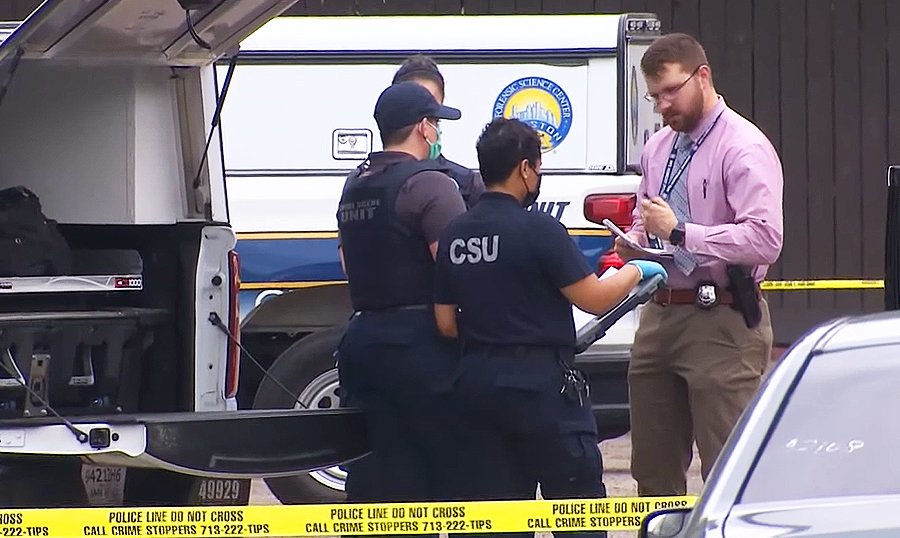 UNSUPERVISED
The Assistant Chief shared that the baby was immediately taken to the nearest hospital by two family members and was pronounced dead at the facility.
At the time, four adults were in the apartment and, while the first two sought out medical help, the other two stayed with the three-year-old boy.
Chief @Baimbridg1Wendy briefs media on fatal shooting of a child in west Houston. #hounews https://t.co/IQmNfm6qb1

— Houston Police (@houstonpolice) April 9, 2021
Gun violence is spreading more and more throughout the U.S.
None of the adults called the police, but the agents were later notified by the hospital staff. Shortly after arriving at the scene, the Houston police officers conducted a thorough search and found a gun in the vehicle.
UPDATE: Homicide detectives have recovered the gun. It was located in the vehicle that family members used to take the eight-month-old boy to the hospital.

The investigation is continuing.#hounews https://t.co/3toMKX4DC9

— Houston Police (@houstonpolice) April 9, 2021
A WARNING TO ALL PARENTS
During the press conference, Baimbridge took the opportunity to say that it is illegal to keep firearms in reach of young children and that investigators were working on trying to find the owner of the weapon. She added:
"I just want to take this moment to plead with parents and guardians all over to not allow your firearms to be accessible to anyone in the house. Lock them up."
As aforementioned, gun violence is spreading more and more throughout the U.S., and recently a 32-year-old woman named Areyelle Yarbrough was killed during a shooting at Patton Park, Alabama.
Aside from Yarbrough, it is known that four children, ages ranging from five to 17, and an adult were also injured. It has been reported that an altercation between two groups of men originated the shooting.